How to Source Things from China
This is a complete guide about how to source things from China.
In this new guide, you'll learn:
Why source from China
Pros and Cons
How to reach China manufacturers
China sourcing agents
Lots more
Let's get started.
Chapter # 1 Source from China Basics
China has become the leading market in only a few years. This growth is backed up with a graph shared by Rahul Sarkar, a business and sourcing expert. This graph shows US imports statistics from China and India in $ worth during 2006 to 2015. It also proves how powerful "China sourcing" is because of how preferred this method is.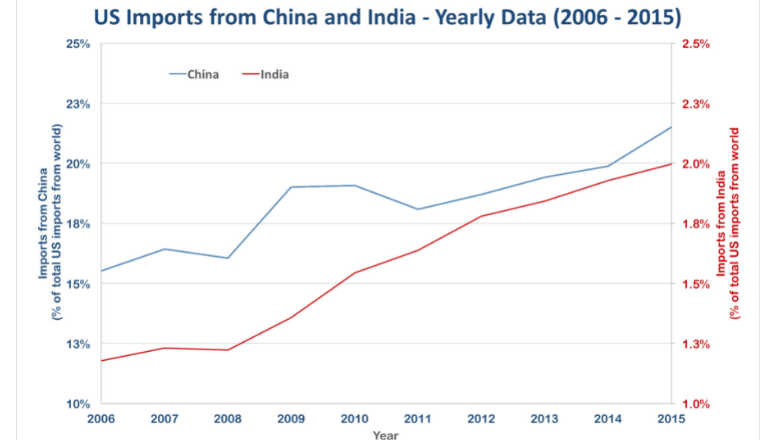 In addition, China's market opens many choices for owners, startups, and enterprises to buy and source everything. If you consider launching a business, sourcing products from China will be the best choice. However, looking for China source products is not as easy as it sounds.
So before we go in-depth with the "how to source things from China" guide, let us first discuss these four concepts you need to keep in mind:
Gather data
Do not engage or sign any contract without looking into China sourcing reports. As noted, sourcing products from China is confusing and has many risks. It is why China sourcing reports with total points about sourcing China suppliers, products, price range, and more is helpful.
An example report is the China sourcing reports (CSRs) printed by Global Sources China. This report has studies and details of sourcing industries, prices, top-selling products, and overviews. The contact info of legit suppliers and manufacturers is also available in the CRS.
Another method is looking into China sources online. There are websites like the GW Libraries with various China sources online reports. They assist you in giving resources of any kind. You may also opt to search China sources online on Freedom House.
Suppose your business and companies are related to technology, innovation, and development. In that case, you can refer to the book of Cyrill Eltschinger titled Source Code China.
Walk away
Sometimes, new importers and startups tend to get nervous to walk away from red flags suppliers. However, as long as you have complete control over your funds, it is okay to leave and find better ones.
Based on quotes
The greater your quotes, the greater your data's are. It will also help you to decide faster.
Why is it the best to source "products" China?
There are many reasons why sourcing products from China is a good option, especially during this time. However, we will discuss the three most important ones: the currency value, labor costs, and the prices of products. First is the currency value of US dollars is around 6.372 Chinese Yuan Renminbi. This rate is quite beneficial to buyers, especially from the US.
The next one is the low labor cost. If you compare Chinese manufacturing worker earnings, you can see how labor expenses are cheap. For instance, in China, the rate is $2 per hour vs. almost $23 in the US. Raw materials and resources are also plenty in China. Because of this, it is easy to make and produce anything.
The two reasons above make up why the prices of products are low. The overall cost to make the products is lower, pushing the market price to lower.
What are the most popular China source products?
There are many products you can find, and as said, "everything is made in China." However, we cannot deny that some products play a huge role in the economy. Hence, it is more beneficial and popular for buyers when sourcing products from China.
Based on the Office of the United States Trade Representative, the US is the 3rd largest exporter and the largest importer in 2020. Their product exports were at least $124.5 billion, and the imports were $434.7 billion. Some of the popular "source products" China by the US in terms of export and import are:
Exports
Electrical machinery – $17 billion
Soybeans – $15 billion
Machinery – $14 billion
Mineral Fuels – $10.0 billion
Optical and medical instruments – $9.5 billion
Imports
Electrical machinery – $111 billion
Machinery – $97 billion
Toys and sports equipment – $26 billion
Home and furniture – $23 billion
Textile – $21 billion
How to source products from China?
China is an ideal area to source things since you can purchase them cheaply and resell them for a profit. There are various options for sourcing products you can choose from, like looking at China sources online or visiting China. The same way for what kinds of products you will source. Here are some of the options you can do when sourcing products from China:
Buying and Selling
Dropshipping
White labeling
Choose to source china manufacturers
Chapter #2 What are the pros and cons of sourcing products from China?
China paved the way as a go-to resource for businesses, firms, and companies. Today, many see China sourcing to cut costs and boost their profits. Sourcing products from China has become a strategy, too, rather than a product approach. The thing is, before starting with China source products, you must first weigh the benefits and drawbacks.
Pros of China sourcing of products
Great access for the world's most rich economy
China's economy has continuously grown for the past three decades. It is why the government has put growth limitations to stop economic imbalance. China may be massive, and though as a market, still, it becomes open to the idea of china sourcing. They are very welcome with foreign brands and importers. Thus, a China sourcing company and China sourcing agent arises to build ties to the market and earn profit.
Low labor cost in China
Labor is amongst the most costly investments a company makes. It is also why sourcing products from China makes an enormous difference in their profit. As cited above, it is best to source in China because of how low their labor cost is. If you compared it to the labor cost of other countries and markets, China might be up to 80% lower.
It lets importer align their rates with the sourcing company in China
Prices make a big difference and should be your number one concern when sourcing products from china. For example, your market is competitive, so many sellers fight to sell the same products. The problem is, your prices are 5 to 10 percent higher compared to the rest. So, there is a higher chance that most of your target audience will ignore you and buy from other sellers with the same products and quality but lower prices.
To reduce this issue, China sourcing company and China sourcing agent extend help to provide rates that fit your budget. Most of the sourcing services in China offer lower rates and sources to cater to your buyers' needs.
A China sourcing company have provided sourcing services in China
As noted above, the Chinese government has strict regulations. However, despite that, they are still very open to the idea of foreign trade. They have seen the benefits of having foreign companies and global firms sourcing products from China. As a result, there is a China sourcing agent, and a China sourcing company arises to provide services. These services leverage China's economic scale and help businesses grow their too.
Product intros to Asia and Europe are simpler
It is no surprise how businesses, importers, and companies can quickly enter the Chinese market if you are sourcing products from China or have a base in China. At the same time, many of them will have easy access to the European markets too. Because of this, China sourcing agent UK and sourcing services in China open up to cater to customer's needs.
Cons of China sourcing of products
Copyright risk
When sourcing products from China, one of the risks is the lack of regard for intellectual rights and designs. Most of the time, you can see products of the same layout, design, and structure. They duplicate or tweak these products a little bit. For example, the product of Apple, the iPhone have many copies appearing in Chinese markets before it was released.
If you have a great product concept, you should expect that there is a chance someone would steal it, especially if you have no agreements and protection. You should be careful about this risk since it can hurt your business performance and success.
Labor cost is rising faster
China's low labor costs may be one of the benefits when sourcing products from China, yet, there is also a drawback. Labor prices have risen in the last ten years, mainly in urban places and most sought market places like Shanghai. Many businesses in these places opted to raise labor prices to capitalize and raise their standard of living. So, it is not ideal for importers and companies with a limited budget and doesn't have a local client base.
Language and culture barrier
Language and culture barrier is a problem most importers and businesses undergo. English is not widely used in China, so most Chinese cannot speak this language. Less than 1% of Chinese can speak English, but the rest of the 99.5% Chinese cannot. Communication is confusing and hard to overcome, especially for new importers who don't know any primary Chinese language. And it is twice as much difficulty with cultural barriers.
China source products are low grade
Having a lack of quality control with products does happen in China. Sometimes, product quality isn't consistent, and standards are not met. There are various reasons for this, including:
The result of buyer desire for low prices
Product requirements are not clear
Lack of Inspections
It takes some time to start up
There are many processes to do before finding China source products or even sourcing China suppliers. It is why it takes time for entrepreneurs to start and run their businesses. Also, longer lead times are something that you can expect when sourcing products from China. However, it is possible to meet faster deadlines with the help of a China sourcing agent and sourcing company in China.
Chapter #3 How to source things from China?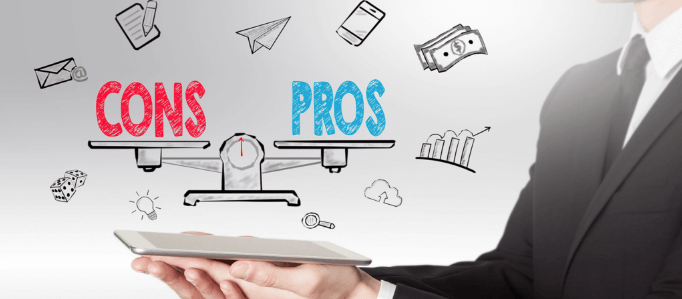 Is it tough to source things from China? Well, most of the time, it is. Based on long-term entrepreneurs and importers in China, seeking a trusted supplier is hard. Sourcing China suppliers who can fulfill your product wants is a struggle.
In a previous post, we posted a guide that addresses "find a China manufacturer or supplier." Now, we'll walk you through the sixteen tips that you should know when sourcing products from China.
Plan and prepare
Before you start sourcing products from China, you must first plan and prepare, which you can do through researching. One of the easiest ways to do searches when doing China factory sourcing and sourcing products from China is using search engines like Google, Yahoo Search, and Bing. There are thousands of suppliers and products listed in China sources online to help you narrow down your searches.
B2B China sources like Alibaba, Global Sources, DHGate, and Made-in-China are also options. You can utilize these platforms to know the legit and trustworthy sellers. Sometimes, they have labels like a verified supplier, gold member, and accredited supplier that help know which should be sought after.
These B2B China sources also offer provider lists and supplier blacklists. These will help in knowing which supplier is verified and which is not. An example is Alibaba, wherein they have a list of prohibited members you should be aware of.
Global Sources China also offers services that provide information about suppliers. For instance, the overall portfolio, production capacity, and product quality.
Know which products you want to source from china
In this section, you must know your products, where to source them, and how competitive your market is. So, before you engage with any China sourcing method, learning different aspects of your product is essential.
As the competition in the Chinese market is increasing day by day, it is hard to source your products successfully. At the same time, if there is a high demand for Chinese products, it will be hard to source them.
The ideal tactic to pave the way for this is market research. You can look for in-demand products on the market. For example, there is a featured supplier and popular products banner that you can check in Alibaba.
Create a list of your requirements
When you fail to present the lists of your complete requirements to your supplier, the product result will not be as expected. It is why you need to write down all of the specifications and criteria you would like to meet. Starting with the following:
Dimension and sizes
Colors and style
Product design
Materials
Concept and sketches
Also, emphasize what the finished product should look like and put it in a single document.
Search for China trade sources
China's part in world commerce rose even more, to about 15% in 2020. It is why their exports also grew by nearly 50%, leading to having a profit of $710 billion in 2021.
With the numbers above, you must know the China trade sources, including the import, export, and tariffs each year. The World Integrated Trade Solution (WITS) put up a China Trade Summary data. This data includes all information about trade summary, monthly, quarterly, and yearly.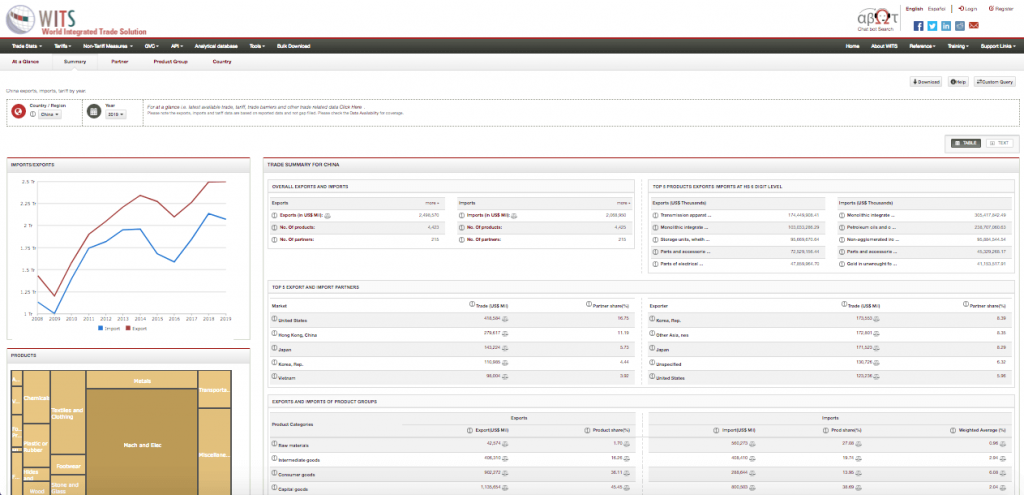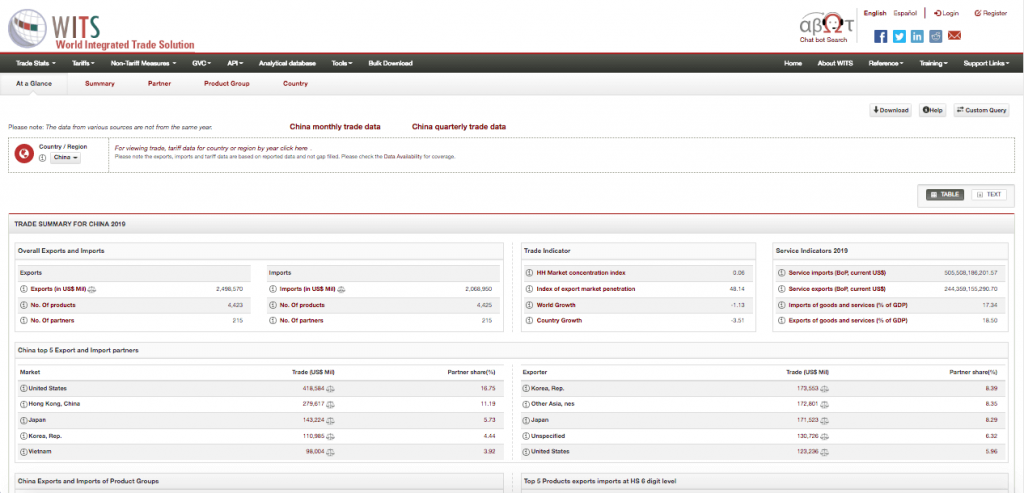 It will help if you research when sourcing products from China
As noted, there are many risks you might face when doing China sourcing, mainly when sourcing China suppliers. The last problem you want is to select vendors who will con you. So, before placing large orders, make sure to research the supplier and the products. You can check some of the following resources below:
Website of the company
Google research
Investigate and ask lots of questions to your suppliers
Hire the best sourcing agent in China to research for you
When sourcing China suppliers, look for a legit one
There are three types of suppliers that you should note when sourcing things from China, such as:
Manufacturers – Best for importers and buyers that can meet the factory's minimum order quantity.
Small trading companies – are the most suitable ones if you don't need a large quantity, but a vast range of products.
China sourcing company – this option is best if you don't want to go straight to suppliers. In terms of product sourcing, shipping, and transport, they are reliable.
It is essential to know which one is the best for your company. At the same time, by knowing these types, you can void scams and unreliable suppliers.
Inquire and ask for quotes
Quotes and questions are meant to discuss important points with the lists of suppliers you made. Make sure that when you submit a request, make it concise and detailed with the following information:
Quantity (MOQ)
Description and features of the product
Packaging
Prices
Shipping and logistic
Brand
Images
Safety
Payment terms
Legitimacy documents
Also, add some questions to know if the communication between your supplier will be clear:
Where did the shipping come from?
What are the terms and conditions of shipment?
What is the pricing per order?
Do you have FDA, CE/European, or Chinese standard certifications?
What is your availability?
Negotiate to suppliers with China source products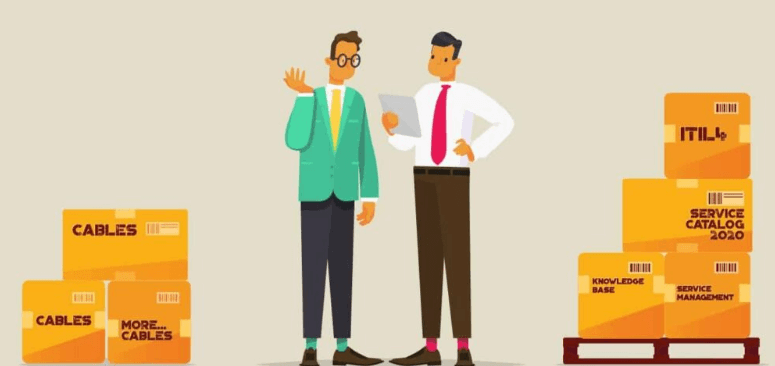 Most Chinese enjoy bargaining, so you have the option to negotiate with them. But remember, you must begin dealing with a positive mindset, courage, and realistic requirements.
An example of price bargaining is: If each product costs around $12, do not bid at $2. Your seller will not accept it and might walk away from you. However, it is fair if your bid is around $9 to $10 for 1000 orders.
You can also hire a sourcing company in China like JUSTCHINAIT to do the bargaining for you. They will ensure that you get the best deal and secure a trusted supplier.
Create a solid relationship and communication with suppliers
The success of negotiation and successful China sourcing is through the personal relationship with the Chinese supplier. It is vital in every business transaction in China to build a relationship first. You'll be surprised at how many deals and perks you get from successful collaboration.
The problem is the barrier to communication. It is why you can hire the best sourcing agent in China who has experts in the Chinese and English languages.
Order sample products
Sometimes, the final products turn out to be worse than what you expected. It is why you can request a sample product first from your supplier, and they will sell it to you at the retail price you want. Having a sample product will help you decide if the supplier fits your business. Also, you can weigh the quality of the products if you will spend on mass production.
Perform quality control tests
According to studies, it is more expensive to deal with late manufacturing process errors than the early ones. It is why frequent quality control test is a must to make sure that all your product orders will meet your criteria. It will also reduce costly fees in the future.
If you cannot do the quality control test yourself, you may hire a China sourcing company. They will inspect the factory and will send you all the reports.
The pricing is equal to its quality
It's not new that China's prices are lower than other countries. It is why many importers and buyers are attracted to do China sourcing. Remember to research raw materials' prices, trends in Chinese markets, and your product.
However, the thing is, you have to keep in mind that the quality of products equates to what your prices are. For instance, you purchase a large order. In this way, you may bargain with your supplier to lower the costs.
You should also note that problems might occur elsewhere if the supplier agreed to too low prices. For example, your product quality will be poor, the materials will be substandard, or the Chines worker will have low wages.
Payments and shipping
Never pay your suppliers through illegal channels since it will have adverse effects in the long run. Instead, you must choose a secure and dependable method. To avoid paying and falling for scams, you have to remember these rules:
Never send any payments in private or personal accounts using any payment method.
Create a solid contract with your supplier, including your protection, date of payments, and payment form.
Opt for freight forwarders or shipping services
Freight forwarders are also a great option when shipping your products to your location. However, you need to be meticulous in choosing the right one. So you need to look for the forwarder's credentials, skills and expertise, reviews, and work history.
You may also choose a shipping company in China with a good reputation, fair pricing, and fast services. In this way, you can receive your products in good condition. There are five shipping methods you may choose, such as the following:
Air Express
Air Freight
Sea Freight (LCL)
Sea Freight (FCL)
Regular Post
Buying online or visiting China
When doing China sourcing, you can choose China sources online and b2b China sources, which allows you to find suppliers virtually. However, you can also go directly to China to connect with suppliers. Both of these two have advantages and disadvantages.
Sourcing suppliers and products online are great since you can do it in the comfort of your home. You also have unlimited product options, negotiate, and make your payment. However, it is prone to scams and risks. For example, the product images are not what you expect.
On the other hand, there are several trade shows and factory tours to choose from. It opens up to successful negotiation and lower prices. The only problem is, it is costly, and you have to invest your time and effort.
Work with a China sourcing company
Sourcing company in China is a big help when looking for suppliers and products. You can hire a trustworthy and legit China sourcing company like JUSTCHINAIT to do all the work for you. There are many advantages when you hire a sourcing China company, such as:
The best sourcing agent in China has many connections and lists of verified suppliers and top-notch products.
Many sourcing China agents can assist you with negotiation and getting the best deals.
Less likely for you to fall for a scam.
It can help you save money, time, and effort.
Chapter #4 How to source China manufacturers?
Through a sourcing company in China
When you select the right sourcing company in China like JUSTCHINAIT, you can expect that you will have a smooth transaction. There are many benefits they can offer. For example, they will ensure your supplier understands your requirements and meets them. They can also eliminate difficulties like language and poor products.
Looking into b2b China sources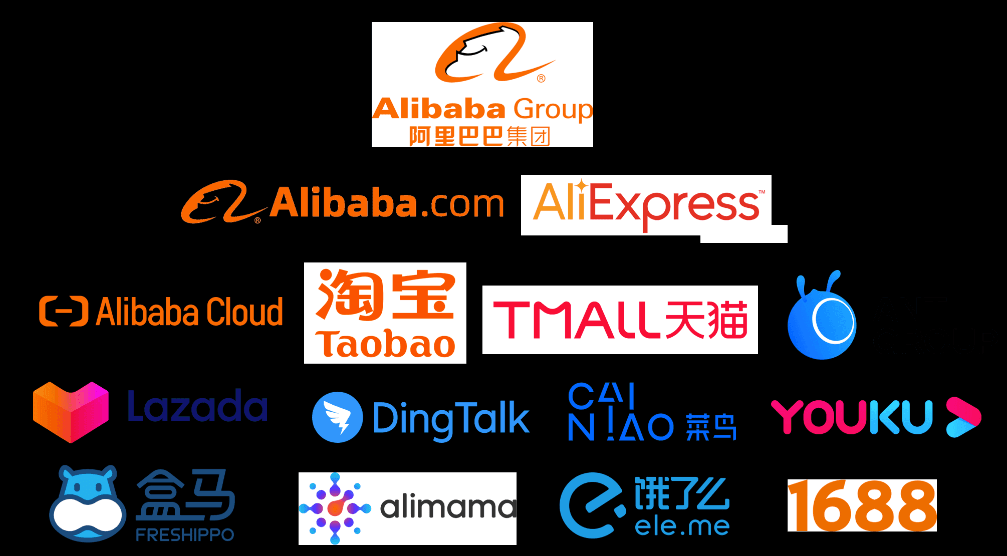 The B2B China sources are helpful for new importers and startups as they can research, talk to suppliers, order products, and arrange to ship, all in the platform. We have posted the 30 global B2B China sources that you can use, which includes some of the following:
Alibaba
Global Sources
Made-in-China
DHGate
Ofweek
Global sources China
Global sources are among the leading B2B China sources out there. You can find many suppliers from China, Taiwan, and Hong Kong.
Attend trade shows
Trade shows are the best way to find, connect, and build a relationship with a supplier. Here are some of the most important trade shows in China:
The Canton Fair
Yiwu Market
Beijing Auto Show
Bauma Fair
Shanghai Import and Export Commodity Fair
Visit China in person
As cited, visiting China has many benefits. When you want to attend a trade show and find suppliers, it is best to see them in person rather than send someone. It ensures you know whom you're dealing with and what kind of factory they have.
Chapter #5 Why should you hire a China sourcing company?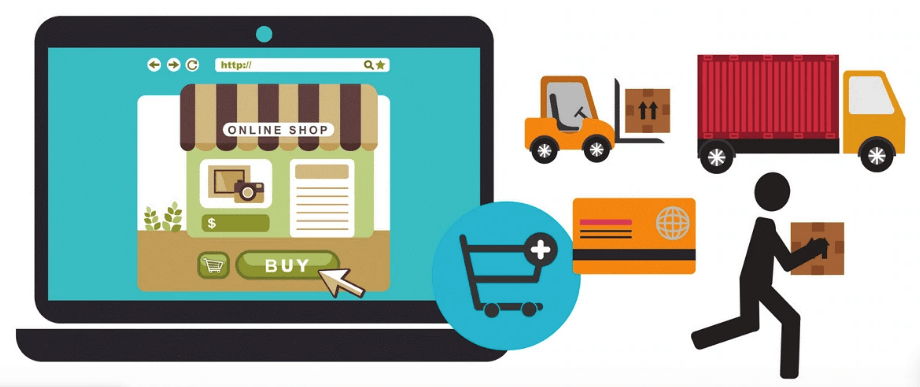 Sourcing company like JUSTCHINAIT is a great companion when you want to have a safe transaction in China. We can provide you with any sourcing needs, and you will get the benefits when you partner with us.
Avoid the fake trading company pretending to be manufacturers
Foreign importers and buyers often source their products from various b2b china sources and websites. Most of the time, you can see suppliers and manufacturing offering their services. They aren't and only pretend to be one, but they are trading companies. There are 90% of trading companies on these platforms, which you can encounter when you source.
Have connections and experience
Chinese businesses and companies have different ways of doing things, so there is a tendency for cultural barriers. It is why hiring a China sourcing agent or a China sourcing company that is expert will give you an edge. For sure, with their connections and experience, they can be a bridge for your success in sourcing in China.
Commits to time and effort
One of the reasons you're hiring a sourcing China company is to ensure that you won't spend time doing everything yourself. And your chosen sourcing company in China can get you started. You won't have trouble sourcing China suppliers or sourcing China manufacturers when you hire them. Plus, they can assist you with negotiation, shipping, and payment terms.
Expert consultation
A problem most importers and buyers encounter when sourcing products from China is the language barrier. So, reaching out to them to ask for inquiries and help won't be a problem.
Useful in negotiation
Negotiation is an important aspect where a China sourcing company can assist you. They can aid you in negotiating requirements while ensuring that quality is maintained at a low cost. They are valuable since they are familiar with the market and how things work.
Review documents, laws, and reports
It is essential to check the supplier's license, credentials, and documents, which your agent can assist. A China sourcing agent can examine all those papers in Chinese and English to ensure that the supplier is performing business legally. Through these verifications, sourcing agents can know which scammers are, reducing your chances of losing profits and being deceived.
Chapter #6 What kinds of china sourcing agents and sourcing services in china can you choose?
Trading Company
Trading companies deal with a wide range of products types. They add prices to the manufacturer's price for profit, so their prices are higher. Many season importers don't work with trading companies since working directly with factories is more efficient. However, trading companies are best if you order products in small quantities. Most factories have set minimum orders in their products that may not work for you.
China sourcing agent
Most sourcing firms employ sourcing China agents with an area of expertise. As a result, they can meet the needs of their customers. For instance, have more resources and broader supply chains.
Sourcing services in China
Big companies have "sourcing" as one of their many departments. They also provide logistic and quality assurance services. They will handle everything from sourcing suppliers, negotiation, payments, and shipping to your location when you work with them. However, the downside of these services is the high fees compared to others.
Chapter #7 What qualities of a China sourcing agent should you choose?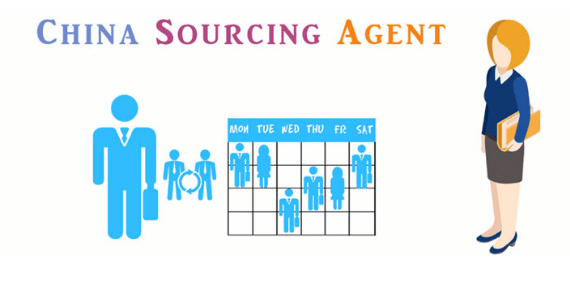 Skills and expertise
It is crucial to hire a qualified and professional China sourcing agent. The more experienced and skillful they are, the more beneficial the China sourcing is for you. So, you should find sourcing agents doing business for years and are knowledgeable about the markets and industry.
Language
The "China sourcing agent china buying agent" is a bridge between your business and the suppliers. It is why you should choose the one who is proficient in Chinese and English languages. At the same time, they should know other regional languages.
Have a business permit
Permits and documents are vital because you should know if the China sourcing agent you're dealing with is legal. It also assists you if they are doing their job correctly. However, if something goes wrong, you can check their license number.
Ratings, testimonials, and feedback will tell you if the China sourcing agent is the best sourcing agent in China. You can research this area through their website, b2b platforms they are in, or through recommendations.
The location of the China sourcing agent should be in the area, city, or town of your choice. Or you can choose ones with many branches and backgrounds for your convenience.
Chapter #8 How to find sourcing agent in China?
Make budget plans
Budget is an essential factor when selecting the best sourcing agent in China. Make sure you have enough budget to cover the agent's fee, the amount of the products, shipping, and other miscellaneous expenses. Sometimes, unforeseen events can also happen, so be flexible and add an extra budget.
Create a list of all things you will need
You should have lists of the sourcing China agent, supplier's criteria, and product requirements. This document should include all the scope of what you need, so it is easy to know if the sourcing agent can meet them.
Choose the type of china sourcing agent china buying agent
There are three types of China sourcing agents you can choose from, based on your budget and what your company needs are:
Single sourcing agents
Sourcing agencies
Sourcing and logistics companies
Verify your sourcing China agent's record
Before doing any business or contract with a sourcing agent, you must double-check their records. However, this part is critical since some agents give forged documentation. What's worse is, these documents are written in Chinese or Mandarin. To verify them, hire a translator or business lawyer in China.
Ask for quotes
Suppose you want to find a China sourcing agent; gathering quotes from multiple sourcing agents and companies are best. This aspect is advantageous to you since you will know which one can meet your criteria and requirements. You can also weigh the ability of the sourcing agent to communicate and do business.
Chapter #9 FAQs when choosing China sourcing
Why do you seek the expertise of a China sourcing agent?
Sourcing agents serve as the middleman to assist you in locating suppliers in China. China sourcing agents are familiar with the business processes, culture, and language that is critical in sourcing. Some of the services that these sourcing agents offer are the following:
Meeting and talking with the supplier (negotiation)
Factory Inspection
Managing the production process
Arrange the shipping and logistic
Product quality assurance
Keeping you up to date on our headway
What are the best China product sourcing websites?
As mentioned in our previous post, we include lists of websites and b2b sources global that you can check out from. It is categorized based on the country or place you're interested in sourcing; some of these are:
China and Asia
Alibaba
Global Sources
DHgate
Made in China
Ofweek
Hongkong Trade Development Council
European and American countries
Amazon Business
ThomasNet
eWorldTrade
Kinnek
Middle East countries
India
Korea
Others
B2Brazil
Yeatrade
FGMVendors
What do you need to do when sourcing from China?
As mentioned above, you may choose to do different types of sourcing methods. However, no matter what your options are, you still need to follow these things.
You need to do your homework, which is to research. Gather all the materials, so you need to commit your time at most.
Look for a reliable sourcing agent, supplier, and products, along with assessing the product development, capabilities, and internal regulations.
Manage the entire process, or constantly check the progress from product development to shipping.
How useful is it to work with China sourcing agent UK?
In 2019, the UK was China's second-largest importer in the European Union. As per information from the British Parliament, 7% of products and services they use are from China. It is why many sourcing companies utilize this to their advantage. Working with a China sourcing agent UK or sourcing agents that cater to wide customers is beneficial if you are in the UK or Europe.
You can also use social media to search for products and supplies. However, it isn't always the best place to look for. Only a few suppliers put up their services and products on social media but use websites and third-party platforms. It is why you have to be careful when social platforms and always research before engaging with them.