Why China Shipping Costs are So High
Today I'm going to show you why China shipping costs are so high that gets:
Reasons for high freight
How to reduce
Tips on the shipping rate
Lots of more.
Let's dive right in.
Chapter 1:  China Shipping Overview
The China shipping costs are becoming high. Online sellers are now experiencing losses due to the price increase of China shipping rates. Thousands of business owners are trying to figure out ways to get the cheapest shipping to China.
In the past years, importers have taken advantage of various shipping ways and saved money on China shipping costs. We cannot help but wonder if this will continue to rise and the outcome if it continues for a long time.
The freight changes occurred to all shipping services—the top courier companies like DHL, UPS, FedEx, and the China ocean shipping company. They announced and changed their price list, impacting all the clients and companies patronizing them.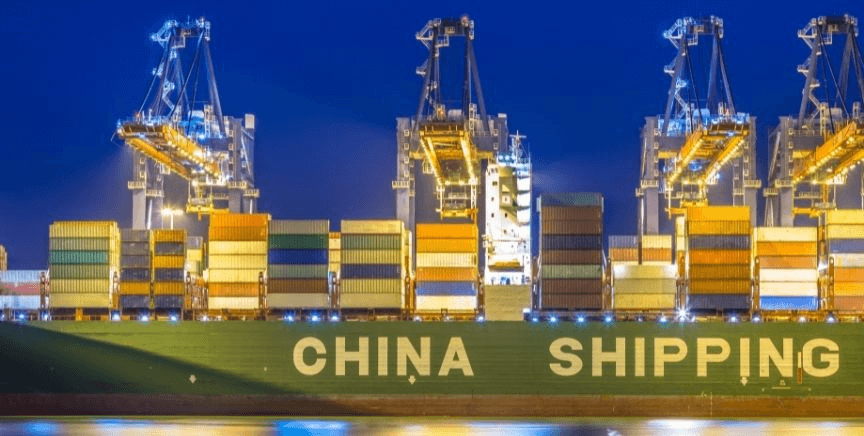 The Rise of Shipping Charges
When did the shipping cost from China to US and other countries go high?
China has recovered its economy quicker during the pandemic. The US and Europe, as well as other countries, went to lockdown due to COVID-19.
On the other hand, China could not ship goods because the China shipping container lines became stranded in those two places. China experienced a shipping container scarcity, making the container prices from China go real high.
The shipping vessel Ever Given became stranded in the Suez Canal in March 2021. It blocked the whole waterway for a week. As a result of this mishap, shipping costs have increased even further.
The Suez Canal carries about 12% of the world's trade, and the incident cost $2.2 billion to $3.9 billion in lost international trade due to the delays it created. The ships had delays on their destinations due to the incident. 
The ports are already grappling with difficulties in berthing and releasing cargo ships. When situations like this cause delays, it puts more pressure on freight costs, making it double or triple the usual cost. Chinese freight forwarders are more worried than ever.
Effects of High Freight Prices from China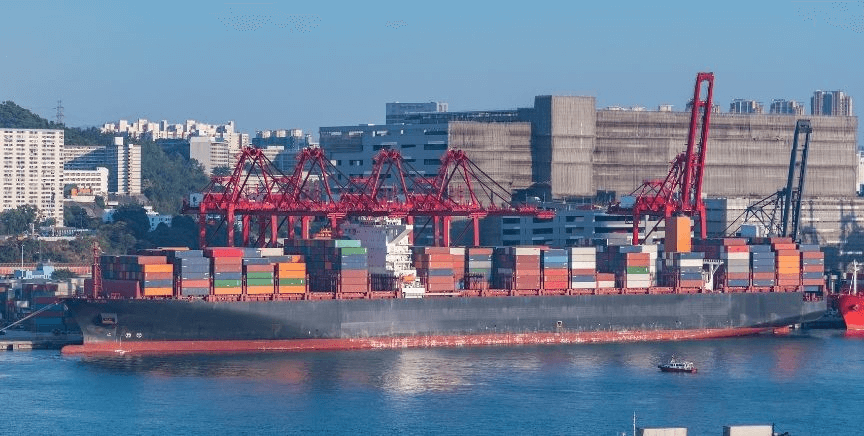 Due to the increase in China freight rates, individuals and businesses can suffer. There will be worldwide effects of the price hike from Chinese shipping companies. Let us look at what can undoubtedly happen. What are these effects?
Increase in the price of goods
If the freight cost from China will not lower, almost anything that a  consumer uses every day will increase. Whatever you buy daily will get a price hike-from sugar to your coffee, milk, rice, anything! The retail prices of all goods can double. What used to be fair-priced goods can soon become expensive.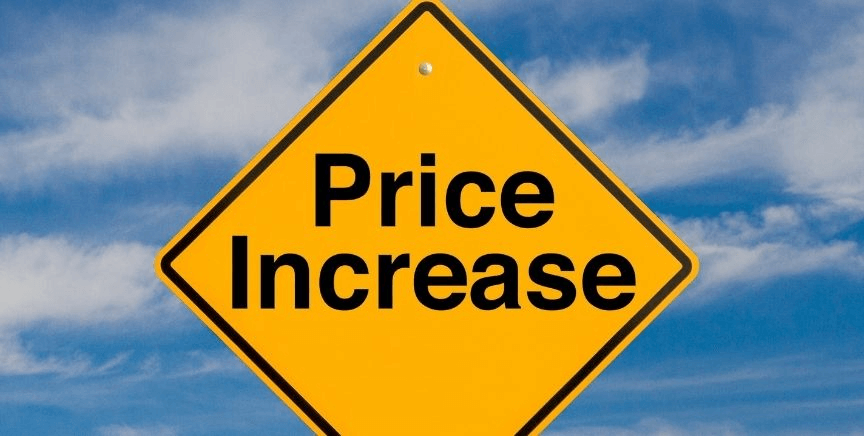 Changes in the delivery options from e-commerce
Online shops that are just earning average will need to add different delivery rates. If the China shipping costs soar, some trading activities will be interrupted due to the price hike and can be passed on to regular consumers.
It means online shops can absorb the price increase of China shipping rates, but their profits will lessen, so they have no choice but to cut or remove added value to their services like free shipping or flat rate shipping fee will change.
 Stops importing and exporting
Because of the high container prices from China, some companies stopped exporting goods. Companies importing from China look for ways to cut their expenses by looking for raw materials and local suppliers to cut down their business costs. The shipping cost is unbearable for small businesses.
Not all companies can absorb up to a 15% increase for international products. It will significantly affect the global economy because more businesses will shorten their supply chains if these excessive shipping prices from China continue.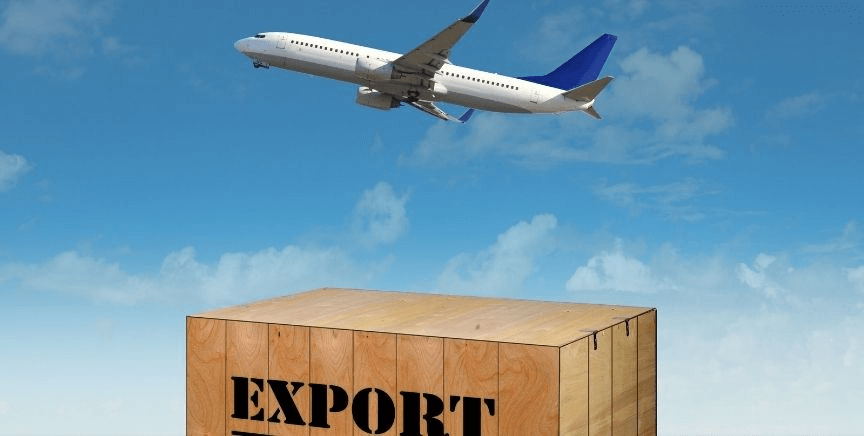 Inflation
If the China shipping container lines cannot maintain a low shipping cost from China, the global economy can suffer inflation. Freight-cost surges threaten to raise the price of everything because the sea ships 80% of all goods.
The pandemic revealed how competent carriers had become at regulating the market's supply of cargo capacity, restricting it when COVID-19 first jolted the global economy and then ramping it up when demand rebounded quickly. It drove the prices to become higher than ever.
Shippers have complained about the operation, including the ships, schedules, speeds, and containers, causing the freight price to increase up to 3x!
Chapter 2:  Reasons Why China Shipping Costs are High
According to Times, a 40-foot steel container of freight transported by ocean from Shanghai to Rotterdam currently costs an all-time high of $10,522. It is a 547 percent increase from the seasonal average for the prior five years. What are the reasons for these high China shipping costs?
There are many factors to consider. We will be discussing these factors, so you will understand why prices have to go high. Is the China shipping line or China shipping company responsible for the price hike? Read on.
Effects of pandemic
One main reason for the spike in shipping to China cost is the pandemic. We all know that the virus outbreak brought difficulties and price increases for a long time. The slow-moving of all supplies needed for everyone to survive became a struggle because of closed ports.
Due to the pandemic, many businesses closed. The loss of jobs, income and profit gave a domino effect on a country's economy. As a result, the regular business transactions were put on hold.
Before the pandemic, E-commerce and other China goods buyers enjoy the cheapest shipping to China. But the shipping delays and piling up of containers in other international ports caused higher container rates from China.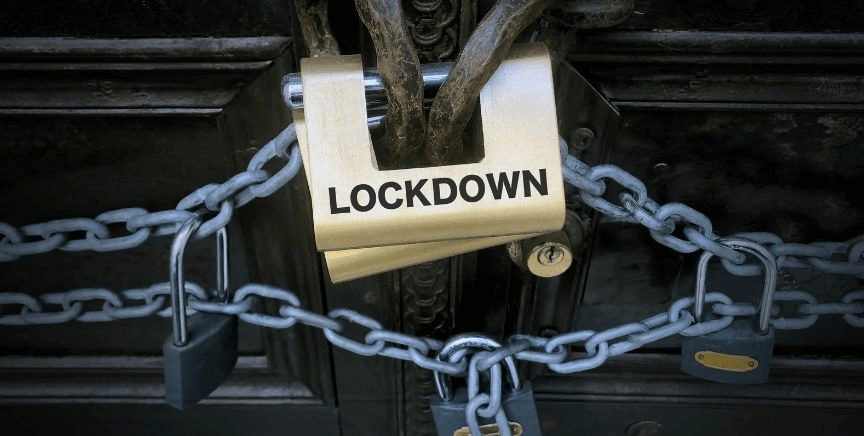 High demands of consumer goods
During the pandemic, people stuck at home had no way to get their daily essentials but through online shopping. Online shopping activity increased remarkably, and the high demand for consumer goods caused problems in production and shipping.
During the lockdown, countries shut down and opened up at different periods. There is a discrepancy between the supply of commodities and their demand. For example, the shipping companies, the China ocean shipping company,  decreased their capacity on main ports.
Companies need to import the goods to meet the demands, so their operational costs increase. It is challenging to absorb increases in margins on this scale, and consumers have begun to experience the effects through price hikes or changes in product availability.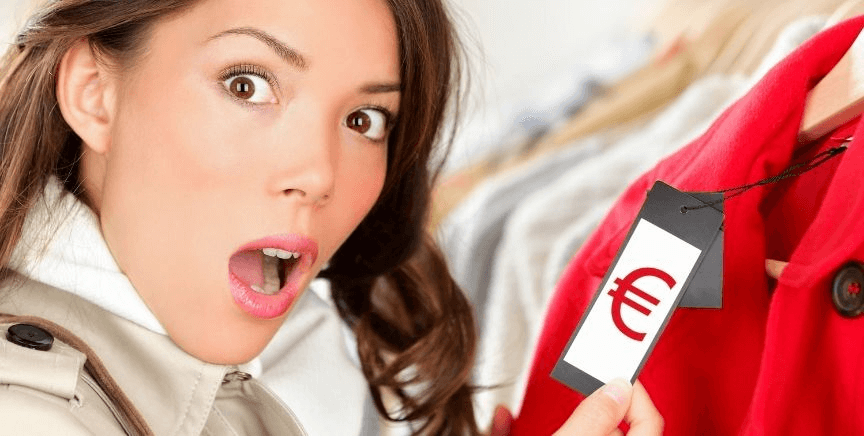 Shipping container shortage
The lockdowns during the pandemic slowed down everything in the shipping business. The China cargo ship is stocked for a long time in ports. In effect, there was a shortage of shipping containers. The other ports become saturated with container ships staying there for a long time.
Because of the stranded containers in a different location particularly in the US and Europe, China cannot get all the ships moving because the containers have not come back on time. Companies that rely on sea shipping find it difficult to shoulder the container costs from China.
Since 2020, shipping costs have been rising. There has seen a significant spike in pricing across various freight rates in dry bulk or containers on major trade routes. Several Chinese shipping companies have tripled in price since last year, and container vessel charter fees have risen at a similar rate. 
High transportation and logistics costs
It's no question that shipping and handling costs a lot of money. Shipping carriers were required to get the same amount of work done with fewer resources. The reason is high oil prices, airplane fuel expenses, and limited cargo capacity.
High transportation fees make a significant impact on any business. Everything has to go high to get the business moving. As a result, aside from the increase in price in goods, the delivery charges in logistic operations also go high.
Before the pandemic, China container prices are practical and affordable. However, today, transporting shipping containers by road or rail costs anywhere from $1000 to $3,000 per unit. In 2021, the average cost of delivering an entire shipping container overseas will be $8,000 or more. It is 4x more expensive than before.
China shipping fee is affected by many factors. China shipping companies carry fewer containers onto each ship because of closed ports. Doing such will avoid docking their ships when they reach a trading port for a long time.
Unfortunately, this means carriers have to make less efficient journeys, raising overall transportation costs. In most cases, there are enough open docks, or only one ship must wait at a time.
But now, about  33 to 38 cargo ships are waiting for a single dock to open up in the past months. Another thing, ships often can take several days to unload. Several businesses have turned to express air freight transportation to avoid such issues.
Supply chain disruption
Supply chain interruptions are the primary cause of such China shipping costs. As item inventories decreased and dwindled rapidly since 2020, demand increased as supply fell to crisis levels. Prices had to rise to fulfill demand at a reasonable rate.
As a result, it affected buyers to different parts of the supply chain. The expense goes up when exporting limited quantities to the same or more buyers. When it comes to getting products to purchasers, distribution networks only have so much time and space.
The initial source of the supply chain disruption, which began in 2020, was a large increase in consumer purchasing and consumption of durable goods due to Covid-19 limits.  It prompted consumers to buy more products for their homes and fewer services outside stores and business establishments.
Many of those items were imported from China and had to be transported across the country as they cannot keep up with the present demand. This is due to the disruption that  made shipping to China cost go incredibly high.
Inefficient cargo ships
When a cargo ship is disorganized or inefficient, it can cause days of delay before it gets unloaded. The shipping containers should be stacked appropriately to avoid accidents and unnecessary delays.
Improper stowage planning can lead to ships staying on the dock for days. Instead of smooth and easy processing, the cargo ships need to spend more time in the dock to complete documents or clearances.
This is why there is port congestion. Port congestion is a big problem because hundreds of ships like the China shipping container lines are waiting to be unloaded. The people working on getting all these moving are minimal.
Threats in some major ports of China
The new cases or variants of the Covid-19 virus continue to spike in some countries. With the striking number of Covid cases, this threat pushes the Chinese government to restrict the shipping industry. As a result, more days are expected, and long delays affect the waiting time of cargo ships to be unloaded.
When there are many cases like in the US or Europe, the shipping process takes longer than usual. For example, when the Delta variant was found to enter the port of Guangdong, safety measures and protocols were put in place to avoid the quick spread. The ports were closed due to lockdown.
Since 24% of significant exports happen in this port, other cargo ships' delays resulted in massive losses and spikes in goods' prices. The Chinese shipping companies need to wait longer since the port was closed to ensure the virus spread will stop.  
 Chapter 3:  How can I reduce shipping charges from China?
If you are an importer and shipping your goods two years ago will only cost you $5000, will you still import if the China shipping costs you $12000 now? 
This is the reality of the shipping cost from China today. With the surge of freight rates from Chinese shipping companies, prices of goods will continue to go up by 1.5%. There is an impact on consumers and businesses who import their goods from China.
Are you struggling to find the cheapest shipping to China? We have listed a guide that can help you reduce the shipping to China cost.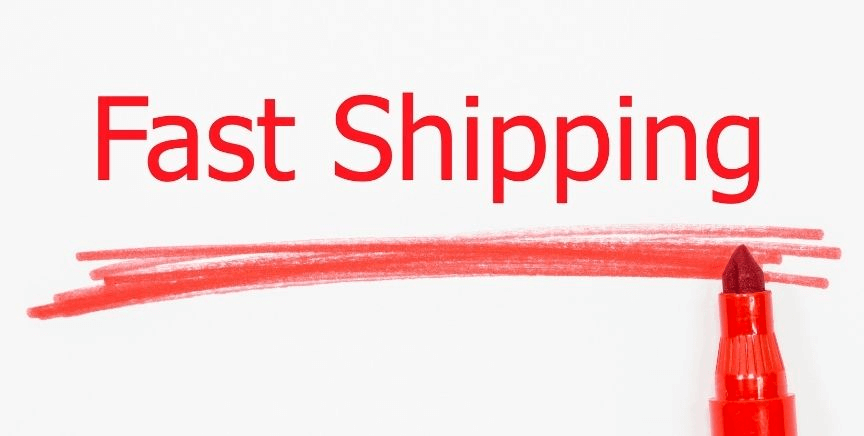 1. Pick a dependable freight forwarder
It is better to choose a reliable freight forwarder that costs more than choosing the cheapest shipping agent in China but cannot deliver the service that they promise. While Covid-19 can still make things slow-moving, your chosen freight forwarder should be reliable at all times.
How do you want your cargo shipped? Your freight forwarder can give your several options like cargo consolidation to reduce fees and safer cargo management. Their business relations with major Chinese shipping companies give them access to know what route and option will work best for you.
The high container shipping prices from China can tighten your budget, so looking for a reliable freight forwarder is essential. Choose a China shipping container lines company to mitigate delays and give a fair price for your cargo shipment.
Here are some characteristics we believe you should look for in a freight forwarder:
Experience and expertise in the shipping field
Accreditation, legitimacy, and licenses
A wide-ranging network with reputable clients and partners
Services that are all-encompassing and satisfactory
Customer service is outstanding
Validated client reviews
JustChinaIt can provide you with the help you're looking for during these times. We know that time and money are critical, so we will be in charge of your imports while you care for your business. We've managed more than thirty thousand transactions with our customized shipping services so you can grow your profit.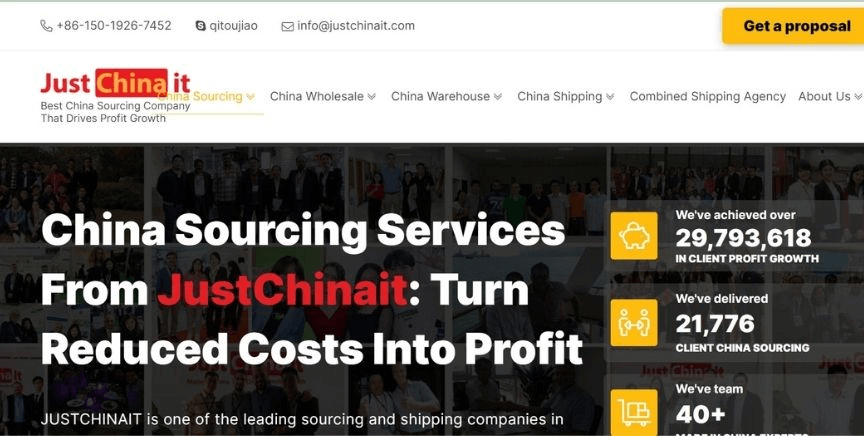 2. Hire a sourcing agent for cheaper sea cargo options
When hiring a sourcing agent, you must find an expert in shipping and logistics. You can look for a licensed and certified purchasing/sourcing agent.
Purchasing agents frequently work with freight forwarders to help you ship from point A to point B. Another option is working with a local company that can import goods and knows the cheapest way to ship to China.
What you need to remember is to find someone expert in the field. They should explain their supplier sourcing strategy and quality assurance process in detail. They are upfront about what they can and cannot handle and be transparent about their revenue method.
It might be a scam when the offer is too good to be true. If they are too pushy with their price quote, it could be because they are getting a kickback from the transaction. If you wish to work with an individual rather than with a sourcing agency, make sure you are dealing with a reputable agent.
Working hand in hand with a sourcing agent can help you manage your shipping process and ensure you'll get a smooth transaction without spending too many fees. Their partnership with freight forwarders will enable you to weigh your options and choose what can save you from high shipping rates.
3. Prepare a cargo plan and ensure that the container is loaded on schedule. 
It is vital to prepare a cargo plan because shipping to China costs more today than before the pandemic. The shipping to China cost varies on the type. For example, when you are shipping from China to the US, the cheapest shipping to China can be the following:
Air Delivery Express:  $7 to $12 per kilo
Air Freight Fee:  $6 to $10 per kilo
Sea Freight Fee: $4000-$6000 per container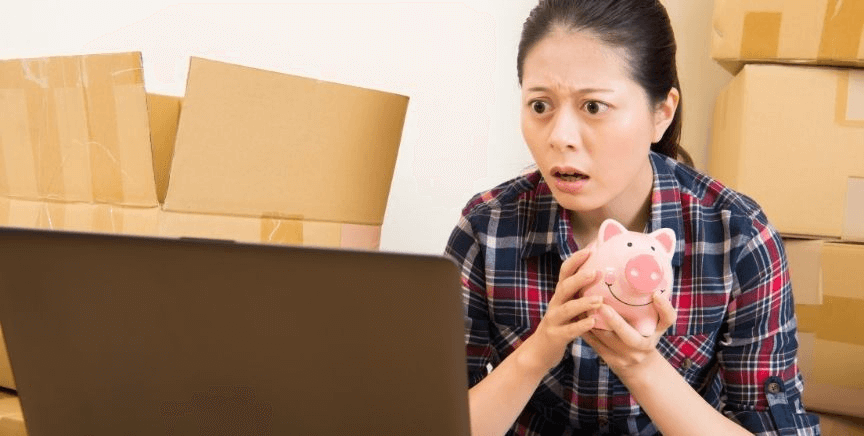 China post shipping is ideal for a very small parcel with limitations, so China post shipping is not applicable when you are importing more than $800. So how do you prepare a cargo plan? Here are some tips!
Know the timing.
The cargo plan includes the timing of your cargo. You must remember that shipping during peak seasons and holidays can cause longer days or weeks than usual. If you want a shorter delivery time, you need to choose air than cargo shipping.
China holidays, Christmas, and New Year are hectic seasons, and you cannot expect prompt delivery. Schedules of sailing or air shipment can also be affected by weather changes and port congestion.
You have to set your expectation when you are shipping on these critical days because shipping rates are higher on these days. If you want to save money and your cargo from over delays, load cargo ASAP and know the schedule when it's bound to travel.
Use DDP Shipping
DDP, or Delivered Duty Paid, is sellers' shipping method to transport items to their consumers. They assume full responsibility for all shipping costs, including taxes, clearances, and customs charges. Further, they will deliver the things to your doorstep or agreed-upon location without you having to do anything.
As a result, they will deliver the things to your doorstep or agreed-upon location without you having to do anything. DDP is one of the cheapest shipping to China, and when you are ordering from B2b platforms, save shipping cost from China.
Sellers use DDP delivery on Alibaba, eBay, AliExpress, Taobao, Made-in-China, 1688, Pinduoduo, Global Sources, etc. Furthermore, this shipping method is used by most sellers that cater to small business owners in B2B E-commerce and B2C customers who buy directly from these sellers.
DDP shipping can be via air or sea. Sellers connected to a China shipping company work with a Chinese shipping agent or China ocean shipping agency to help use DDP.
Schedule in advance
It is good to schedule your deliveries 5-6 weeks in advance so you can see the available routes for your China ocean shipping. Your Chinese ship agent can connect with a China shipping company to give you complete information so you can customize your shipment routes.
A China shipping company uses an app to track and get a real-time update about your shipment. The cheapest way to ship to China when importing in bulk and not in a hurry to receive the good is through ocean freight.
There are a lot of reliable China shipping container lines you can choose from.
4. Utilize the container shipping capacity to the fullest.
When you want to make the most of your shipping to China cost, you need to utilize the container transportation capacity. One way to get the cheapest shipping to China is by using LCL. Many China shipping container lines offer this a more practical approach.
Less than Container Load (LCL) is used by shippers who cannot fill an entire cargo container. They can save money by shipping this way because they only pay a percentage of the cost dependent on the volume of their product.
If you don't have enough clients to fill an entire container, you can share it with them. Several clients' products are gathered and consolidated into a single shipping container. When do you use the LCL Shipping method?
• The gross weight of the package exceeds 150 kilos.
• The volume of the cargo ranges from 1 to 18 CBM.
• Depending on the route, transportation can take anywhere from 5 to 7 weeks or longer.
• The available shipping route is either direct or does not require significant transfers.
• If your shipment is on a restricted air freight list.
When looking for the cheapest way to ship to China, you can check the China shipping company that operates in the major ports of China. It is also better if they have an office in the destination area. If you want to know a China shipping line available to your area, you can choose from HERE. (Note: Please link the article Top 21 International Shipping Company in China)
5. Select the best shipping option for your goods.
You can choose between Express courier services, sea or air freight, Door to Door (FBA shipping to Amazon warehouse), and China post shipping, also called postal parcel.
However, there are additional "landed costs" like transportation from the manufacturer to the shipping agent, warehousing, and customs clearance when choosing air freight and sea freight shipment China.
For sure, you have many questions in mind: Should you use China post shipping or DHL shipping from China? Is a China shipping line cheaper than express courier services?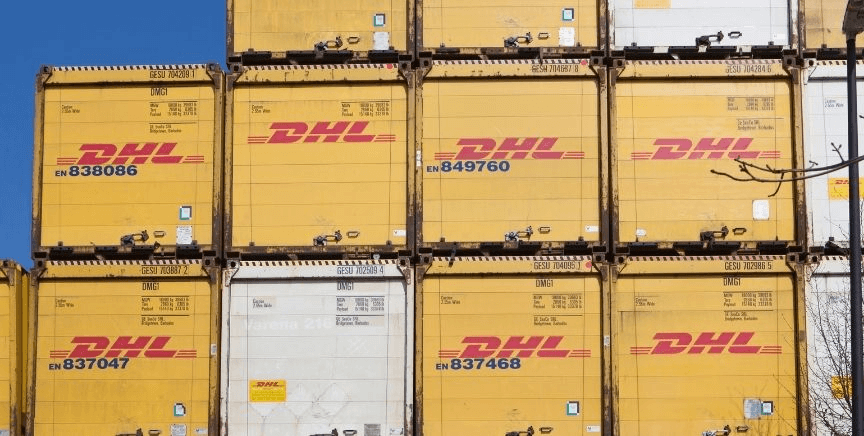 Whether you choose DHL shipping from China or sea and ocean freight, the best Chinese freight forwarders should get your cargo on time and damage-free. This is possible when you work with a China shipping group of experts in the field and with satisfied clients worldwide, particularly during this pandemic.
If you want to get a quote on a cheap shipping cost from China to US or other countries, you can contact JustChinaIt to give you the best option for your package. Even if you order from B2B marketplaces and you need a shipping agent Alibaba, we can provide cheap shipping to China cost.
Chapter 4:  Tips on Shipping Rate Changes
Suppose you are an e-commerce store owner, and you cannot do anything about the price hike of your favorite China shipping line; there are some things you can do to recover. You need to prepare your buyers because there are more changes to China shipping costs happening this year.
Here are some helpful and proven tips on how you can make adjustment to your shipping strategies:  
Make your delivery plan more effective.
There are ways to make your delivery more effective:
Check if China post shipping is applicable for your small parcel orders of less than 30 kilograms. If you are drop shipping internationally, you can choose e-packets o. But there is a limit for E-packet which is:
A standard package's longest side should not exceed 60 cm. The total length, width, and height should not exceed 90 cm (l + w + h = 90).
Take advantage of pick-up or drop-off delivery options from express couriers like USPS, DHL, FedEx, etc. If you're using Shopify Shipping, keep in mind that you get access to negotiated prices with each carrier. So while your shipping rates may increase, they'll still be lower on Shopify than at retail counters.
There are some instances where shipping goods by air is preferable. Airfreight shipments are suitable for products with size smaller than 1 cubic meter. Shipping high-value cargo by air is safer and a requirement of China freight insurance providers.
Increase or decrease your product price.
This is not new, and consumers will understand why a price increase is needed at times. Despite the increase, you just need to think of marketing strategies to sell your product. This is also a good time to bundle up your products and let your customers see the value of bundling up.
The increased business cost is a valid reason for the price increase. With the current rate of China shipping costs, not all business owners can keep up with the high rates. If you are increasing your delivery fee, you may opt to decrease your product's price or give discounts to your customers.
This is where your good marketing skills should come in. When you know how to market your product, your customers will still buy even if the price goes a little higher or the delivery price will change a bit.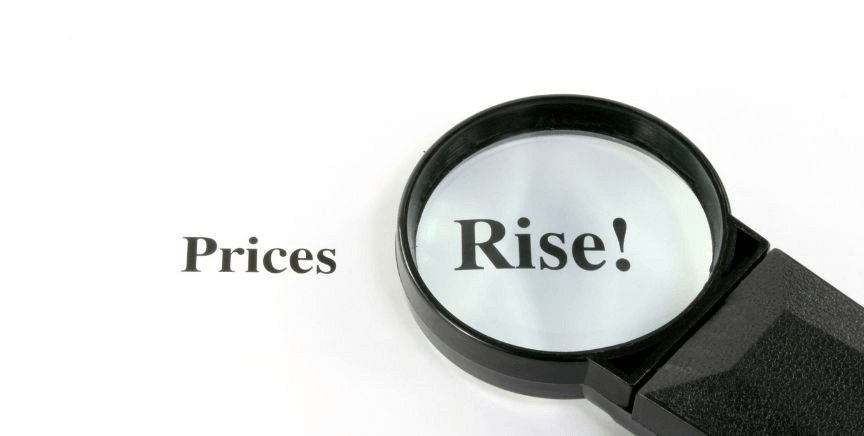 Adjust your shipping strategy
When adjusting your delivery pricing rate, you have to look into your options. What shipping strategy do you use? Is it flat-rate, free shipping, or a calculated shipping method? Below are some suggestions:
Free Shipping: If you don't want to remove your free shipping strategy, you can increase or set the minimum amount order.
This is a good way to raise your average purchase value. It will also offset the higher delivery costs by passing the cost of shipping on to your consumers if their order is below the minimum.
Flat Rate Shipping: Your flat-rate pricing doesn't need to be the same for each order. Alternatively, you can start charging a higher flat fee for small sales and a lower flat rate when cart sizes grow to balance your rising delivery costs.
You can alter it if you're currently giving different flat prices for shipping to compensate for the additional shipping cost.
Calculated Shipping: The shipping prices displayed at checkout will immediately update to the 2022 rates if you use a calculated rates provider or app. It's crucial to remember that shipping prices are one of the major causes of abandoned carts, so if shipping costs rise, you may observe a greater cart abandonment rate.
What you can do is decrease your product price or include freebies and additional promos so your customers will still buy and patronize your products. You can also shift to flat-rate or free-shipping strategies.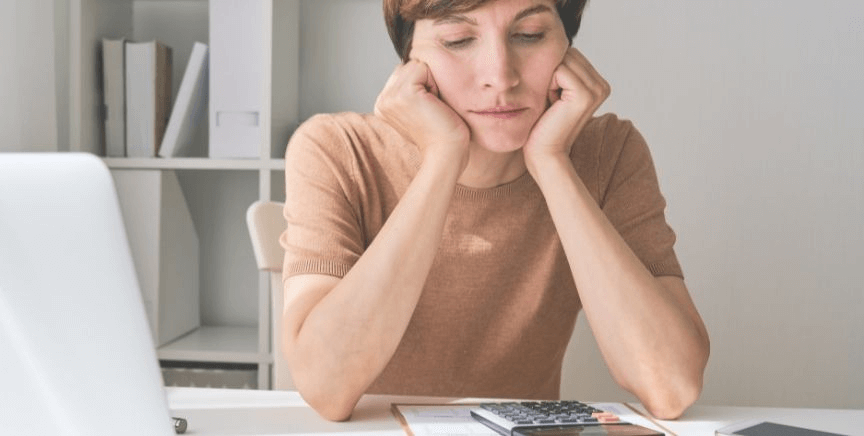 Chapter 5:  FAQs on High China Shipping Prices
The pandemic is still causing problems. In June, China's Yantian container port closed, which is part of the world's fourth-largest container port. Even though operations have begun, delays are still increasing due to congestion.
Also, there is the ongoing necessity for precautions to control the spread of Covid-19. Vaccination programs in China and other important trading countries are progressing but establishing immunity will take time.
Your next question might be, "How soon is this going to end?" Well, until we see the recovery of all countries go well after the pandemic, there is a possibility of things going back to normal. Here are a few more FAQs about the high China shipping costs.
Will the China shipping costs continue to rise?
Yes. Shipping rates are projected to rise because of increased global demand but with limited increases in transportation capacity and the disruption caused by local lockdowns.
China shipping container lines may persist in managing new capacity even after the old ones arrive. This will keep the freight rates higher than before the pandemic.
The reasons for the shipping rate increase are:
1. The imbalance or disruption in commodities supply and demand since different countries are closing and opening at different periods.
2. Shipping companies are decreasing capacity on main routes because of a scarcity of empty containers
3. Few alternatives to ocean freight
4. Many ports are still congested, and delays are overwhelming
5. Shortage of workers in the ports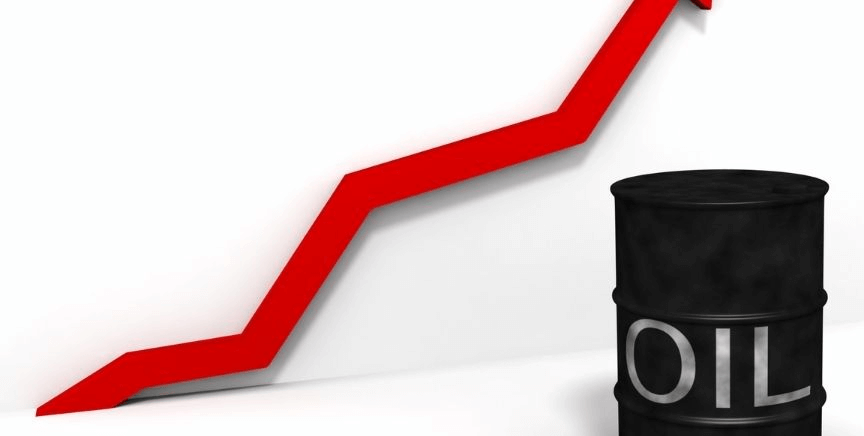 Why is shipping so expensive from China now?
The China cargo ships have been loaded in ports for a long time. There was a scarcity of shipping containers in effect. The other ports get overburdened with cargo ships that linger for an extended period.
China cannot move all of its ships due to stuck containers in various locations, mainly in the United States and Europe, because the containers have not returned on time. Container expenses from China are difficult to bear for companies that rely on sea freight.
How much have shipping costs from China increased?
According to CBBC, the shipping cost between China and the United Kingdom in 2021 jumped by more than 350 percent, putting a strain on businesses that rely on moving goods and manufactured parts between the two markets.
As per CNBC, shipping rates from China to the United States have hit record highs of more than $20,000 per 40-foot container. Since August last year, the retailer orders placed ahead of the peak shopping season in the United States and burdened global supply systems.
Per Freightos' data, the cost from China to the west coast of the United States is just under $20,000, while the cost from China to Europe is nearly $14,000.
How much should shipping cost from China in 2022?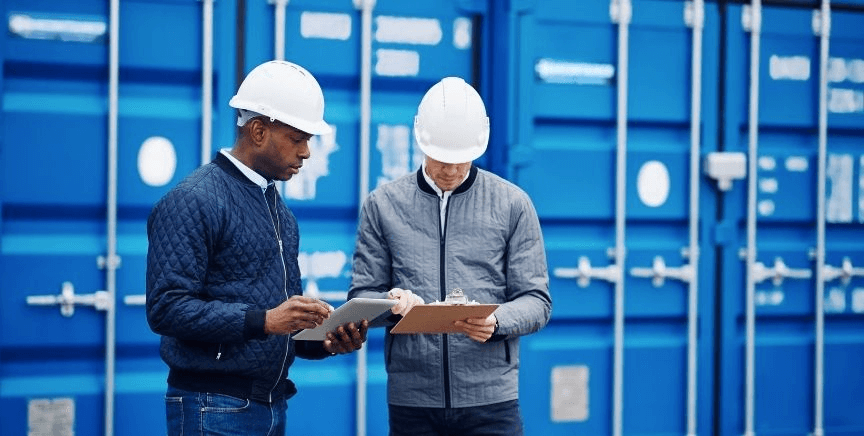 There is no clear forecast if China's shipping cost will lower even in the last quarter of 2022. Instead, the freight price will remain elevated. Depending on the shifting expenses and consumer behavior, there is no definite time when the shipping freight rates will return like 2019.
Experts say that because of market instability, elevated freight prices are likely to persist for the rest of the year. Until the current problems in the shipping line industry have been resolved, the shipping price will continue to soar high this 2022.