Toys Manufacturers in China-The ultimate Guide in 2022
This guide will show you exactly how to get toy manufacturers in China.
Including:
Why should you get toy manufacturers in China?
How to get the best China toy factory
What kind of toys you can get in China
Lots more
So if you want to expand your toy business, this guide is for you.
Let's get started.
Chapter 1 # Toys Manufacturers in China Basics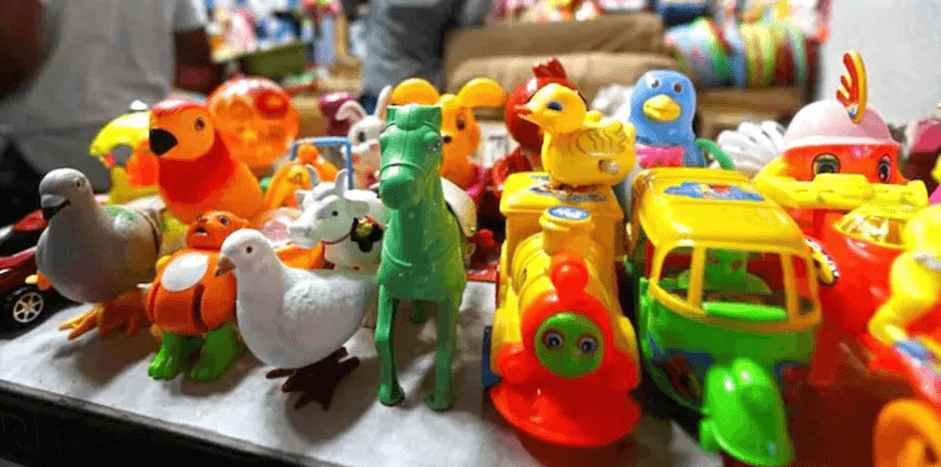 1.1)What are toys manufacturers in China?
Toys manufacturing in China is a big business in the world.
According to data from the US Commerce Office, 9 out of every 11 toys sold in the US. Are now made abroad. And most of these imports are from China.
The largest and most famous toy company in the US., like LEGO and Mattel, import their toys from China. Even some made-in-America use parts come from China.
In a word, toy made in China is a big part of the toys market. Finding a toys producer and doing toy business with him is the main point here.
1.2) Why are toys manufacturers in China important?
China accounts for nearly 75 percent of the 30 billion dollars global toy market.
According to HKTDC Research, most toys made in China to export are made by OEMs from China. That means a large number of the biggest toy brands in the world somehow rely on China for their toys.
1.3)How can you do better toys manufacturers in China?
It is not so tough to have a better starting for your toy business. First, it is paramount to make sure that you are considering everything.
The process would be complex. But it can be easy to go through if you can put everything down to earth.
Follow this article and plan to do toys producers in China and buy toys made in China.
Chapter 2# Questions to ask the China toy factory at the beginning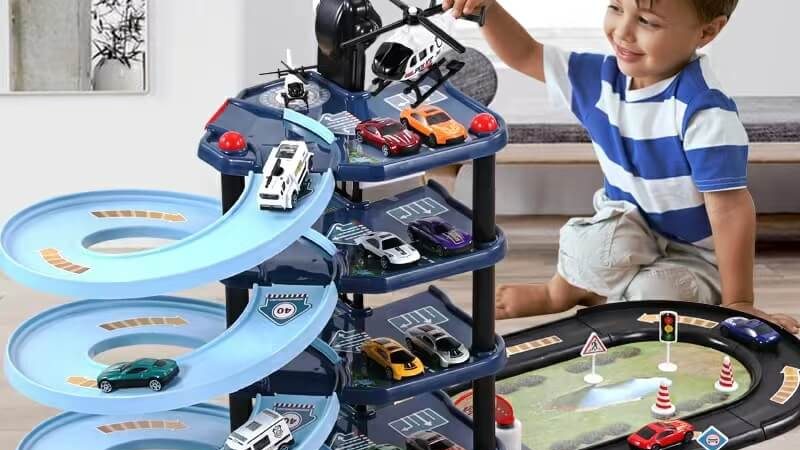 1) What kind of toys are you making?
Here is the initial question we are going to discuss.
Think about what stuff you want to make.
It is useless if you just search on Google with a vague tag, like kid toy producers in China. What you get would be thousands of responses, and most of them are useless for you.
To make your proposal feasible, you need to know much more details than that.
China can make many kinds of toys. So, only by ascertaining what kind of toys you want to make can you look for your most suitable producer.
There are various kinds of toys, like wooden toys, plastic toys, electrical toys, and some others. Choose one or some and find producers who can know about you and produce toys for you.
2) What is your wholesale volume?
After having the basic knowledge about the kinds of toys, you need to know your order quantity. Be clear about how many toys you want to make and what is the toy factory's MOQ.
The wholesale volume at the same time determines the size of the China toy factory.
3) What is your price point?
You should set the price point that you could accept. According to their MOQ and your order quantity, you can determine the price of your order and choose your China toy factory.
How much does each item value for sale? You can have a brief idea and think about how much it should be.
Getting clear of all these things can give you a clear thought of starting your toy business.
4) Your Country Standards
Another thing you need to work out is the standards of your own country.
The priority is to avoid having all your items been held at customs. You need to check with the China toy factory before anything gets ready.
Following are some offices that put these national toys rules. Four among those are:
Most toy manufacturers in China do not aware of these rules of other countries. They mainly produce toys for the China market. What's more, rules for every type of part are different there.
Another problem is that the material could come from different toy manufacturers in China. And there could be many of them.
The fact is that the China toy factories won't help you check with every single supplier. So, for being OK with these problems, you need to confirm by yourself if they comply with your country's rules.
Know more details about the above groups. See whether your producer complies with your demand. The best way to do this is using two largest toy manufacturer
One for the material.
And one for the toys company in China.
It seems like a huge mission to do, but you are relieving yourself from weariness in the long run.
Chapter 3# Find a toy manufacturer in China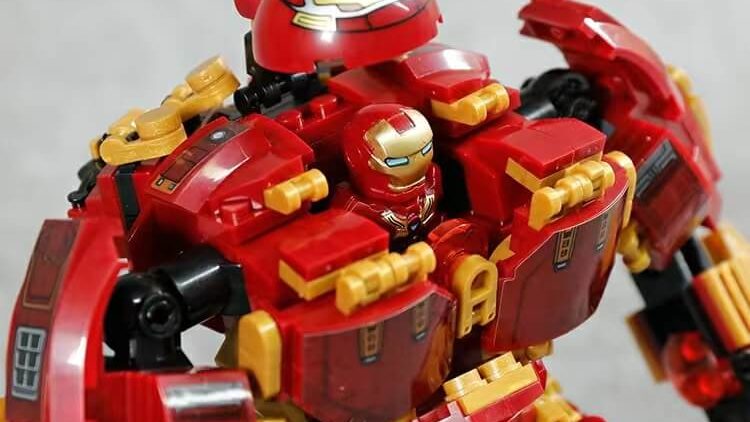 You need to know some info about where to find your producer.
1) Toys exhibition in China
You can come to join in different trade fairs in China or other countries. And you will find it easy to approach many toy factories in the fairs.
Toys exhibition in China 2021:
Tips for attending fairs:
You can talk with some of your target Chinese toy producers before visiting these expos. Try to hold a meeting with them in advance. In most cases, the toy producer would like to spare more time to discuss with you.
2) Online B2B Marketplace in China
In addition to attending toy fairs, you can also find toy producers in China online. Following are some Chinese B2B websites that the Chinese toys producers and dealers always use:
You can log on to these B2B websites and contact some toys producers or dealers for details.
Tips: Writing emails concise and well-organized.
Remember not to write emails too short or too long for the first time. Many China toys suppliers would ignore some that look like spam.
3) Sourcing companies
If you can't do the toy supply procedure smoothly, you can have some sourcing companies in China help you.
In most cases, sourcing companies are experts in identifying qualified producers. Accounting on them can save your time in sourcing and help get a better price. And find the best Chinese toy manufacturers for you.
The best sourcing companies you can cooperate with: JustChinait
4) LinkedIn
Many Chinese wholesalers, suppliers, and producers open their company files or personal info on LinkedIn. You can meet some proper Chinese toy producers or suppliers on LinkedIn as well.
LinkedIn might be a great website for you to do your initial searches.
5) Search on Google to find a best toy manufacturing ltd
There are many search terms to the info you want to get on google:
#1 "keywords" + manufacturer+China
#2 "keywords" + wholesale+manufacturer+China
#3 "keywords" + factory+China
#4 "keywords" + factory+wholesale+China
Chapter 4# Choose the best toy manufacturer in China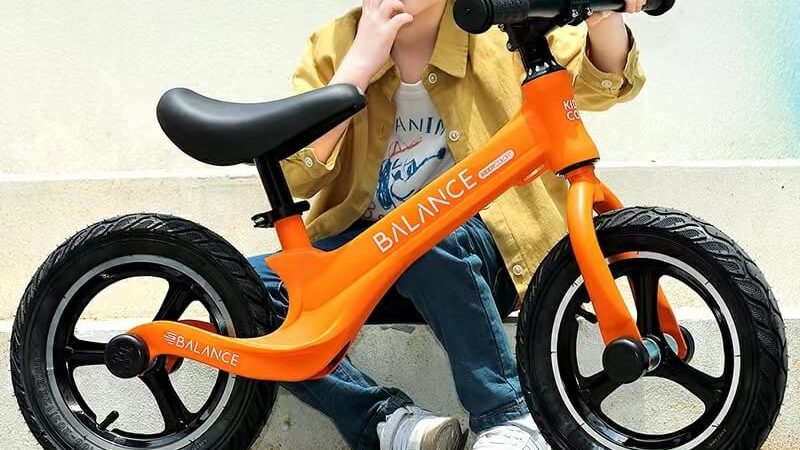 1) Identify the Best Toy Manufacturing ltd, Wholesaler and Sourcing Company
It is much the difference between all three.
A best toy manufacturer in China is the very start of the production procedure. You may not need it.
A wholesaler is a part who China toys suppliers to you with the toy you need. Wholesalers don't have the annoying MOQ which the factories always adhere to.
A sourcing company would help you save a lot of time, money, and trouble. They can find the right toy China toys supplier for you in a short time.
After you have a clear answer to this question, please begin to choose your toy manufacturer in China.
2) Identify the wholesale China toys supplier
By browsing the company page on Alibaba or Global Source, you can get a brief detail of a supplier. Generally, you can know about their business role by checking their business license.
Which just Likes: see-through its business license and find it a wooden toys producer focusing on exporting.
Sometimes you can't find words like "production", "producing",  or a specific production procedure in the supplier's scope of business. Most of these companies belong to traders.
Such vendors also have a long list of product categories in their scope of business.
3) Choose the wholesale toys manufacturer in China that provides test reports
There are usually many pieces of evidence or test reports when exporting toys to the USA, EU, Australia, and some other countries.
So you should find the one to provide you with overall certificates or testing reports, such as SGS  and SST test reports, etc.
4) Choose the toys manufacturer in China that has a testable manufacturing system
Many professional producing factories are equipped with producing systems of high levels, such as ISO 9001:2008.
Generally, the product from toy manufacturers in China who take ISO 9001:2008 must be more qualified than some others.
Chapter 5# Interview your toy manufacturer in China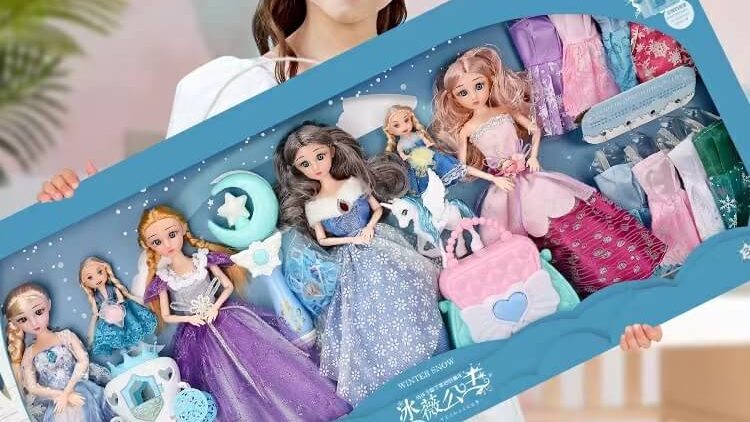 1) Toy Manufacturer in China Questions
Following is a list of key messages to ask when you interview the shortlist of producers
What kinds of toys you are producing
Please supply the names of some companies and brands you have cooperated with in the past
What is your MOQ
Your average prices (This can give you a rough idea when figuring price points
The equipment used to produce
The source of the resource and whether the items complying with my demands
Sales-services and after-sale services (Think of patterns, samples, material sourcing, and packaging)
Your finance terms (Some companies offer credit)
Whether being malleable (You might initially order 500 pcs, but later turn it to 2000 – can they handle this?)
2) Visit factories and verify their certifications as well as the information they've given you
After getting all the above answers, go to China yourself to check and determine the connection.
Coming to China will have not only a long-term value but also the right decision. So, don't care so much for the high cost in both money and time.
If you don't have time to do so, seeking a sourcing company to do so is also helpful. It can help you from the beginning of finding producers and after setting down your basic info.
3) Show Respect
Although you are the customer and give business to the producer, they still deserve your respect.
Do NOT talk to them as if you are the only one for them.
Instead, make them feel that you would be a much-valued customer and look forward to the long-run business relationship with them.
Cultural differences will lead to challenges to exchange. So, you need to know more about Chinese culture and factory operations.
4) Are They Responsive?
That means that you have to find out at once whether they are serious with you.
Do they respond to emails in a timely popular trend?
Whether or not they sound keen when talking to you on the phone or in video calls?
You can calculate how serious they are with you by checking these simple things.
Chapter 6# You Find Your Perfect Toy Manufacturer in China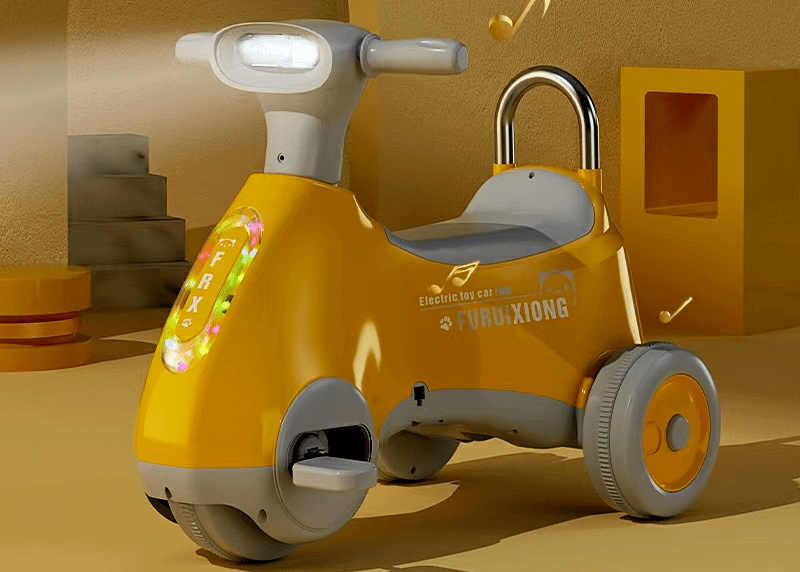 Now, you have found your perfect toy manufacturer in China, or your shortlist is down to 3 or 4.
You still can't start making this deal with them.
It is crucial to know if they can produce your designs to the standard you want – and your country demands.
The following list can tell you how to do next:
sending designs
making samples
checking schedules
negotiation terms
signing the sales contract
1) Send Designs
You can send your producer all your toy drawings and designs you have.
Give them a tech sheet if you have one. And also the material samples and all of the research you have done for your collection.
Generally, the producer should respond to you quickly and notify you if they can make your items.
2) Make Samples
Next, you should let them make samples.
Samples show you what your designed product will look like after being the real one. It also can give you a general idea of whether to make it with this producer.
Besides, you can figure out how much the product will cost you after having seen the samples. And then, Cut the List of Your Producers.
Surprisingly, many producers lose at this step. About 40% of suppliers fail to meet the quality demand.
This is when you remove one last China toys supplier who cannot reach your demands.
Ideally, you should have around 3 or 4 suppliers make samples in the meantime.
It is costly, but remember it will save you time in the future.
3) Check Schedules
Three or four weeks later your samples will be sent back. Now you can inspect all of them.
Then you should check the factory's schedule.
Like whether they can hold you and your order? Or whether they've got a huge order to do ahead of yours?
Verify their schedule and make sure they can let you queue up.
4) Negotiate Terms
You feel satisfied with your samples. And the toy manufacturer in China can handle your order.
Now you two should exchange the terms.
You may have no bargaining strength for this being your first order. But a few times later, you can get better terms when you increase your production line.
If you feel the final offer is not so good, you can find the JustChinait team to help you. As the China Professional Toys Sourcing Company, they have dealt with toy exporting for more than 5 years.
5) Sign the Sales Contract
Then come here – the most important thing – sign a contract!
This will help both of you prevent any disputes and make things done.
Put everything in the contract, like put everything on the table. Be aware of you having detailed the specs of your product and compliance rules – or the order is null.
Chapter 7# 5 Best Toy Manufacturers in China Recommended
Discussed below are the top Chinese toy manufacturers recommended for you:
1) Dongguan Brothersbox Industrial Co., Ltd.
This company was founded in 1997 and had a workforce of over 280 people. It is a toy producer and exporter that has been ISO 9001:2015, ISO 4001, BSCI, and FSC certified.
Main Products and Markets
They export mainly to North America, Western Europe, Oceania, and some other countries.
Its main products include Gift Boxes, Paper Bags, Memory Books.
2) Shantou Risetoys Co.,ltd.
This firm was set up in 2017 and had bases in Chenghai District, Shantou City. It is well-known for being a "Toy City". They wholesale toys with certifications of OEM, ODM, and some gift products.
Main Products and Markets
They claim to be an eco-friendly producer and exporter. They do things like TOYS, MINI FAN, WATER GUN, and so on.
Their chief markets include Eastern Asia, Domestic Market, and Southeast Asia.
3) Yixing Great Plastics Product Co., Ltd.
This firm was founded in 2002. They have been certified by ISO 9001:2000 in 2005, BSCI audit in 2008 and 2011, and GSV audit in 2010.
Main Products and Markets
This company is a producer and an exporter of plastic and rubber toys and mainly balls.
North America and Western Europe are their main markets. Target, Aldi, Lidl, and Disney are some of their well-known global clients.
4) Hangzhou Times Industrial Co., Ltd.
This company, set up in 2006, is based in Zhejiang, Mainland China. CE standards testing of their products has already been passed.
Main Products and Markets
This firm is a toys producer. It mainly produces magnetic toys designed for education and learning.
They mainly export to North America and Australia.
5) Dongguang Yuankang Plush Toys Co., Ltd.
This one is an OEM and ODM toy producer and exporter that was ISO 9001:2008 audit certified. It claims to produce customized products within seven days based on precise client demands.
It had its 5000 sqm factory built in Dongguan, Guangdong, Mainland China. They reported being able to handle around one million products every month. 
Main Products and Markets
The company produces a wide range of plush products and other types of toys. Wooden and Aluminium loft ladder, and so on are all their main products.
North America and Europe are their main markets. Walt Disney, Coca-Cola, and McDonald's are their stable clients.
Now It's Your Turn
I hope you enjoyed our guide about toys manufacturer in China.
We are curious:
Which of the tips from this guide are you going to try first?
Is there any doubt about getting toys manufacturer in China?
Please free let us know by leaving a quick comment, we would be happy to answer it.