Top 10 Chinese Wholesale Websites
This blog will introduce the 10 most popular Chinese wholesale websites for sourcing from China.
Alibaba, Global Sources, and Made in China, I believe you have all used or heard of these 3 Chinese wholesale websites, which have a sure history and popularity in the sourcing industry. And what about others? Here let's check it out.
I will introduce different well-known Chinese wholesale websites their respective advantageous products, units of measurement, platform communication methods, rates, etc.
1. Alibaba
---
Alibaba is a Chinese wholesale website that almost every buyer will use.
Alibaba, which was founded in 1999, set the standard for business-to-business websites and was the first to adopt a free model, charging for suppliers after they flooded in.
At present, Alibaba's registered China wholesale vendors have reached more than 8 million, covering more than 220 countries and regions around the world. In a short period of time, it is difficult for rivals to catch up and defeat Alibaba, and it is well-deserving of the China wholesale website No1.
In order to improve the China wholesale vendors member, that is, the seller's promotion effect, Alibaba also and the global 1000 strong, China's top 500 industries influential big company cooperation through the Alibaba platform to purchase, and guide, screening, member of Chinese wholesale suppliers to participate in online purchasing activities (sometimes there will be a special line big buyers of procurement, but the China wholesale supplier requirements are very high,
Few firms are allowed to attend).
In comparison, Alibaba's seller resources are the most abundant in China wholesale websites.
Features of Alibaba:
1)Advantage products of China wholesale website
The goods range from small household items to manufacturing equipment. At the earliest, Alibaba's goods were service goods, which were hotel information. However, with the slow development, Alibaba has now become the largest online trade market, with a wide range of goods ranging from household items to production equipment. There are 42 secondary product categories, covering almost all products.
2)MOQ
Ready to ship goods: no MOQOEM order: 500 – 3000 units.
Alibaba has two segments for retail and OEM/ODM orders.
Ready to ship goods(i.e., retail products) have no MOQ.
For OEM and ODM orders, the overall MOQ range is from 500 to 2000 pieces. The MOQ will be affected by many factors, you can refer to another article: How to lower the MOQ of China wholesale Suppliers? (Tactics). Instead of looking for the cheapest price, you must know the balance between price and quantity.
3)Communication
Online messaging, but mainly via email communication. You can also ask Skype or WeChat for better communication. Communication in Alibaba is very convenient. You just need to click Chat Now to start chatting with China wholesale vendors. Alibaba has its own chat platform: Trade Manager, where you can communicate with suppliers at any time. You can also contact them via email, phone, WeChat, etc. However, I still recommend that you communicate with the supplier via email.
4)Charge standard for China wholesale supplier
Gold supplier 29800 CNY/year. Verified supplier 80000 CNY /year
The cost for suppliers mainly consists of annual fees + advertising. There are two types of annual membership:
Basic member (gold supplier), 29,800 CNY/year
Senior member (verified supplier) 80,000 CNY/year
5)China wholesale supplier Type
Manufacturer and trading company.
Gold Supplier and Verified Supplier are divided into two types of stores. The total number of suppliers is more than one million, and the number of buyers is more than 70 million.
6)Gold China wholesale supplier:
Entry conditions: need to have the mainland Bureau of Industry and Commerce registered to do the entity products of the enterprise (production and trade can be, without import and export rights), charge for processing. Service enterprises such as logistics, testing and certification, and management services are temporarily not allowed to join, and offshore companies and individuals are also not allowed to join.
Information to be provided: the main need to provide the mainland business license, tax registration certificate, office space certificate, legal person identity certificate, etc., there is no requirement for import and export rights.
7)Verified China wholesale supplier:
As a senior member of Alibaba, verified supplier enjoys better traffic than ordinary members and has the opportunity to obtain more qualified buyers. At the same time, the verified supplier has the certification video and factory inspection report provided by well-known European certification companies including SGS, and endorsed by Alibaba.
However, gold suppliers and verified suppliers are not the criteria for evaluating suppliers. As is known to all, Verified Supplier's verification information is also not true and is only slightly higher than Gold Supplier's charges. In general, most of the suppliers on Alibaba are trading companies. Don't know how to screen Alibaba suppliers? Check out this blog post: How to select Alibaba suppliers? (7 Key Points)
2. Global Sources
---

Global Source is a true pioneer in the China wholesale website. Global Sources Limited, established under the laws of Hong Kong in 1970, is a leading B2B media company. The China wholesale website is committed to promoting foreign trade in the greater China region. The core business of the company is to promote the export Trade of Asian countries through a series of English language media, including global source websites, print, and electronic magazines, purchasing information reports, "buyer's fair", VirtualExpo, Trade Show, and so on.
On the one hand, it provides purchasing information for global buyers, on the other hand, it provides integrated marketing services for China wholesale suppliers.
Once Alibaba's most powerful competitor, but now the global resources network has basically been overtaken by other Chinese wholesale websites, with fewer suppliers. At present, Global Resources Network is still mainly relying on offline exhibitions, magazines, CD promotion. The most advantageous industries are electronic and gift categories.
Its positioning is in the Chinese wholesale website field in the middle and high-end customers. The annual service fee is relatively expensive, the cheapest is 38,800 CNY per year, and the most expensive six-star members reach 600,000 CNY per year.
Features of Global Sources
1)Advantage products of China wholesale website
Consumer goods, electronic components. There are also more than 40 product categories, but the product categories are not as rich as Alibaba. In the industry positioning professional strong, focus on the development of consumer goods, electronic components industry.
2)MOQ
Usually more than 500 units. Global Sources focus on the development of electronic products, so MOQ is higher than consumer goods. Moreover, Global Sources has higher requirements on suppliers, which will also lead to higher requirements on MOQ from suppliers. Usually more than 500 pieces, more suitable for a little experience of the buyer.
3)Communication
Manufacturer and trading company. You can use online chat to keep in touch with suppliers or send inquiries. If you want to send more important details to the China wholesale website, I recommend you use Inquiry Now, China wholesale vendors usually respond within 24 hours.
4)Charge standard for supplier
star members 40888 CNY
stars members 7700 CNY/ month x 12 months
stars members 12900 CNY/ month ×12 months
stars members 20000 CNY/ month ×12 months
stars members 30500 CNY/ month ×12 months
stars members 48900 CNY/ month ×12 months
The operation mode of global resources is to sell the exhibition, magazine, and website in a package. If the magazine is calculated as 10,000 CNY per term, the annual cost = 10,000 CNY ×12 = 120,000 CNY, plus the cost of the exhibition is roughly around 150,000 CNY, the threshold is very high, which is difficult for small enterprises to bear. The high threshold of global resource membership brings the guarantee of supplier strength.
5)China wholesale supplier Type
Via email or chat online.
China wholesale suppliers have a total of six stars, the corresponding charge standard is not the same.
China wholesale vendors are usually factories and large and medium-sized trading companies.
Small trading companies typically do not invest as much in global sources because they charge higher fees.
3. Made in China

Made in China was established in 1998 and is headquartered in Nanjing, Jiangsu province. The profit model mainly includes membership fees, advertising and search engine ranking fees brought by providing value-added services, and certification fees such as enterprise reputation charged from certified suppliers. While Made in China is far less well known at home than Alibaba and Global sources, it has some influence among overseas buyers. The overseas promotion of Made in China is mainly carried out through Google and other search engines and overseas exhibitions.
The inquiries of overseas buyers in Made in China are one-to-one high-quality inquiries. A buyer can only send inquiries to suppliers after clicking to see the specific product information of suppliers. Therefore, the quality of inquiries is high and the turnover rate is obviously higher than that of other similar platforms.
Made in China is the only large Chinese wholesale website with the sole mission of promoting Chinese products, and it only accepts relevant product information from Chinese wholesale suppliers.
Features of Made in China
1)Advantage products of China wholesale website
Large machinery. In clothing, handicrafts, vehicles, machinery, and other industries. The key industries are heavy industrial large machinery.
2)MOQ
For the high price of large machinery, the minimum order quantity may be several. For other products, the minimum order quantity is usually in the hundreds. Heavy industry is large machinery, so the unit price of the product is higher. For the high price of large machinery, the minimum order quantity may be several. For other products, the minimum order quantity is usually in the hundreds. You can also get samples at the beginning, but samples are much more expensive than large orders.
3)Communication
Contact now, chat with supplier, and customize request. On a China wholesale website page, there are 3 main ways to communicate. Contact now, chat with supplier, and customize request. If you chat with any supplier online, it's quicker. Customized Request is a way to enter your customized requirements directly to the supplier, suitable for buyers whose purchasing needs are well defined.
4)Charge standard for China wholesale supplier
More manufacturers and fewer trading companies.
Fees are cheaper than Alibaba, but the number of China wholesale vendors is far less than Alibaba.
The key products are large machinery, so the majority of manufacturers. But for other common products, because membership is cheap, there are also trading companies.
4. DHgate
---

The name of Dhgate was carried out by the Chinese city Dunhuang. It was a stop to connect east and west during Silk Road. And this name aims to trade globally through the internet. DHgate is one of the leading Chinese wholesale websites and has been operating for over a decade. The china wholesale online website deals in all kinds of products, ranging from electronics to hair styling. If you are looking for the best e-commerce website from China, it will be a good idea to mark DHgate on your list.
Features of DHgate
1)Advantage products of China wholesale website
3C electronics, sports & outdoors, health & beauty are popular items in Dhgate.
2)MOQ
You can order one or in bulk, with free shipping for five pieces at one time.
3)Communication
Switch for 10 languages. 24 hours online chat for 7 days.
4)China wholesale supplier Type
There are around 2.2 million sellers in the world. And small to medium-sized enterprises are mostly members here.
5. Chinabrands
---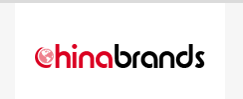 Chinabrands is owned by Global Resources. It is also on the list of the top dropshipping and distribution websites. There are kinds of products covered in Chinabrands. Also, they go a long way to ensure their buyers get quality items from here.
The company is located in China. They built an in-house team to crosscheck the items before they are delivered to the buyer. Also, they have long-term cooperation with many logistics like DHL and EMS.
Features of Chinabrands
1)Advantage products of China wholesale website
Mainly on 3C Electronics, fashion, outdoor equip, and houseware. They aim to build a global distribution of E-commerce.
2)MOQ
You are required at least one order for most things. And, of course, you can buy them in bulk if there is enough stock.
3)Communication
You can easily switch 20 languages to scan the page, but there is no online chat box for you to talk at once. You can submit your questions anyway.
4)China wholesale supplier Type
Trading companies and factories.
6. 1688
---

1688, opened in 1999, also a Chinese wholesale website. Here you can find factories, wholesalers, and trading companies, for any industry.
A lot of people feel confused about 1688 and Alibaba. They are both owned by Alibaba Group, but not the same.
1688 is only for domestic trade. While another one aims at export business.
More and more China wholesale suppliers enter in both these two. It's wise to develop business all around the world.
You can get the whole production line in 1688, with each part can get you the thing you want. Not only this, some sellers make their money by dropshipping on 1688 and then re-sale them on other Chinese wholesale websites.
Features of 1688
1)Advantage products of China wholesale website
1688 has covered 14 industry categories. They target raw materials, food & beverage, clothing, and housewares. If you need to source certain materials and components, you can choose 1688.
2)MOQ
Mostly you need to buy at least 2 pieces of whatever you want. But only 1 piece for some big items, like a bike or heavy equip.
3)Communication
There is no English support for your search. If you want to contact 1688 sellers, you must be good at mandarin, or you'd better ask an agent to help you.
4)China wholesale supplier Type
They are factories, wholesalers, and trading companies.
7. AliExpress
---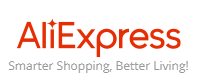 Opened in April 2010. AliExpress is one of the world's largest E-commerce for B2C and B2B. Websites similar to Alibaba, AliExpress is based in Hangzhou, China. It's another branch of Alibaba Group. While Alibaba aims at large bulk orders, AliExpress is more at small ones. AliExpress follows a tiered pricing structure. That means the more you order, the lower price you get.  
Features of AliExpress
1)Advantage products of China wholesale website
You will find Women Fashion on the top side here. Also, cell phones & electronics, home & garden, toys & sports will always be hot items.
2)MOQ
Normally, you only need to buy at least one piece.
3)Communication
Unlike 1688, you don't need to worry about chatting. Live customer support for 24 hours and 7 days. Just click the chat icon to start.
4)China wholesale supplier Type
Unlike the large model suppliers in Alibaba.com, Aliexpress focus on small and medium-sized retailers and wholesalers.
8. Light in the Box
---

As an online B to C in China(China wholesale website), Light in the Box was founded in 2007. It used to lead China's cross-border E-commerce. They have been listed on NYSE 2013. "One World One Market" is LightIn's slogan to provide a global supply chain based on the internet. It covers 14 items, nearly 60,000 kinds of products included.
Features of Light in the Box
1)Advantage products of China wholesale website
LightIn is popular for fashion and wedding clothing, also complete 3C products, home decor, and so on. However, the most profits come from the low cost of industry things.
2)MOQ
At least one piece, you can get free shipping for USD 80 paid at a time.
3)Communication
More than 20 language options support to help you. But it looks not so direct to chat with your seller. Here you can find customer service when you have issues with your order.
4)China wholesale supplier Type
It provides small and medium-sized retailers around the world with an internet-based supply chain.
9. Yiwugo
---

Opened in Zhejiang province in 2012, China. The world-leading online platform for small commodities. It aims to level up the traditional market and provide service for global buyers.
More than 70,000 online shops and offline shops are one-to-one bindings on Yiwugo. They want to provide credible and traceable trade for buyers and sellers.
There are more than 2,600,000 products on Yiwugo, and you can check the 3D offline stores on their home page. I have to say that this is a very good China wholesale website. Also, they have worked with partners in the Southeast Asia region to provide a series of services for overseas buyers.
Features of Yiwugo
1)Advantage products of China wholesale website
For the top 3 hot items, you can find homeware, toys, and fashion things.
2)MOQ
Not so clear about min. order, you can buy for 1 or in bulk. But most people come to these Chinese wholesale websites to get a large order, they want a much lower bulk price after all.
3)Communication
Unlike others, here you can get an obvious mobile number list of sellers, which looks so direct to contact. And all bulk price shown here is not a final one, they note the "to be negotiated" sign to propel you for further talk.
4)China wholesale supplier Type
There are kinds of suppliers, including large, small, and medium-sized enterprises.
10. HKTDC
---

Hong Kong Trade Development Council, founded in 1966. It's a Chinese wholesale website based in Hong Kong to link retailers to wholesalers throughout the world. With 50 offices globally, including 13 in Mainland China, HKTDC propels itself as a two-way global investment and business hub.
HKTDC organizes lots of events offline. International exhibitions, forums, and business groups are all the way to create business chances for companies Suppliers in HKTDC have been verified for licenses, product quality, factory details, and product videos.
Features of HKTDC
1)Advantage products of China wholesale website
They have leading-edge electronic products. Fashion, food & beverage are also their hot collections.
2)MOQ
This China wholesale website aims at large orders. But for some things, you still can order for 1 piece. This depends on what you buy.
3)Communication
The way to contact sellers is by e-mail. Input your email address and your questions, they will respond within 24 hours. But some are not mentioned.
4)China wholesale supplier Type
They focus on small and medium-sized companies. There are 3 supplier types shown on the page:
Verified Supplier
HKDTC Exhibitor
Featured Supplier
Most of them are manufacturers and export agents.
11. Just China it
---

We began our business of sourcing from and dealing with factories daily in 2010. Currently, we've delivered over 52,233 China sourcing and China shipping cases. We are one of the very best China wholesale websites. And We've driven $29,793,618 profit growth for our customers, each with great review. Our passion is making business smooth and profitable for our clients. And we still keep our leadership role in data-enabled made in China solutions. We have rich experience and we are confident to come up with the best service of China wholesale website for our customers and become your best China wholesale agent.
1)Here are what China wholesale website can do for you:
China Sourcing agent.
China Wholesale.
China Warehouse.
China Shipping.
Price Comparison.
2)With professional services, China wholesale website can bring you:
Profit Increasing.
Cheaper Price.
Time-saving and High work efficiency.
If you want to develop your export business without any clue. If you feel bored doing so many tedious working processes. Or if you are ready to speak with an importing expert, please give us a call or e-mail at: [email protected]