Product Sourcing for Amazon Sellers
Today we are going to talk about product sourcing for Amazon sellers.
Including:
Sourcing basic for amazon.
Find the best-selling items.
Factors to consider.
Lots more.
Let's get started.
Chapter 1: Product Sourcing for Amazon Sellers Basics
True enough, one can buy products in different niches or categories from an Amazon seller. These can be anything from clothes, apparel, textile, beauty products, electronics, etc. Customers also look for various home, health, and fitness products, so sellers source these saleable products to sell in their stores.
If you are an Amazon seller and struggling to source products to sell in your store, this is the best article for you to read. We will help you know how and where to source products for you to grow your sales.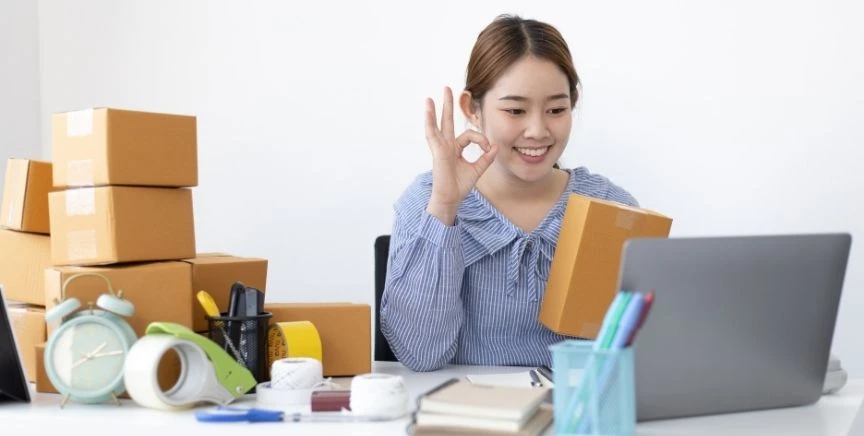 What is Product Sourcing for Amazon Sellers?
Amazon Product Sourcing is the system or process of obtaining good quality products to sell on Amazon from reliable and recognized suppliers at reasonable rates. When they source a product to sell, they ensure that it will be fast-moving. It should be in demand, sells fast, and can replenish the stocks quickly.
Because not every seller creates their own goods, it is necessary to obtain goods from a reputable and well-known source. A manufacturer, distributor, or drop shipping company is usually the supplier. But the problem is, some sellers do not know how to source!
Why is Product Sourcing for Amazon Sellers Important?
Product Sourcing is essential for a couple of reasons. An Amazon seller has a lot of competitors, and one way to compete is to have a reliable source of products that have good quality and low prices.
Amazon's marketplace is quite competitive. Sometimes, inventory may sit in the warehouse for a long time. High-profit margins can shield vendors from lost sales. Product sourcing helps in finding the most profitable product to sell on Amazon.
Your  Amazon FBA business may not grow big if your product sourcing is not consistent with quality. As an Amazon seller, you should improve your supplier's connection. Your business partner is an essential factor in your online store.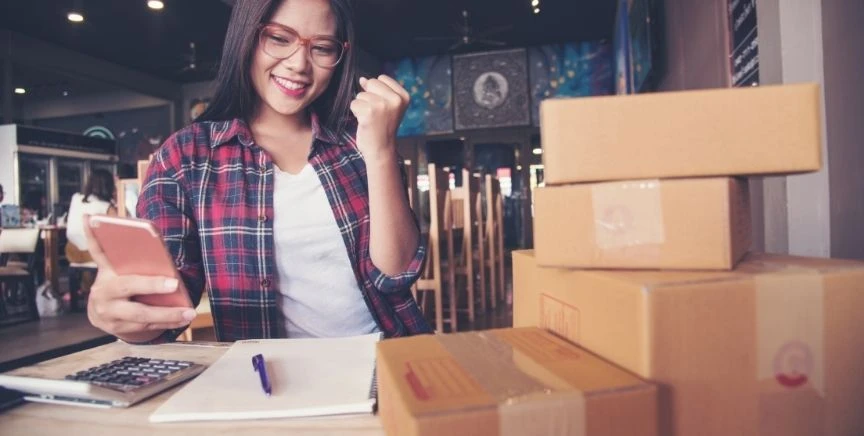 When sourcing, there are questions you need to consider about an amazon seller. Were their communications on time and helpful? Did shipments arrive on schedule, with the correct products and quantities? When the products arrived at the store, were they in good condition? Was the price quoted accurately?
As we go to the following chapters, you will learn more about the Amazon market place and how to do product sourcing efficiently.
What Products Sell Best on Amazon?
Customers search for the best things to buy on Amazon, such as those they use or consume daily. Some of the best Amazon products are featured in the Bestsellers section. It has all the trending products and high-selling items that customers continuously search for and buy.
According to Sellerapp, the following are the best selling products on Amazon: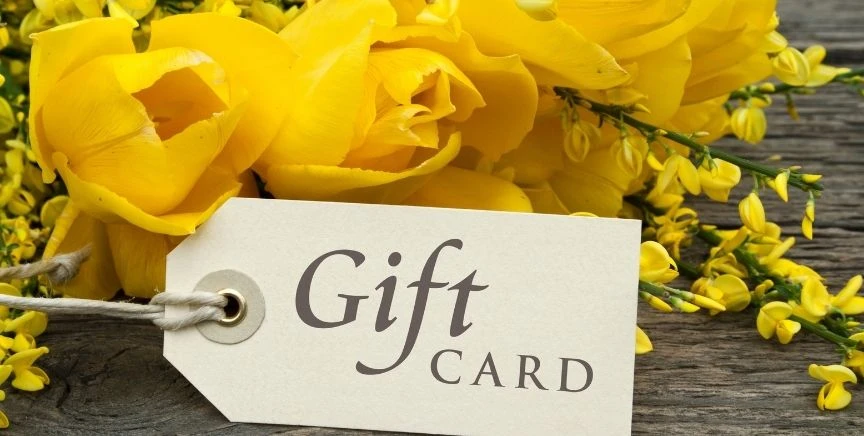 1. Amazon Gift Cards
2. Electronics like wireless speakers
3. Camera and Photography products
4. Video Gaming products like gaming mouse and controllers
5. Clothing, Shoes, and Jewelry
6. Books from the best-selling authors, podcasters, and life coaches
7. Beauty and Personal Care Products
8. Home and Kitchen needs
9. Pet Supplies
10. Sports and Outdoors products and equipment
So if you want to earn more and level up your selling on Amazon, you  need to look for the best products to sell on Amazon. There are different ways to know them, and we will discuss it in the following chapters.
Chapter 2: What are the Product Sources to Find Best Selling Items on Amazon
Where can you get the products you want to sell on Amazon?   If you are planning to open a seller account in Amazon, here are product sources you can check to decide what products you will sell.
Retail Arbitrage products – sell on amazon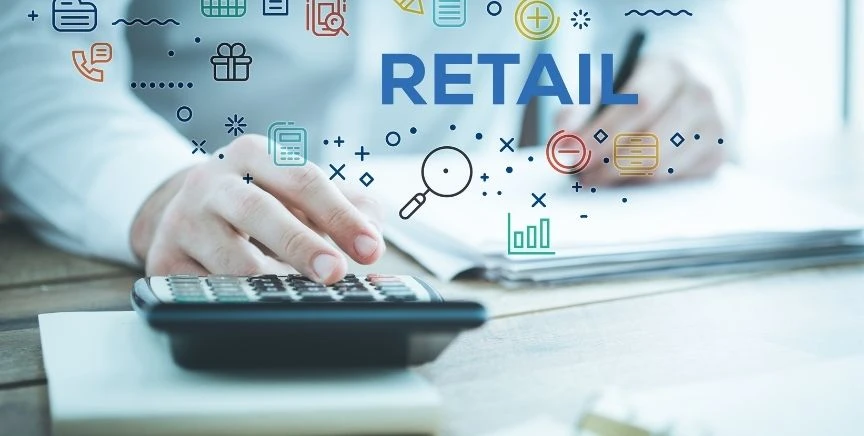 When you purchase highly-discounted items and reselling on Amazon for a profit is known as retail arbitrage. Retailers who use this approach frequently have relationships with overstock or bankrupt businesses, allowing them to receive first access to price-reduced goods.
When it comes to looking for discounted and clearance items in local stores and connecting them with hot sellers on Amazon, retail arbitrage sellers know how to do it well. There are practical and easy tools available to assist you in finding good discounts.
The retail arbitrage seller's secret weapon is Amazon pricing applications These mobile apps can let you quickly scan UPC codes and compare them to Amazon product listings.
A good example of this would be seeing a $5 product at Walmart, or Alibaba and then an Amazon seller will purchase it. Afterwards, they will be reselling on Amazon for $15- $20. Some sellers buy things they locate online or called as "online arbitrage,".  The process is similar: buy at low price and sell at high price.  
It's a practical choice, but it eats a lot of time. Many eCommerce shops prefer this strategy because it does not require a substantial initial investment. The best retail arbitrage items are those that are trending product from Amazon seller.
Print on demand products
POD or print-on-demand products are drop-ship items customized and made when a consumer places an order. As a POD seller, you only need to find a POD supplier that will source and stock all accessible supplies to printing and shipping items as they're ordered. The POD vendors handle it all.
Since dropshipping is very popular, this sourcing process became an easy method of finding nice things to sell on Amazon. At the same time, it provides an exciting opportunity to establish your own Amazon FBA business without the need for a big budget.
The POD sellers will be responsible for creating materials like attractive designs, catchy slogans, one-of-a-kind graphics, trendy quotes, etc. Then, they will promote and sell on Amazon.
For Print-on-demand product sourcing, you have to take care of the following:
1. Designs or artwork that may be printed on shirts, mugs, pillows, and other POD suppliers' products.
2. An Amazon-approved POD seller account
Handmade products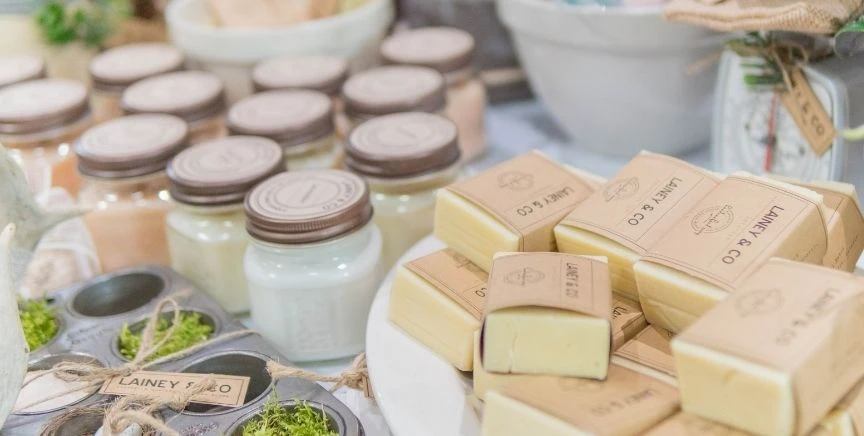 A handmade product is simply anything made and crafted using handwork or process. It shows the artistry and craftsmanship of the maker. It is also becoming popular as one of the best things to buy on Amazon.
You can find sell on Amazon wholesale handmade products by a wide range of sellers. It can be clothing, jewelry, paintings, or sculptures. Handmade items like wooden toys, scarves, pillows, hair accessories, and hats are among the top things to sell on Amazon.
The Amazon market place is full of similar products, so selling a handmade goods is unique. Unlike mass-produced items, each handcrafted item will often have slight variations, making it very attractive to buyers.
You can source the maker and buy from them directly if you want to sell handmade products. Etsy is a popular site to find handmade products! When you buy a handmade item, you can be sure that the maker is dedicated to their craft and creates each item with utmost care.
When you want to set up an Amazon FBA business, this is one product option you can sell and source. You'll get a high-quality and one-of-a-kind product from the supplier. Another good thing is you're helping to support the life and work of a handmade crafter.
You can post and sell up to 40 goods per month without paying for an Amazon Pro Seller account if you are approved to sell in Handmade. If you make more than 40 sales, you'll have to pay the $39.95 monthly Amazon Pro Seller account charge.
In any case, you must pay Amazon's per-sale seller fees,  around 15% of your item's selling price. You must also include other costs like fulfillment and shipping charges.
You can opt for an Amazon FBA business for stock storage, order packing, and delivery. This will allow you to focus on sourcing or producing the handmade products that you want to sell on Amazon.
Wholesale products
When selling with Amazon, the wholesale sourcing approach includes reselling goods produced by other companies. It is a systematic method for finding inexpensive products to sell on Amazon. Business people like entrepreneurs are trying to test the profitability of various product categories.
Wholesale marketplaces like Alibaba, Made-in-China, Global Sources, and other wholesale platforms make it simple to find products from wholesale Amazon sellers online. You can also identify wholesale merchants by attending trade exhibitions and buyers' markets in your local places.
However, more Amazon wholesale sellers prefer to outsource from Chinese manufacturers or wholesalers. You can find more trendy or popular things to buy on Amazon at wholesale prices when you buy from the Chinese marketplaces.
Once you find a reliable wholesale supplier, you can decide whether to have your stocks delivered to your preferred location or use the Amazon FBA business. The fulfillment and delivery tasks via Amazon are considered when you want a few jobs off your schedule or responsibility.
When you are buying wholesale products, there is an MOQ requirement. The more significant the quantity is the more discount and the lower price you can avail. So if you will think about profit, make sure you will still get one after you consider the seller Amazon fees, shipping and delivery.
When you want to buy in bulk for resale, it is best to search for the best things to sell on Amazon so that you can sell them quickly. For example, popular products on Amazon used to get the most significant sales. When you buy in large quantities, your stocks should sell out quickly too!
Direct source
Direct sourcing is still one of the most profitable ways when selling on Amazon. It means that you go directly to the factory to find Amazon products that you want to sell. You buy the products directly from the manufacturer.
The manufacturer is the one that supplies for all kinds of suppliers like the wholesalers, traders, and physical stores on online sellers stores. The advantage of direct sourcing is that items you can purchase for less per unit than wholesale prices.
Where can you find the direct sources? It can be from your local factories, or outsource it to direct Chinese factories. A sourcing agent or company can be your best option to find the best manufacturers that will not only supply products but will guarantee quality and partnership.
Direct-source factories can do custom goods if you want to establish your brand or would like to customize a few things on the product. They are willing to collaborate with you to build your made-to-order items. Custom items are one of the best things to buy on Amazon seller. This one is now called a private label, explained below.
Private Label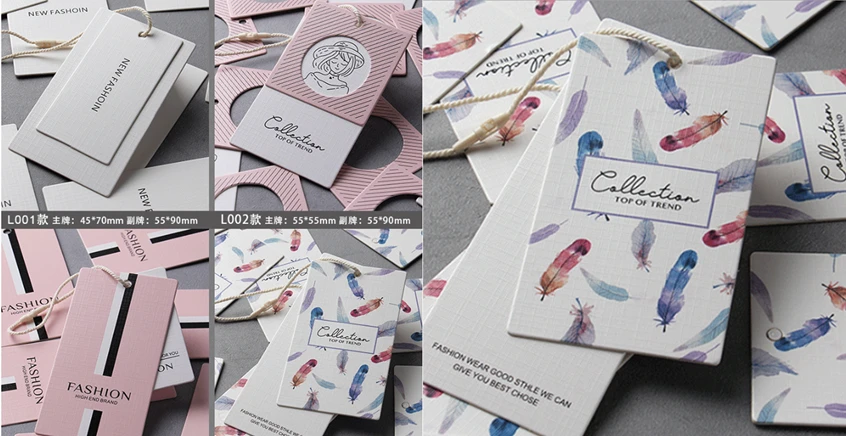 Private labeling or private label product is an alternative to direct sourcing. As an Amazon FBA seller and sells your own brand, you can still outsource your goods from suppliers who can customize the labels for you.
Goods are made by private label vendors, who then label, tag, or package them under your brand. These suppliers can be from your local community, or you can outsource them from Chinese manufacturers. Thousands of private label suppliers provide this service to any Amazon seller.
What best selling Amazon products fall under this category? Private label products are available in almost every product category. It can be anything from clothing, shoes, beauty products, cosmetics, kitchen utensils, pet supplies, home products, gourmet meals, etc.
Finding best finds on Amazon seller, like private label products, follows a similar pattern to finding wholesale and direct-source suppliers. Several manufacturers can offer a private label option. You can also search for private label sellers in a specific product category.
It is good to find a supplier that will not give you a very high requirement for orders. It will allow you to sell various items without spending or stocking too much. If your supplier has a good quality of product, you establish your brand the right way, and customers will keep buying from you.
Chapter 3:  Factors to Consider When Choosing the Best Product to Sell on Amazon
Whether you are a regular or an Amazon FBA seller, your goal is to make a profit with the best products to sell online. Best amazon buys are what customers keep looking for. They are fast-selling and in demand. When you choose to sell the best products on Amazon, you need to consider factors.
There are many things to buy on Amazon. But as a seller, the challenge is to look for products customers love when selling on Amazon. One more challenge is to get a supplier where they could get the product for a low price but with excellent quality.
When picking the best products to sell on Amazon FBA or your seller Amazon account, you need to put the following in mind:
Product Cost
Because there is a seller Amazon fee, you need to think about two product costs: the product cost when you buy the goods and the product cost when you sell on Amazon.
You cannot buy an item to sell that is too expensive because you will lose profit. At the same time, you cannot buy a cheap product that will compromise the quality and your brand.
If you have been an Amazon seller for a long time, you may have tried outsourcing your products or manufacturing your product. Your supplier's cost is crucial. Finding a reliable supplier should be your goal if outsourcing can make you save more and earn more.
Your product's cost should also be practical for your buyers. You cannot sell the product too high than your competitors' price. You cannot sell at a low price too or lose a profit.
Profit
You must look for the best product to sell on Amazon with a price that can give you 15-25% profit after deducting all costs. You need to get a supplier that can provide you with a good wholesale or direct factory price to make this happen.
Getting a profit higher than 25% is possible. You can buy a product for a low price, and good quality will sell fast. You can choose to outsource your products from China's direct suppliers.
The Amazon market place is very competitive. So it is vital to sell things at a reasonable price so your customers will stay and you'll get a continuous flow of sales.
Shipping Options and Flexibility
The shipping fee is a significant factor when you are selling on Amazon. These days, when you are outsourcing, the cost of shipping is high. Even if you get your products from your local suppliers, there are shipping terms and cost to pay.
Are your products easy to ship? Do you need extra packaging to secure the item? Are the items perishable? Is the custom fee for your goods too high? These are just a few things to note and consider.
You also need to think about shipping discounts and promos for your customers. The seller Amazon fee includes a shipping fee when you're an FBA seller. 
The fulfillment fee is flat per unit and still depends on the shipping weight. There are also other options when shipping your shipping rates on Amazon.
Competitors
When talking about competitors, we are talking about the competitors in Amazon and outside of Amazon. It includes other online stores and big companies like Alibaba or Walmart.
There's a big competition in the Amazon market place. If you sell high-demand things to buy on Amazon, you will compete with other similar stores. It would help if you watched how they price their items, their discounts, promos, and even their target customers.
When selling on Amazon, take note of your competitors inside and outside the platform. Think of a campaign or marketing idea you can implement to keep existing and attract new customers.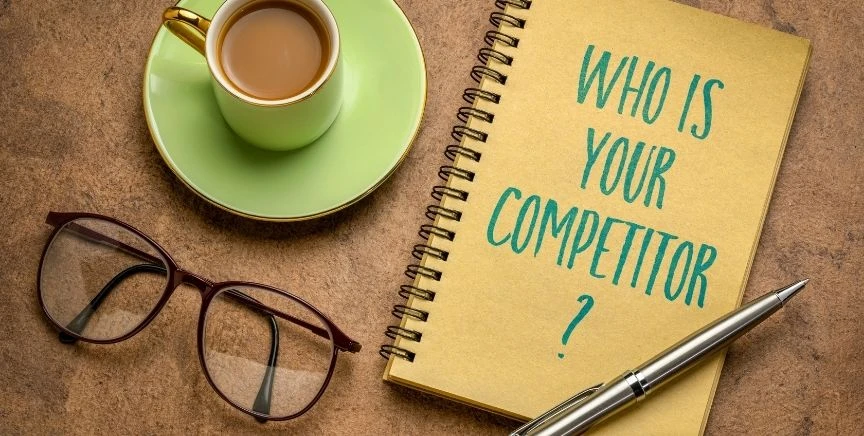 Target customers and buyers
When targeting your customers and buyers, you look at the following:
Age
Gender
Demographics
Salary
Location
Interest
In one survey, as of 2022, Amazon's target demographic is middle and upper-class consumers, men and women) with home computers or smart devices who are 18-44 years old.
Furthermore, 60 percent of Amazon's target market is Americans who prefer to purchase online for convenience, speed, and low pricing.
Customers who shop on Amazon are loyal and make regular purchases. Amazon Prime members purchase things at a higher rate than non-Prime members. Usually, they buy items at least once a week or more, with 74 percent buying items every few weeks. Amazon rewards Prime members with exclusive offers.
In general, seller Amazon caters to customers familiar with basic technology and can explore the internet. It is ideal for people who have less time to shop in malls or stores.
Chapter 4:  Product Sourcing Tips for Amazon Sellers
Selling on Amazon is easy when you just think about listing your products. But when looking for products to sell, that's a different story. Sourcing your products for the best things to buy on Amazon is tough! We hope these tips below are a great help for you as a seller Amazon.
Get products that are easy to produce and with high demand on the market.
Products with high demand on the market will give you profit. As a seller Amazon, you need to be knowledgeable about the best selling items on Amazon and know where to get or outsource them.
For example, during the pandemic, people are looking for facemasks. But it is not enough to buy a one-ply facemask just because they are cheap. You should look for the one that gives total protection and, at the same time, is fashionable since these are what most people are looking for.
In addition to the example, 2-ply facemasks are easy to produce and can be outsourced at a lower price when bought in bulk. Though the N95 masks are safer to use, not everyone can afford to buy them all the time.
Before buying something to sell on Amazon, research the products that people are looking for. One way to see if it is in high demand is to look at the sales amount or figures. You can use an app or analytics tools that can show the top-selling items from Amazon.
These Amazon tools can help you identify the products people look for and buy almost every second. You should learn how to use and utilize the "keywords" that people use when searching for a product. Top-converting keywords are what customers type when they look for something on Amazon.
Use tools
It's critical to use the correct analytics tool to assist you with your Amazon selling account login when product sourcing. Good thing there are numerous tools accessible to get all the data you need for your sourcing.  Some of the best Amazon sourcing and research tools are:
Helium 10– use this to look for high-ranking keywords
IO Scout– use this to search for products with high margins and with low competition among other products
Sellerapp– use for your product research with informative data from reliable sources
Zon-Guru– if you have an Amazon selling account login, use this tool to get the best suppliers, best seller Amazon products, and all the data you need for your account.
AMZBase– is a free tool for assisting you in your search to find products to sell and the best things to buy on Amazon.
Another tool that can help you search for products is Jungle Scout. Understand the sales figures on Amazon when sourcing a product to get the best product to sell in your store.
Get ideas on what product category is a best Amazon seller and best buys on Amazon. You can search Amazon wholesale products for your wholesale FBA store. It will help you discover Amazon wholesale products by category  or trending items.
Find a reputable Chinese supplier
Your Amazon seller is as important as your supplier. Why? Because the success of your e-commerce store depends on the quality of the product, your supplier gives you. Many Chinese suppliers cannot be reached, particularly those who are direct sources and factories. You need an intermediary to help you negotiate.
Direct manufacturers in China speak pure Chinese. That means they cannot converse with a foreign buyer in English. If you want to connect and buy directly from the source, you need to hire a sourcing agent or agency to help you find those Amazon sellers.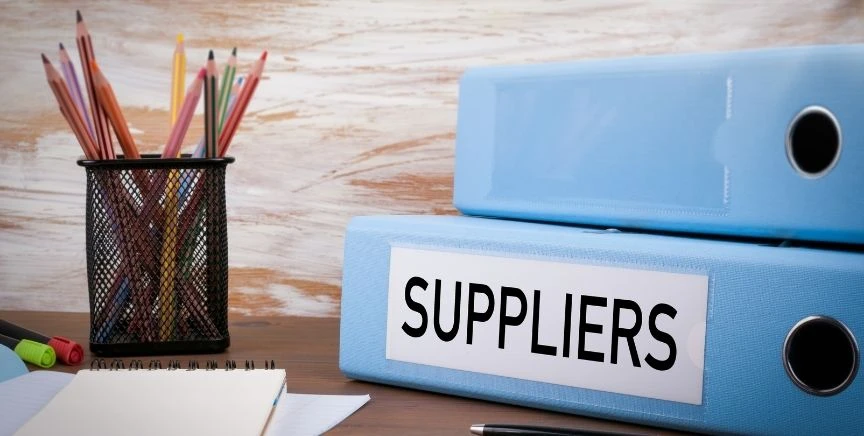 Though you can use the Chinese platforms like Alibaba, Global Sources, Made-in-China, etc., bear in mind that not all of them are direct Amazon sellers. Most of them are traders, Amazon wholesale suppliers, retailers, or booth owners in traditional Chinese marketplaces.
Once you find a reliable direct Amazon seller, you can buy or source your products based on MOQ for a low price. Another advantage of finding a direct supplier and genuine factory is the excellent product quality. It is hard to buy from traders because the quality is not 100% sure.
Some of the qualities you should for a Amazon seller are:
Years in the amazon fba business
Quality products and services
Expertise in the product
Legal and with acquired certifications
Can send samples or products to test
Transparency in negotiation or bargaining
Do you need a sourcing company to help you find a good Chinese supplier? JustChinaIt will help you get to the direct suppliers without difficulty and with transparency.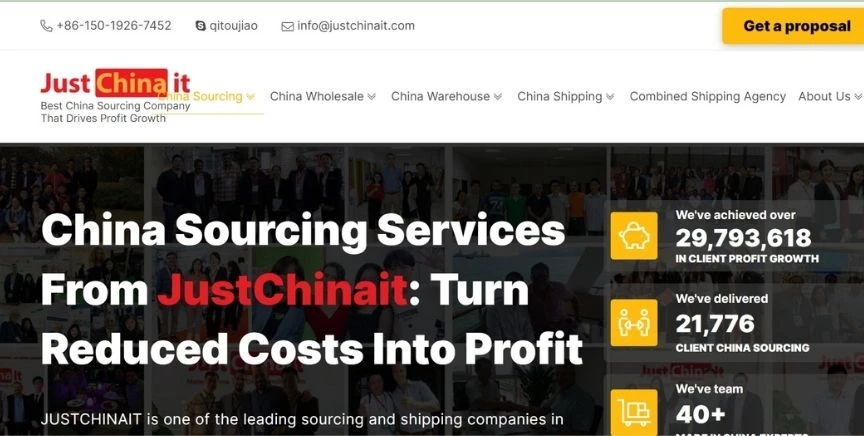 Identify the profit
How much profit would you like to get? The ideal profit is between 10-25% net. You cannot get a gain of more than 50% because there are associated costs when you are making or outsourcing your product. Unless you are selling your product for a high price and your customers are okay with it.
There is what we call the landed cost of a product when it is manufactured pr shipped to your warehouse. That includes the inventory cost, shipping fees, customs charges and duties, and other fees like inspection or commissions.
Aside from that, the Amazon fee or fulfillment fees also vary. It depends on the size or weight of the product. Your retail price should be affordable for customers, so your stocks will sell fast. Many Amazon sellers suggest looking for a product with a retail price of between $25 to $50.
This pricing range will allow you to recover from expenses. Otherwise, selling a product for the retail of more than $50 will not bring sales to their store.
Check the customers' reviews on Amazon products.
Product reviews are "gems" when you sell or find things to buy on Amazon. As a amazon seller, this gives you an insight into what a customer thinks about the product. Is it worthy of purchase or just garbage? If you see great reviews, especially if it is more than a hundred positive reviews, the product is in a high-demand.
Amazon is strict when it comes to a verified product reviews. This is due to some amazon sellers who are adding fake reviews to their products. They ask or pay someone to do a review for the product. In return, all reviews are positive, but they are not really from a customer's point of view.
You can use the reviews as your criteria when looking or sourcing in the Amazon market place. Then, look for a reliable supplier to get those products. Or, if you want to manufacture the product, look for some room for improvement so you can re-create and make a better version.
Check on the Best Amazon seller Pages.
The best Amazon seller pages can show you some of your competitors and products in a particular category. For example, if you want to buy items in bulk or lots, you can search for products in Amazon lots for sale. Then add the keyword "best sellers" at the end or beginning of your search.
Let's take a look here. If you want to know the best Amazon sellers for women's clothing, you can type "best sellers womens clothing 2022". Then you will get the results based on the product's popularity. The Amazon product description feature on each item shows the rank of the item's general popularity.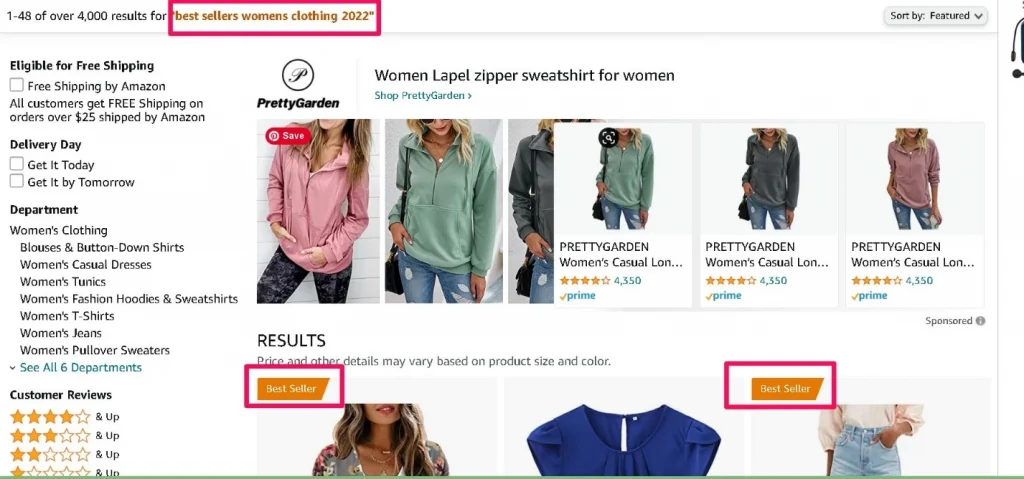 Check the" Movers and Shakers" Category
Another category you can check is Movers and Shakers. It is the page where you can see the most significant gainers in sales rank within twenty-four hours. It will display the results based on the product category. Below is an example:
It is updated every hour, so it's a real-time snapshot of how Amazon customers look at products. Even though it isn't moving nearly as many products as the Best Amazon sellers list, a product with relatively low sales may top the Movers and Shakers list.
The critical contrast between Amazon Movers and Shakers and Amazon Best Sellers is the period they cover. Best Amazon sellers displays product performance over the last 30 days, whereas Amazon Movers and Shakers demonstrate product performance in the previous 24 hours.
Movers & Shakers are more beneficial for identifying which products are gaining and dropping in popularity. It shows gains they're making in sale volume compared to overall sales this month.
Use a keyword research tool in Google
Keywords are essential when looking for the top products on Amazon. When you want to look for the top products in your niche, you can use the Google keyword tool.
Keyword research is one of the helpful ways to look through products to see what would be good to sell on Amazon. Google search will show the search volume for specific terms, items, and categories. It will also show suppliers of that particular product you are searching for.
The Google keyword tool is vital for SEO functions that you need for your Amazon business. There are also other SEO tools that can help you with keywords. You can use a user-friendly keyword tool like SEMRush.
Hire a freelancer (if you want to save time)
time to search or need more expert help on Amazon product sourcing. The freelancer you will hire can do all the search work for you, so you can just evaluate and decide the best option for you.
You can look for an Amazon product researcher on some freelancing sites like Upwork. The product researcher will analyze the ongoing trends and find all the data available from the Amazon marketplace. He or she will choose the niche with top or high-demand products that can bring high-volume sales to your store.
Depending on your agreed terms, you will pay the freelancer an hourly or project-based fee. When looking for a freelancer, it is better to choose those who are experts in Amazon and have SEO knowledge with proven track records.
Chapter 5: Where Else Can You Find Profitable Products to Sell on Amazon?
We're giving you a few more sources to find profitable products to sell on Amazon. If you have watched some tutorials on Youtube, they may have mentioned the following sources too. You don't want to spend in products that will become a failure.
If you are looking for fresh ideas about the best things to buy on Amazon, you can use these resources below:
Local markets and community events
If you're looking for new ideas, you can go to the physical stores in the malls or high streets. You can look and pay attention to retail trends and apply the concepts to your online store. Since brick-and-mortar stores are updated to the latest trends, you can snatch a few ideas.
Look around the community to see what innovative or fascinating store concepts are fascinating to customers. You can get ideas from various places, including craft shows, community bazaars, and even thrift stores.
There are plenty of community events that sponsor selling events like Christmas Bazaars during special occasions. You will find booths that sell different products, and you can get ideas from them. You can also find a good Amazon seller when you visit these places.
Check on consumer trends online sites.
Consumer trends online sites are used by marketers to find profitable products. Consumer trends are all about people's activities; how they buy, what they seek, and where they purchase it. If you have an online business, checking on these trends can help open opportunities for you.
The two famous trend sites are Trend Hunter and TrendWatching. These sites are good sources of inspiration and ideas for business people. You can give insights on new products, trending products, and other concepts.
Check the influencers of your niche market.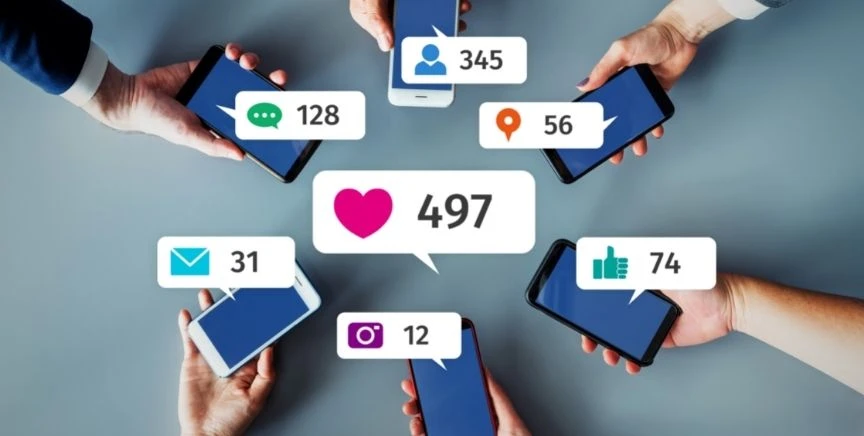 Influencers are vital in an online business. They help make your brand popular and bring more sales. Influencers can connect with highly particular groups of people.
Sometimes, having thousands of followers on your shop is not enough to boost sales. Influencers help and assist you in ensuring that your content is viewed and engaged with by a particular audience who is likely to be interested in your product.
When checking on influencers of your niche market, see how their followers interact with their posts. Do they get likes or comments? If the influencer has thousands of followers but has low engagement on their posts, you may need to search for another influencer.
One good example is Shein influencers. On the Shein website, you can find a section at the bottom where they show their influencers. Taking a look at each will give you information if they are a good influencer for the brand or not.
A curated website contains content gathered from the internet and shared on a company's digital platforms. A brand shares the content because they believe it will interest its target audience.
One popular site is Pinterest.  Pinterest is similar to Instagram and other visual content-based social media sites. On the other hand, Pinterest is unique in that it allows users to organize and store content for later use. This makes it an ideal venue for content curation.
You can find trendy products and specialties from the image curation sites. Many of the photographs feature fascinating, new, and popular trends and consumer goods. You may sometimes get a sense of their popularity instantly by using the built-in social signals. This could be your first indication of whether the product or niche has a market.
Check other Chinese B2B Marketplaces
Most of the sellers that sell on Amazon are Chinese sellers. Aside from this, they have Seller's accounts on other platforms like Alibaba, AliExpress, Taobao, and other Chinese B2B marketplaces.
If you study these platforms, you will find that they are similar to Amazon. You can check their Best Seller's page and other relative pages to see what trending products are in high demand.
You can check on all the product categories or find your niche to see what products are selling is yielding high sales. Luckily, you can scout and find a good supplier on these sites to provide you with good products.
Check forums like Reddit
Users generate and share information on Reddit, a social news site. It's a forum where site members vote on stuff that's been socially curated and promoted. It is a forum site that's highly influential.
There are dozens of "subreddits" on Reddit. Sub-sections or niches that cater to specific themes and interests. You can get plenty of inspiration for your following product or company idea in these subreddits.