OEM VS ODM: Which is the Smarter Choice 2022
OEM vs ODM: Which is The Smarter Choice 2022
This is a complete guide for the choice marker of OEM vs. ODM in 2022.
So if you're looking for everything about OEM and ODM, make the wisest decision in your business.
Then you'll love the actionable advice in this new guide.
Chapter 1: OEM and ODM Basics
In the selling industry, finding the right partner or supplier is not always easy. It's like testing the water; after several tries and errors, you'll pick the right gem and the saving grace of your business. However, there are two manufacturing models that can save you time, effort, and money.
You might have heard about OEM ODM, so we have written this complete guide for you. We will explain the OEM ODM difference for you to decide what is right for your business.
What are OEM and ODM? An overview
OEM (Original Equipment Manufacturer) and  ODM (Original Design Manufacturer) are popular cooperation models or manufacturers in the supplier chain. Both have advantages and disadvantages, so you must understand the concept and process for each How much is the suitable model for your business.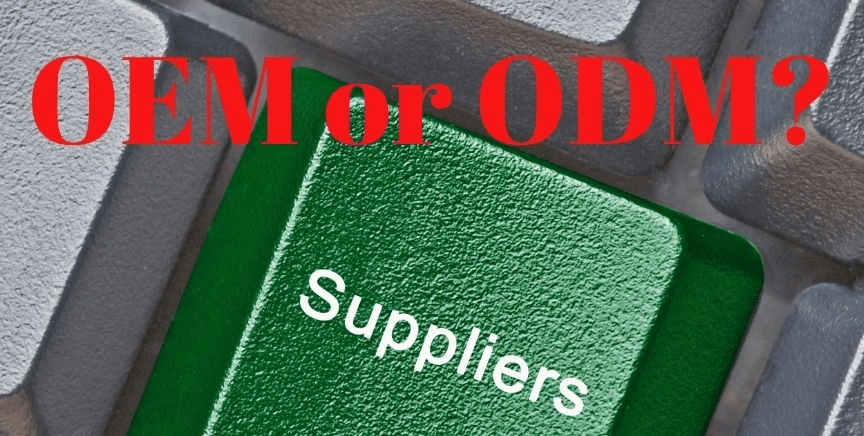 What is the difference between the two?
OEM manufacturers produce goods based on customer designs, whereas ODM manufacturers design the parts or overall products before manufacturing them. If you are planning to establish your brand,  you need to consider factors and considerations before choosing OEM or ODM.
Choosing OEM and ODM manufacturers in China can be a solution to your business. Because of mass production and lower labor cost, you can benefit from what they can offer. As we go on, we will explain all the details for each model.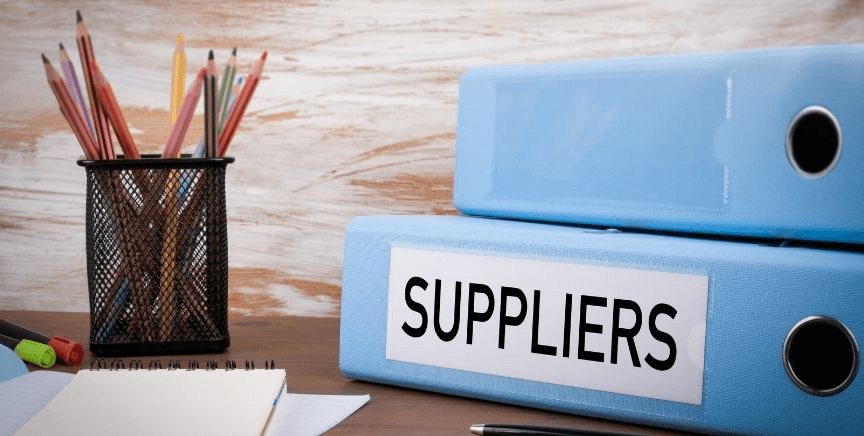 Why are OEM and ODM important?
The manufacturing of goods is a rigorous process and demands attention while being keen on details. The quality of the product can only be satisfactory if all intricate details are followed based on the client's standard or request.
Cost and efficiency are the two most important advantages of OEM ODM. Instead of building your own manufacturing department from scratch, you can have an existing company do the work for you and enjoy multiple benefits.
Do you want a company that can make your product with all your required specifications? Or do you only need changes on the labels and packaging? Naturally, there is a difference between the two. Thus, choosing the proper manufacturer is a tough job because risks and failures can cost you a  lot of money.  
OEM service and ODM collaboration were used for years by businessmen around the world. Some have grown from small to large-scale businesses by using these manufacturing models. So, whether you choose OEM or ODM, you can get your brand running successfully as long you find the right manufacturing company.
Chapter 2: What Do You Need to Know About OEM?
You need an OEM service when you have a product in mind and want all the specifications and features based on your requirements and demand. Original Equipment Manufacturer is a supplier model that produces the product based on your design and details.
Now let's see their pros and cons.
Pros of OEM:
1. Low production cost, high profit
OEM parts are less expensive than if the buying business or a startup created them. An OEM manufacturer can produce high volumes using their streamlined process. Their supply chain or network is large.
When you prefer an original equipment service, they can produce high-quality products that only price at a low or competitive cost. As a result, you can sell the product within the market price, and your sales profits and revenue will increase.
2. Expertise and experience
OEM manufacturers that have been in business for years have a significant advantage when it comes to expertise. They know the ins and outs and the best staging process for your product. They know when to be proactive and can fix issues right away.
With their years of experience servicing different clients, they know how to go about each specification and detail. Their pricing is reasonable, and even before you mention what you have in mind, they can suggest or recommend options. 
3. Protect your intellectual property
OEM gives you complete control over your intellectual property. The manufacturer cannot use your ideas or product for their own benefit, or they will be subject to Copyright infringements.
Overall, your product is your intellectual property, and you own every right. That means you have a superior bargaining position with your suppliers. You have the right to switch if they will not abide by your agreed terms.
4. Save on operational costs
Companies will save money by outsourcing their manufacturing because they don't have to invest in machinery or industrial space. The operating expenses like raw material costs and other manufacturing expenses will be reduced, if not totally avoided.
However, some OEM companies do not have the complete machines in their production process, so they hire the services of other companies too.
5. Save time
When the mass production of your product starts, you will save a lot of time so you can start your business as soon as possible. While waiting for the product delivery, you have time to do other essential parts of the business.
Cons of OEM
1. Quantity mode in orders
For OEM, the manufacturer will require a minimum number of orders for the production. The price or cost may vary depending on the volume of orders.
2. High product development costs
The developing cost of the product is high due to the sourcing of raw materials to match the requirements of the buying client. It also depends on the processes it will go through when developing the product. Thus, it is also not easy to switch to another OEM supplier.
3. Limitations
Since the buying company does not have access to the making process and other components, it can incur a high cost for hiring customer service support. This addresses product inquiries that cannot be resolved initially by the company's lack of product knowledge.
Another is the lack of understanding of the end-users demand. The OEM companies cannot enhance it to match the market's needs because the information is limited. Only the buying company understands the product improvement needs.
What is China OEM?
China OEM is a service provided by manufacturers in China to create a product for another company or brand. The company will provide all the details and requirements to the manufacturing company. Once manufactured, the buying company will sell the product under its registered brand name.
When you choose a Chinese manufacturer to create your product, they refer to it as outsourced or contract manufacturing OEM. Most companies outsource their products to low-cost factories in China to increase their profit and lower operational costs.
In China, the OEM Company offers a very competitive service to startups or companies based in the United States, Europe, or other countries who want goods and parts to be manufactured inexpensively and efficiently while maintaining high quality.
Many OEMs in China provide high-quality services and products that will suit your company's requirements.
When do you use OEM?
Use OEM or original equipment service when your company or if you're a startup that has resources for R&D (research and development). Innovating a product and introducing it to the market has high potential when it has been carefully planned and developed.
Big companies like Apple, IBM, and Nike use OEM services from China. Basically, if you are a startup company, you can apply for OEM instead of building your own factory. Below are some of the famous industries that use OEM:
1. Computer and electronics industries
2. Automobile Industry
3. Fashion and beauty
4. Food products
5. Medical industry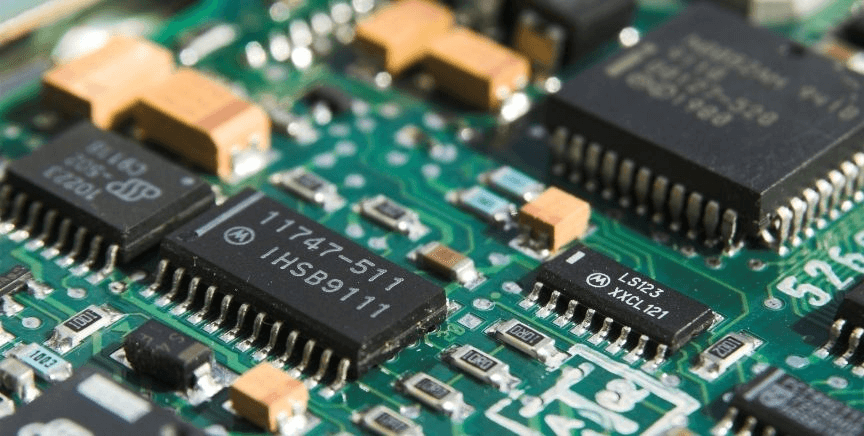 Price or Costing
Prices and costs vary from one industry or product to the next. The difference is that when you hire an OEM manufacturer in China, it is 10–50% lower than its counterpart. Material costs in China are roughly 50% to 66% lower than materials in other countries.
Given this, you already have an idea of how much it costs to get a product manufactured in China. 
Chapter 3: What do You Need to Know About ODM?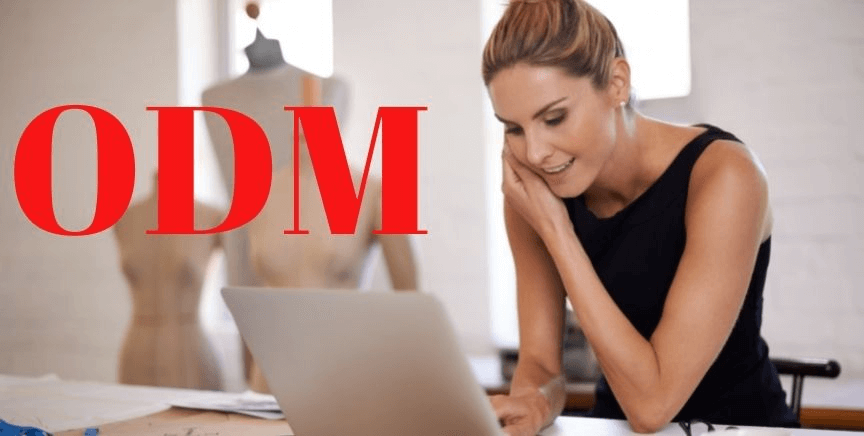 You need ODM service meaning Original Design Manufacturer if you wish to sell the manufacturer's own product and only need rebranding. In this model, you can only do minor customizations on the product's packaging, but you cannot modify the features.
Check out the pros and cons of ODM:
Pros of ODM
1. There is no need for R&D.
 The only thing you'll do is check and review the product. If the product is approved based on your qualifications, you can start ordering and making arrangements with the manufacturer. It saves you time and money.
Another good advantage is that you don't need a big capital to start a business since you don't need to put up your manufacturing area and produce the product from scratch. As a result, you can save on operational expenses.
 2. Reduced Minimum Order Quantity
ODM manufacturers have lower quantities on every order as compared to OEM. They also give special discounts and bulk sales prices for every order within their sales bracket.
3. Reasonable pricing
ODM companies provide pricing structures to buyers based on their order volume. The goods are sold at reasonable prices, so the company can still profit when they sell them.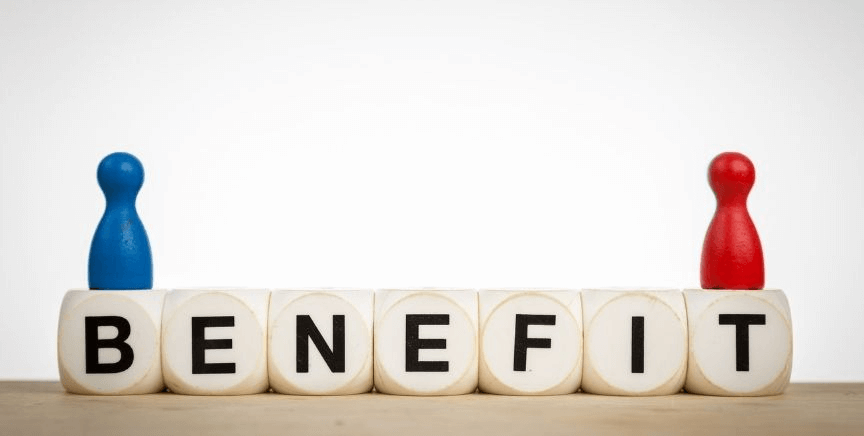 4. Free use of marketing materials
Some ODM companies provide ready-made content for the use of their resellers, distributors, or buying companies. It makes the product easy to market if you haven't spent time working on your own marketing content yet.
5. Door-to-door delivery service
If you are an Amazon FBA seller, the manufacturer can send the product directly to the warehouse of your choice. They can also facilitate faster shipping through their partner couriers. Again, this saves you time, money, and effort. 
Cons of ODM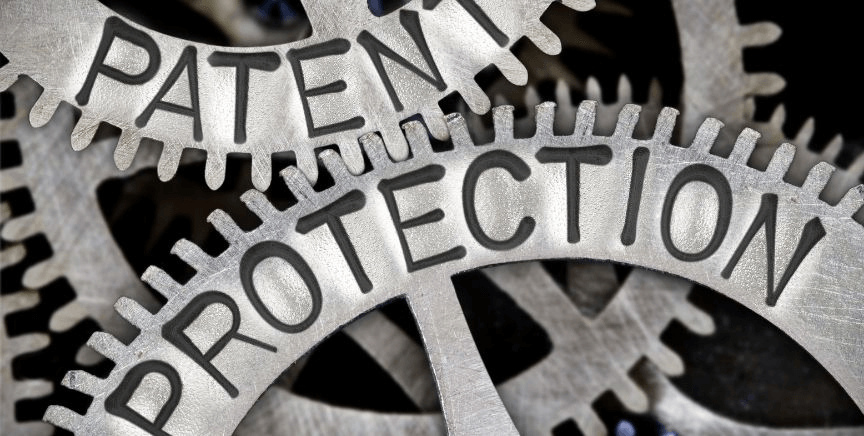 1. No intellectual property rights
You don't have full control of the product since you are just purchasing it from the original creator. They can demand that you follow agreements when selling their product.
2. Competition and limitations
An ODM business model can create competition between other companies that buy the same product. For example, if the manufacturer sells on Amazon, they will limit you to using the same platform to avoid being banned.
In some instances, some of your packaging designs and presentations can be copied by other buying companies. You don't know if the design you're using has been produced for other companies already.
3. Fewer options
ODM solutions give you fewer options in payment terms or mode. Unless you have a contract and a continuous flow of orders, you will have to settle everything on the company's terms. 
What is China ODM?
China ODM (original design manufacturer) creates their products in large quantities and then sells them to buying companies. Small business owners or startups can benefit from this model by re-branding the goods with more practical terms.
In this model, the supplier effectively does all R & D and manufactures the product. When you purchase their goods, they can offer a labeling service based on your customization request. Just like OEM, many Amazon FBA sellers and online eCommerce entrepreneurs benefit from the ODM service.
In ODM, you're not required to have the technical expertise to handle custom designs and specifications. You can just purchase the products and sell them as your own. There are highly reliable ODM solutions in China that you can avail of. Just make sure you find one with expertise and a commitment to service.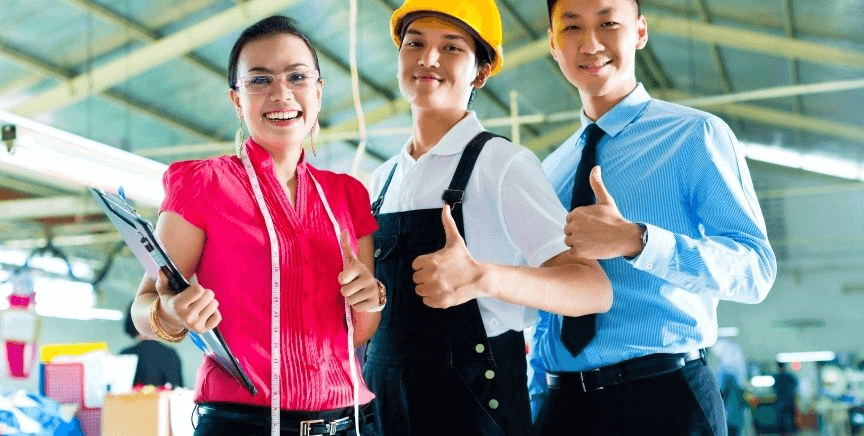 When do you use ODM?
Use ODM Original Design Manufacturer when you need goods produced quickly but do not require Intellectual Property ownership of the product. If you're an e-commerce entrepreneur who wants to sell a supplier's products, ODM is best for you.
Most of the industries who benefit from ODM are the following:
Electronics and gadgets
Medicine
Food
Clothing/Shoes
Cosmetics
Cigarettes
Supermarket Items
Price or Costing
When it comes to price and cost in ODM, suppliers or manufacturers give higher discounts for bulk sales and orders. However, the profit is much smaller than OEM because you compete with other sellers selling the same products to the marketplace.
The price also varies from manufacturers selling the same product. In addition, they have ready platforms like websites or apps where you can order directly. But to give you an example, in a company selling voice amplifiers, they have price variations:
Also, ODM manufacturers will add costs for labeling and packaging customization and the mode of shipping. Therefore, to compare prices and get the best deal, you must search for the suppliers selling the same product and request a quote.
Chapter 4: OEM VS ODM Business Models
Comparison between OEM and ODM
To better understand the difference between OEM and ODM, we put it in summary below. For the two manufacturing models (ODM, OEM), here's a table for comparison:
| | | |
| --- | --- | --- |
| Desctiption and Roles | OEM | ODM |
| Agreement and terms | contract manufacturing | by order sales or proforma invoice |
| Product R&D | buyer | seller |
| Product Concept and Production | buyer | seller |
| Product Design | buyer | seller |
| Labeling | buyer | seller or buyer |
| MOQ | high minimum requirement | low minimum requirement |
| Production lead time | months | weeks |
| Intellectual Property Rights | buyer | seller |
| Price and Cost | more expensive | cheaper |
| Profit | higher | lower |
| Final product | uniquely created and hard to copy | with resemblance to others or generic design |
What is Better to Use, OEM or ODM?
OEM and ODM are both essential and helpful depending on the scale of your business. Although today, more and more Chinese enterprises are attempting to migrate to the ODM model, which will provide great value to their supply chains and enhance innovation.
There are five necessary factors to consider when choosing between OEM ODM model:
The type of goods you want to sell in the market
The resources you have, market target and sales goals
Size of your company
How much you want to invest
Your budget and allocation
Whether you choose OEM or ODM, both are advantageous to buying companies. The only significant difference is the approach to product creation and development. Therefore, finding the right and trustworthy ODM and OEM manufacturer is critical to achieving your goals and targets.
Where do I Find OEM and ODM Suppliers?
OEM and ODM suppliers or manufacturers can now be conveniently searched so you can compare and learn who among them works best for your business needs. If you want to find ODM or OEM service providers in China, you can search them through the following:
1. Chinese factories via sourcing agents
When you hire a sourcing agent, you can get a list of reputable ODM OEM companies that fit your criteria. Since they have a good network connection, they will be responsible for communicating and transacting on your behalf.
One excellent advantage of hiring a sourcing agent is they can speak in a foreign language so that you can communicate with them very well. In addition, once you agree with terms, they will negotiate with the suppliers and monitor your goods' production progress.
2. Online platforms like Alibaba, Made in China, Global Source, etc
These B2B platforms are the biggest factories you can inquire from because most startups and entrepreneurs find reputable suppliers here. You just need to verify and read through their listing page to learn what they can offer.
You can find them through the following:
3. Trade fairs
If you have R&D allocation, going to trade fairs will be helpful to get to know more about factories and potential manufacturers in your niche. The wholesale markets in China are big, and you can choose from a factory in Shenzhen, Guangzhou, or Shanghai.
You need to plan for this trip, and it will be helpful if you hire a Chinese sourcing agent that can speak your language to avoid language barrier issues. But if you can talk to Chinese or bring someone who knows Chinese, it will be an incredible experience.
The five biggest trade fairs in China are the following:
Yiwu Trade Fair
Bauma Fair
Beijing Auto Show
Shanghai Import and Export Commodity Fair
How do I Verify an OEM and ODM Manufacturer in China?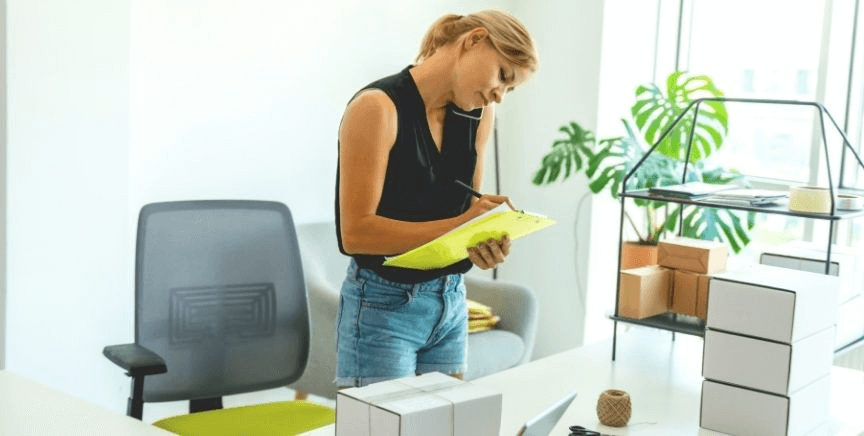 Verification is essential before you close a deal with an ODM/OEM service provider, meaning, making them your official producer or manufacturer of your company's products. If you don't want to hire a sourcing agent, here are some of the crucial steps to take to check the factory:
1. Google and check reviews
Make sure you search through Chinese directories and verify every piece of information you can find about them. If their name appears on forums, check the reviews and testimonials to see if you can trace a record of scamming or fraud.
Dig deeper into your search. Check the profile and look for the company address and contact info. 
2. Verify their contact information
Make a phone call to their company phone number. The best way to contact Chinese manufacturers for questions about their services and to verify their validity is to call their landlines. Scammers find it challenging to use a landline to commit fraud rather than cellphone numbers.
3. Check the Chinese Bureau of Commerce
This is also a smart way of verifying a Chinese supplier's legitimacy. Upon making a call, they can provide you with all the details about the supplier. If you cannot do this, ask the manufacturer if they have a license and get their business registration number to verify it.
 4. Ask for references and client reviews
A legit Chinese manufacturer will not hesitate to provide this information if they are serious about their business. Making a reference check is still one of the most reliable ways to appraise their clients' quality of service.
5. Hire an agent
If all else fails on your end but you are interested in a manufacturer, you can hire the service of an agent to do a background check and verify the company for you.
They provide a report that includes information about the scope of work of the suppliers, industry groups, legal compliance, licenses, stockholders, and financial information, among other factors.
Chapter 5: Factors to Consider When Getting an OEM or ODM Supplier
Selecting the right type of supplier
When you have selected the type of supplier, it means you already know the OEM/ODM difference and the risks associated with it. When selecting a manufacturer in China, learn the geographical area to find your product niche and focus only on that specific location.
Reliability and capacity
If you want a good-term relationship with a manufacturer, you'll want it to be reliable and capable of providing you with consistently excellent service. When you hire a supplier, check if they can mass-produce the volume you require.
Most likely, if you hire a small manufacturing company, their capacity may not be sufficient to produce large volumes if they only outsource part of the process to create the product. For example, if a supplier does not have complete equipment in their factory, they will wire the third party to do it for them. 
Seller and buyer communication
Not all Chinese manufacturers can speak English or other languages. The language barrier can be an obstacle, so set your expectations. This is why most foreign companies hire an agent that can mediate and communicate on their behalf to ensure understanding.
Put everything in writing that both parties can agree on. Lines of communication, such as email, WhatsApp, or company contact numbers, should be open at all times for updates and inquiries. When your manufacturer replies all the time, you'll not worry about getting in touch with them.
Resolving conflicts and issues
In the middle of the process, some issues and conflicts can arise. Before you close a deal with your manufacturer, cite some scenarios and ask how they will resolve them.
Find a supplier that is open to resolving issues proactively and willing to make adjustments, especially if the problem is due to their diligence.
Satisfaction, Qualification, and Timetable Commitment
Your satisfaction matters when deciding to proceed with the partnership and choosing your manufacturer. When you are fully satisfied with the product presented, whether OEM or ODM, the next step is to evaluate their safety standards and other qualifications.
When it comes to timetable commitment, if your supplier agrees to produce it at a specified time, they must update you accordingly at every stage. Ensure that the delivery procedure is in order because delays in shipping can be frustrating and unpredictable too.
Chapter 6: Knowing the Process for OEM and ODM
 What are the steps for OEM and ODM services?
Now we will explain the process and stages of OEM and ODM services.
Model Creation
Creating the model is the first stage of OEM. The manufacturer will design and make the product based on your given blueprint. They will follow all your requirements and features.
For ODM, this stage is not applicable because the supplier creates the product based on its design and features.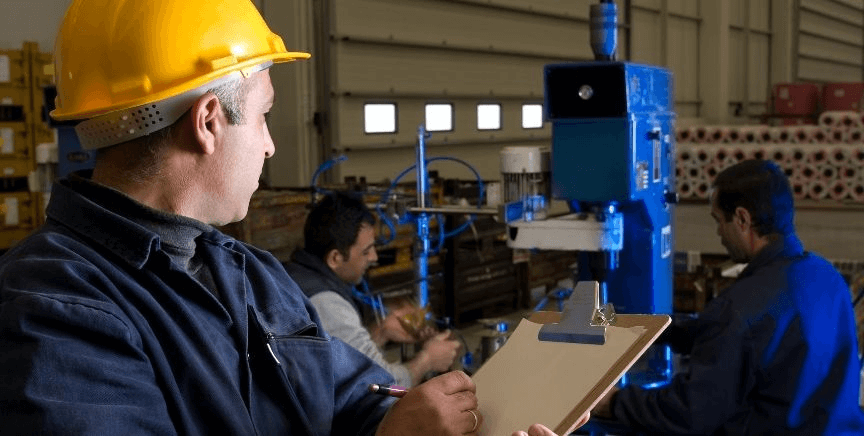 Checking and inspecting the sample
In OEM, this is the stage when they will send you the finished pre-production sample product. You will inspect and give feedback to the supplier on needed modifications or adjustments. They will re-send the revised sample for your approval.
The client may send their representative to do an in-house inspection of the factory and ensure all product standards will be followed for the consumer's safety.
In ODM, the manufacturer sends a product sample to the buying company to physically check the product and its features. This is when the buyer can decide if they will order from the supplier.
Client approval and making a contract
In OEM, after the client's inspection, this is the approval stage where everything will be put into writing, and the contract will be signed.
In ODM, this is where the buying company decides to purchase and order the product. Both parties shall agree to the terms and conditions of the contract as well.
Choosing Packaging and Design
For OEM, the manufacturer will finalize the packaging and product presentation. The buying company decides on the overall design. Once approved, mass production will start.
When you choose ODM, you can request customization on packaging and labeling. For example, you can put your company logo, change the layout of the product's box, and make the product look like your "own" brand.
Manufacturing process
This is the production stage for OEMs. The agreed time in the contract is followed for the completion. This stage includes quality inspection of the products and testing. Then, it will undergo packaging and additional product inspections to ensure they are free from damage and all uniform.
However, in ODM, the manufacturer already has stocks. If the volume is insufficient, they will also inform you of the lead time they need to reproduce and complete the buyer's orders.
Settlement of payment
During OEM, a pre-payment is made in the earlier stage. Payment terms are discussed in the contract. Usually, the completion of payment is done before delivery or once the shipment arrives at the destination.
For ODM, the payment is settled upon ordering. For ODM, the payment is settled upon ordering.
Delivery and shipping
The shipping and delivery for EOM are also stated in the contract. Since this is a large quantity, the shipment is made via air or sea freight.
In ODM, the seller and buyer will arrange the option on how to deliver the order. The buyer can choose between DDP (Delivered Duty Paid) or DDU (Delivered Duty Unpaid). To know more about these shipping options, you can read this: (Insert link to The Most Complete Guide: DDP Shipping Risks When Shipping from China)
Quality Control Stages for OEM
Ensuring every process and the quality result of the production is critical for OEM. OEM service means Original Equipment Manufacturing is required to have quality audits in certain stages. The following are the stages of quality control being done during OEM development and production:
Factory Audit
Even before a client signs a deal, they ensure that the manufacturer passes the highest standards in the facility where the goods are mass-produced.
Product Testing after Model Creation
The product will undergo quality testing before the manufacturer sends the client or informs them that the model or sample is done.
Quality Check  Pre-production
The manufacturer conducts quality checks and tests before starting the volume production. They will ensure that all molds and stages the product will go through are all ready and free of any damage. In addition, they prepare and check the materials they will use in the process.
Quality Check Mid Production
The auditor will inspect what has been done halfway and see if the production is fault-free. If damages or adjustments are needed, they will need to make some decisions and ensure that the problems are all fixed by the end of production.
Quality Check Prior Shipping
The auditor will check the packaging and labels. They will also make sure that the products are safely placed in boxes or containers. This is the last stage of checking before it will be loaded into the container for transporting to the destination.
Chapter 7:  OEM and ODM FAQS
Is OEM  safe?
OEM service is legal and safe. As long as you do not use other companies' intellectual property to create your own brand, your OEM manufacturer will protect your interest through a contract. To ensure you will get quality and risk-free service, you need to hire only a trustworthy and reliable OEM manufacturer.
What is the difference between OEM parts and Authentic materials or parts?
OEM parts are manufactured by the manufacturer that originally produced the item. They are the same parts that came originally in equipment or machine without the logo, so they are less expensive.
Genuine parts are components that are placed in equipment, machines, or automobiles when they are built. Because genuine parts bear the company's logo, they are more expensive than OEM parts.
What are popular OEM industries?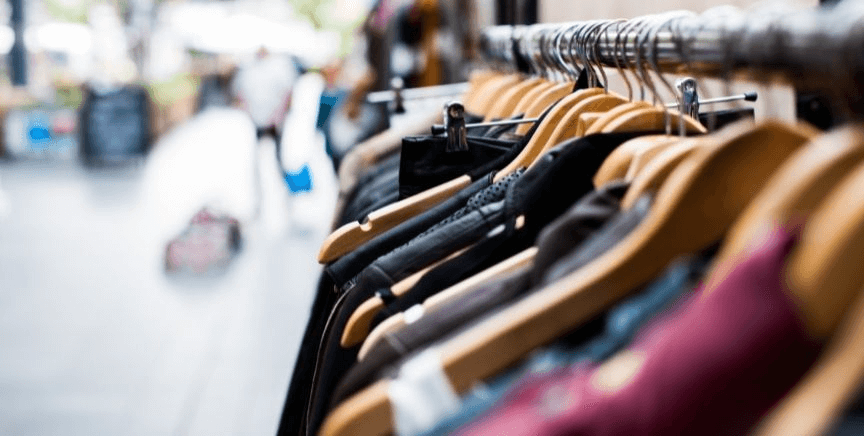 1. Computer and electronics industries
This includes spare parts, hardware, and software for computer products, gadget spare parts, electronic products, etc. 
2. Automobile Industry
This can be anything from exhaust systems of cars or motors, spare parts, plastic injection molded parts, tires, car electronics, accessories, etc. 
3. Fashion and Beauty Industry
This includes cosmetics, clothing, fashion materials, accessories, shoes, makeup, etc. 
4. Food Industry
This includes ingredients for food products or food chains, beverages, coffee, biscuits, chips, instant food, etc.  
5. Medical Industry
This includes OEM medical devices and supplies and all related products in the medical field.
Is OEM cheaper than ODM?
OEM is more expensive in the sense that you pay for all the related expenses in all stages of your product development. For example, the buying company must shoulder the cost of injection molds and tools to follow the order blueprint.
At the same, the manufacturer must adhere to the global product standards for safety and consumer protection. The cost of OEM ODM is determined by a number of factors and where you're getting it from.  The ODM and OEM difference in China than other countries is the cost which is 20-50% cheaper.
Another factor is the type of product that you want to produce. Is it technically advanced or just standard? Is it multifunction or basic? The more advanced the product is, the more it is costly. Plus, the quantity or volume of orders is a variable because bigger orders get more discounts.
How do I know if my ODM is legit?
You can verify the company or manufacturer by checking on the Chinese Bureau of Commerce using their unique business registration number. You can also hire an agent to do a background check for the company. You can also use apps like Nuna to see all the details or information of the manufacturer.
Chapter 8: Tips on How to Choose the Best Model for Your Business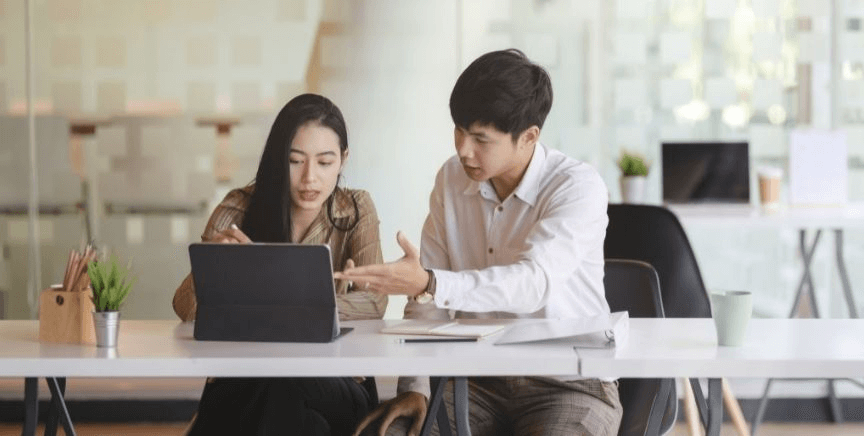 You might probably want to hear more on some tips to select the best model for your business. So, here are a few suggestions:
Hire a Sourcing Agent
A sourcing agent in China is an expert who can assist you in searching for the right OEM or ODM supplier. When you hire a licensed agent, they will provide an intensive list of reliable and legitimate factories because of their access to the databases of verified sources.
You can avoid scams and incompetent companies that can cause troubles because the agent can transact and negotiate for you. If you want to have a seamless transaction, only choose a dependable company like JustChinaIt.
Stick to the good ones.
If you find a good OEM or ODM supplier, continue business with them. The advantage of partnering with a good supplier is that you can have your business running without worries.
Some suppliers may offer you low prices, and you may opt to choose them or give them a try. However, those who may offer too low prices can also come with a catch! Remember that when it is too good to be true, stay away from it. Keep the good ones and stick to them!
Save time through ODM.
ODM is being popular now a days because most eCommerce entrepreneurs use this model to sell on their platforms. The manufacturing lead time only takes days or 1 month at the most. The supplier may also have a ready stock of the items so the buying company can expect faster delivery.
Most manufacturers partner with courier providers to ship the items to their buyers on time. Restocking of your inventory becomes more manageable when you use this model. You can also arrange a door-to-door delivery to an Amazon warehouse if you are an Amazon FBA seller.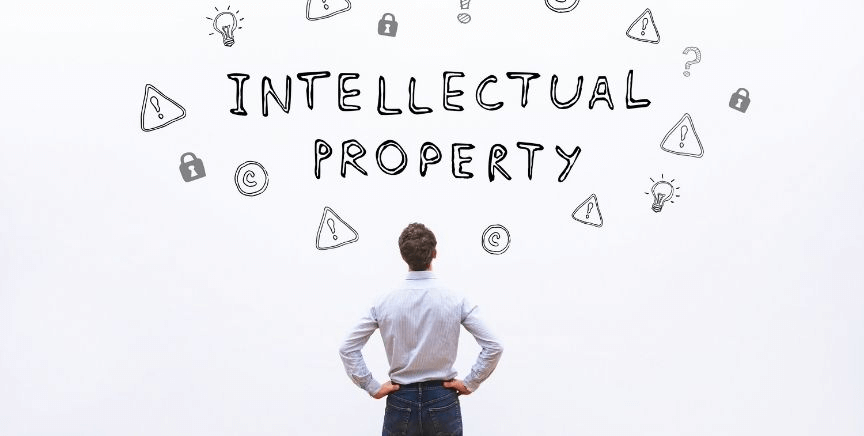 Understand Chinese Patent
If you worry about Intellectual Property infringement, ensure that you are not using another company's trademark. One way to check is by going to Amazon and seeing if you have a similar competitor.
You can ask your ODM supplier to show you their product patent to verify that you are not using another company's patent. However, Chinese patent only works in China, so it may not be part of your country's scope for product trademarks.