How to verify Chinese manufacturers and trading companies?
Although importing from China has become a very common practice, we find it difficult for foreign customers to identify Chinese trading companies and manufacturers. For foreign buyers, it is difficult to assess Chinese suppliers. Cultural differences, language differences, geographical distance and time differences are all factors that prevent foreign buyers from getting to know suppliers. On top of that, trading companies are getting better at faking it. Even if the customer comes to China to inspect the factory, those trading companies don't worry at all, because they have already reached a cooperative relationship with the factory. Few overseas clients can spot these tricks.
Basically, every Chinese supplier claims to be a manufacturer, be it Alibaba or Global Sources. Because if they tell their customers that they are a trading company, they are likely to lose the order. While teaming up with a trading company is not without benefits, it is clearly the cheapest option to cooperate with manufacturers. Customers come to China to buy goods to save money.
But I'm sorry to tell you that according to our experience and investigation, most suppliers of the B2B platforms are trading companies, and only about 10%-20% of the suppliers are real factories. Many of China's real factories are focused on making products, but not marketing. Some factories don't even have foreign trade sales departments. This makes it difficult for overseas buyers to find genuine manufacturers of goods and manufacturers can only work with trading companies. This is why B2B platforms are flooded with traders.
So if you want to find a real factory, you must master some skills, otherwise you will have a hard time finding the real manufacturer.
This guide will enable you to master the skills of identifying trading companies and factories commonly used by local buyers in China, as well as debunking some of the most impractical methods circulating on the Internet.
1. What is a factory & manufacturer?
A manufacturer or factory is a company that makes a product from scratch and sells it to wholesalers or retailers.
How It Works?
The manufacturer makes a product or range of products. These can be made at the request of wholesalers and retailers (you), or independently.
As a retailer, you can source products directly from a manufacturer for a  low price.
There will typically be minimum order quantities (MOQ), meaning you have to buy in bulk.
You then list the products for sale on your chosen eCommerce platform with a significant profit margin.
Who Is It For?
Sourcing directly from manufacturers is generally for sellers who have considerable experience or are looking to make a serious investment in their business. Because manufacturers rely heavily on economies of scale to keep their production costs manageable, they won't sell you just a few items.  You'll likely have to buy in bulk. We're talking hundreds, if not thousands of items at a time. This means the financial investment is significant and you also have to find a place to store all that stock. On the upside, you will get the products for the lowest possible price and make more profit for each sale.
2. What is a trading company?
A trading company or wholesaler is a company that purchases products directly from the manufacturer and resells the items to other businesses (you) for a slightly higher price. Most Huaqiangbei stalls are wholesalers.
How It Works
The wholesaler buys products from manufacturers and lists them for sale. They usually have the buying power to purchase bulk items for the lowest possible prices.
You source a product from one of these wholesale suppliers.
Generally, the more stock you buy, the lower the per-item price will be.
You pay for the products up front and get them shipped to your address.
You list the products on your preferred eCommerce platform and start selling.
Who Is It For?
Sourcing products from wholesale suppliers is a common retail business model. The option is best suited to those who have money to invest upfront to buy bulk goods. You'll also need to have a place to store your stock. It's a good option for sellers who have some experience and a high level of confidence that their product will sell. Buying products wholesale means you can often negotiate a lower price, meaning your profit margins will be higher.
You may have seen a lot of methods for verifying trading companies and manufacturers on the Internet, but please note that not all methods are effective now.
Invalid methods
The registered capital of suppliers
Some blogs mention checking the registered capital of a supplier to verify that it is a factory. If the registered capital is large, it is a factory, otherwise it is a trading company. But that's totally wrong. If your supplier is a small factory, it may have less registered capital than a trading company. The registered capital of a large trading company may be very large, exceeding 10 million CNY. This is not surprising.
Whether you are a registered company or a factory in China, if your registered capital is 500,000 CNY, it does not mean that you must have 500,000 CNY at that time. It only costs 2,000 CNY to register a company in China with a registered capital of 500,000 CNY. Then, as long as you have 500,000 CNY in your account any day for 10 years /20 years or even 50 years, it's legal. Then you can transfer the money, which is a very simple matter.
So registered capital doesn't mean anything.
Verified suppliers on Alibaba
Alibaba said that the business type of the verified supplier has been verified by a third party, but this is not reliable. If this is the case, you will find that 99% of suppliers on Alibaba are manufacturers. Because for Alibaba, it does not matter to them whether the supplier is a factory or a trader. Anyway, the suppliers are their customers, they charge the suppliers. And buyers use Alibaba for free, so it doesn't have to guarantee you anything.
Proven methods
Supplier address
How to obtain the address of the B2B platform supplier?
The following will take Alibaba as an example to introduce you in detail how to find the supplier's address:
1、Log into the Alibaba website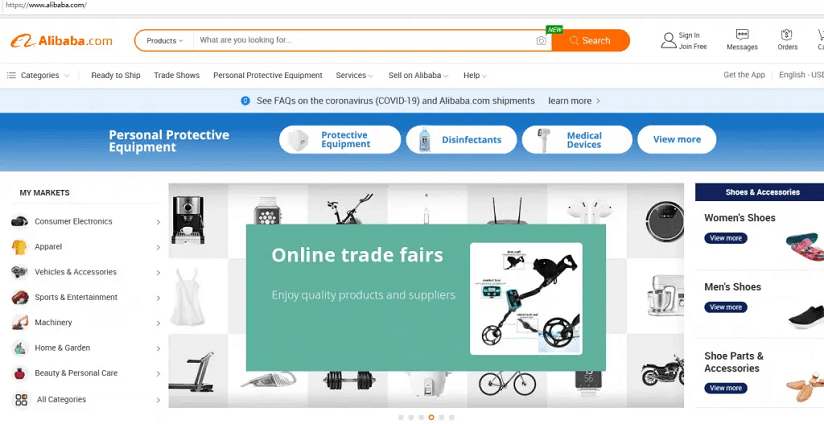 2. Enter the keywords of the product you want to find in the search box or research it by pics

Tip: How to find the best keywords for your product?
Add the material, model no., process to the keywords. For example, replace  iPhone case with an iPhone x tpu case.
If you don't find the same product when search it by pics, please click on similar products and get keywords in the description of it.
3. Identify the actual factory (the most important skill)
After finding the product, how to identify the factory? There is a company name on the right after clicking on the product picture, please click on it.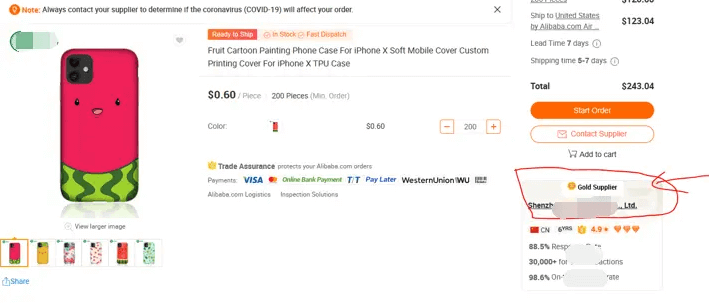 Click the blue triangle symbol in the upper left corner, you will find the basic information of the company, which include the business license. The business license is in Chinese, please translate it.
Checklist:
① 90% of the company with a business license address of Room***, …Community or …Building are trading companies. The address of the actual factory is generally in a suburb area and their address is usually a certain industrial park, and there is no Room number.
How could a factory be in a certain room in a building? In addition, being able to understand the urban and suburban areas of each city will allow you to make more accurate judgments. For example, Shenzhen factories are generally located in remote suburbs, such as Baoan District, Longgang District, Guangming District, and Pingshan District. The addresses of trading companies are generally in urban areas, such as Futian District, Luohu District, and Nanshan District. Because the factory rent in the suburbs is cheaper than in the urban area, the office and production address are generally together. On the contrary, if the office and production address are not together, most of them are trading companies.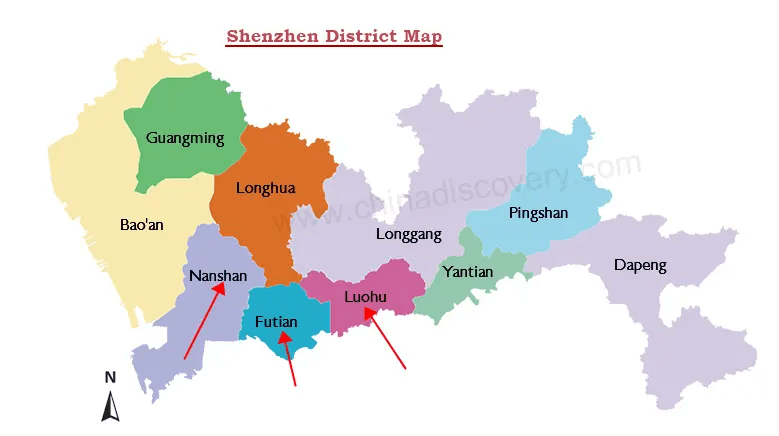 You can even use Google map to view the real environment around the supplier, whether it is the city or the suburbs, at a glance. You only need to enter the Chinese address of the supplier to navigate to its location.
② Is the address on the business license consistent with the contact address? If no, trading company! If you see several different addresses on a website, the trading company also. Check the factory video and pictures on the website, whether the name of the factory appears on video or pics are the same as that on the business license, trading company if no. But don't believe the factory pictures and videos completely, they're easy to COPY.
③ Each product has a corresponding industrial cluster in China. This industrial cluster gathers all the advantages of producing this kind of product, such as abundant raw materials, skilled workers, cheap parts and so on. For example, China's toy industry is most concentrated in Chenghai City, Guangdong Province; China's mask industry is most developed in Xiantao City, Hubei Province; and China's wig industry is most concentrated in Xuchang City, Henan Province.
If you find a supplier selling electronic products on Alibaba and the supplier is based in Shanghai, it is almost certain that it is a trading company. They either buy a certain product from somewhere else to complete their catalog (95% in all cases) because the most developed area for electronic products is Shenzhen in Guangdong Province. Of course, there are a few actual manufacturers, but even then the Shanghai suppliers are not recommended. Because the cost of producing electronic products in Shanghai must be higher than that in Shenzhen, there is no price advantage in purchasing electronic products from Shanghai.
If you don't know much about where certain products are made, you can do a Google search or leave a comment below.
Product range
Check the product categories on the supplier's website or supplier's catalog if it's not a B2B supplier. If the category spans a large range (such as a factory produce 3C products and beauty products; A clothes factory won't produce accessories.) Most manufacturers only focus on one type of product. There are a lot of categories, which is unprofessional. Factories usually only make their own professional products, and the product category is also single.
Of the thousands of factories we've worked with, there's not a single company that can produce products in more than one category at a time, even it's a large factory with several hundred employees. The main difference between a large factory and a small one is actually the steps involved. Small factories usually source raw materials, packaging materials and so on from outside and just assemble them themselves. Large companies may produce simple raw materials and packaging materials and assemble them themselves.
Scope of business
You can also find this information on the supplier's business license.
The information displayed on the business license is: the Chinese name of the company, registered capital, date of establishment, address, legal person, amount of capital, scope of business, mode of operation, term of operation, etc
In addition to looking at the address on the business license, it is also useful to check the scope of the supplier's business. The business scope of a real factory should include the words "manufacturer" "manufacture" "produce" "production". All you need to do is use a tool to check if these four words are in the vendor's scope of business.
If not, it must be a trading company.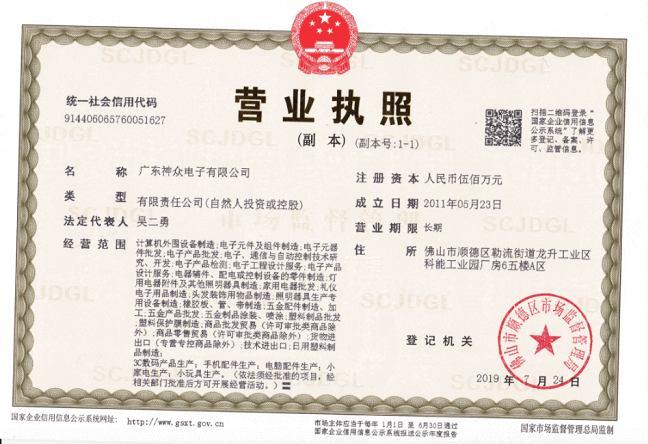 On-site factory inspection
Not all field-proven suppliers are factories. I mentioned at the beginning of the blog that even if customers come to China for factory inspection, those trading companies are not worried about it, because they have already reached a cooperative relationship with the factory. Few overseas customers are able to identify these scams, so there are many techniques for verifying suppliers on the spot.
How do trading companies pretend to be factories?
① Many trading companies cooperate with factories, uploading factory pictures, videos, and certifications to their website. Please see the below pics: the company name on the video shown on the website is: 深圳神创高科技有限公司, but the company name on the business license is: 深圳前海百盛科技有限公司.
This is an obvious trading company that cooperates with the manufacturer, Uploading factory pictures and videos to disguise as a real factory. Factories are also happy to cooperate because then they can spend more time on manufacturing in this way, there will be a regular gross profit of 30-50% for trading companies and 80% of trading companies are of this type.
Be careful!
②The other type is that it may have been a trader before, but as the customer inquiries increases and the demand for customers like factory inspections increases. These suppliers began to invest in the cheapest factories, such as the leather factory, only need about 40,000 CNY to operate it.
However, there may be more than 100 kinds of products are for sale on their website, and these products are far beyond the production range of the factory. Various certification materials of the factory do exist, and the factory does exist. But more than 90% of the products sold are outsourced, in fact, they are also traders.
10% of cases are of this type.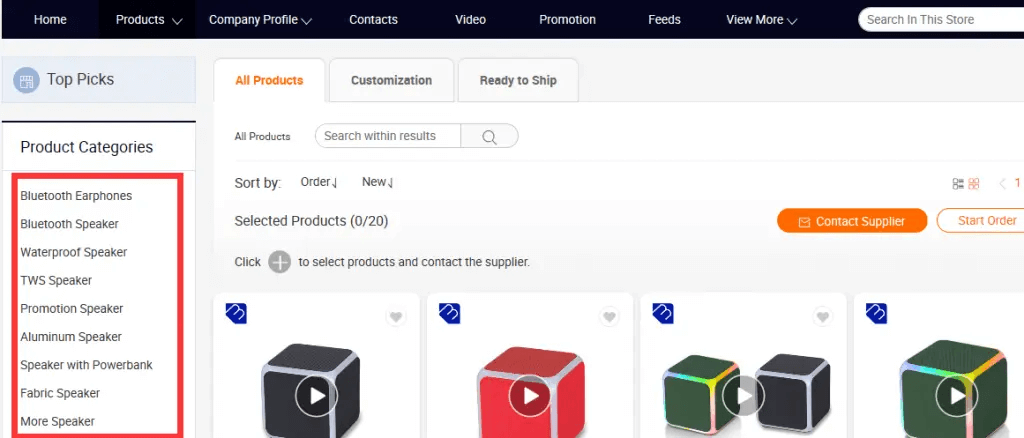 Look at the product category of this factory, UV sterilizer/USB flash drive/Bluetooth speaker/Wireless charger/Power bank/Mini USB fan/USB Gadgets/LED clocks/LED light, the category too complicated and unrelated.
In fact, it's a small factory that produces U disk shells, with only 1-2 machines and 5 workers, the operation cost is less than 10,000 CNY, and the monthly expenditure is less than 5,000 CNY. He said he was a factory, yes, he didn't lie to you, he really had his own factory. But most products are not produced in their own factories.
How to identify fraud during a spot inspection?
Raise technical issues during factory inspection
Ask appropriate technical questions about the product (what is the closest processing limit you can hold? What type of device do you use to measure this capability? What is the charging time and battery life of this charger? ) In the process of factory inspection, if your contact person does not reply immediately, but nervously asks others, it means that the factory is probably not his, but the factory that he cooperated with.
Check if the factory is located with the office
Usually, the real manufacturer's workshop and office are in a building or industrial park. Of course, there are a small number of powerful manufacturers whose offices and workshops are not together. In this case, you need to pay extra attention, because it is more likely to be a trading company. Usually only the manufacturers with strong economic strength will arrange their offices in the city and their workshops in the suburbs. This is to attract more young talent, who are now more willing to work in cities. But this raises the cost of rent and management for suppliers. But this can not be used as the basis for judging trading companies and factories, which can only refer to.
Check the name of the factory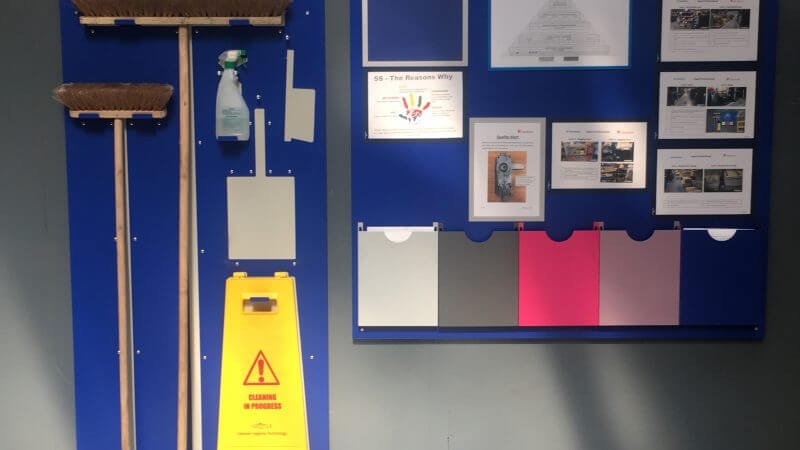 When you go to a workshop away from the office, you may have the name of the factory at the door. You can check that they are the same as the names you see on the business license. However, this is not infallible. It is not difficult to change the company name at the factory gate. A more intelligent way to check the document posted on the workshop notice board. The factory will usually post the company's schedule, holiday notices, safety warnings and so on on the notice board, and the company's name will be on the document.
The above-described methods for verifying supplier types in both online and on-site situations. All of these methods are very simple and practical, so give it a try and validate your vendors! If you found the post useful, please do help spread the word, by using the sharing links on the left