How to Reduce International Shipping Costs
Today I'm going to show you how to reduce international shipping costs that get:
Various shipping channels
Tips
Common mistakes
Let's dive right in.
Chapter #1 How to lessen international shipping basic
What are the terms you need to know before shipping internationally?
One of the most crucial steps many businesses face is shipping—mainly with international cargo shipping. It appears scary and tricky. Imagine you have to put forth the effort to create, pack, and ship your products from your location to another. It may appear fun and easy, but it includes many methods. 
But you can avoid going through all this stress by hiring a shipping service. Because of this, you have no control over the shipping, and you're passing the duty to them. There are various shipping services that you can use, but it's up to you to choose the best one to deliver your package on schedule and in perfect condition. Remember, the way your package arrives at you and your customers will have an effect. May it be negative or positive. 
Furthermore, there is a shipping cost that you should note since these are incurred when things are delivered to your consumer. These are as follows:
Fees for sending the item. 
Fees for import and export when shipping overseas.
Materials like boxes, wrapping paper, tape, and stickers. 
Courier fees for picking up and delivering the item. 
What are the international shipping costs?
The international shipping cost is the expense that firms and businesses pay, wherein it covers various parts like packaging, product, shipping, and more. It also includes a variety of fees and levies. But most of the time, these costs cover the payment from the port to customs. 
Your value will depend on many factors and will not only matter based on your freight. For instance, you used auspost international shipping since you are in Australia and have a business that ships worldwide. 
Some of these are:
Transportation method
Port Congestion
Trade Tariffs and Customs
Size and Weight
Security
Cost of Fuel
How to know the international shipping calculator best to use?
You can use the international shipping calculator through your chosen carrier. Most of these carriers provide various shipping fee structures and shipment methods. Here are some international shipping company lists, their international shipping rates, and the calculator they use:
FedEx
FedEx has many delivery options that you can choose from, such as same-day delivery. They also estimate the shipping costs based on the dimensional weight. If you use FedEx as your courier, you can refer to their shipping rate calculator. 
USPS
Among the courier on this list, this is the least expensive. Because USPS operates local routes every day, they deliver to your end client regularly and don't have to go out of their way to do so. You can calculate your shipping cost through the retail postage price calculator they provided. 
UPS
UPS shipping services, ranging from UPS Ground to UPS 3-Day Select or 2nd Day Air. They also have diverse fee structures. However, the same with FedEx, they totaled the shipping costs based on dimensions weight. If you use UPS services, check out their shipping calculator here. 
DHL international shipping
When you use DHL international shipping, you can get free quotes and domestic shipping. You can also get the benefits of arranging documents, packages, and freight shipping. The DHL international shipping rates go based on the delivery time and cost based on place, point area, and services. 
You can use their calculator here. 
Auspost international shipping
The auspost international shipping cost will vary based on the weight. You can use the aus post international shipping cost calculator for easy computation. However, you can also take note of the price based on Australia Post shipping international. 
How long does international priority shipping take?
To be successful in international shipping, you must know which courier is best for each location. You can have a good shipping solution that aims to meet your customers' expectations when you do this. 
Even though it's fast, international priority shipping still needs time to arrive at your chosen place. But you can utilize international priority shipping tracking to know where and when your package will arrive. For example, you opted for "international shipping Australia"; it's best to go for the auspost international shipping method. 
It will depend on the shipment carrier and the origin of the area. It is why there is no such thing as a typical arrival time, despite the services you avail. Nonetheless, what you can do is compare and weigh the international priority shipping options, such as: 
What is the essence of international shipping tracking when you send packages?
Monitoring where your cargo is going is a vital factor in the success of your business. This method can make smarter shipping decisions, lower costs, and improve services. For instance, you know how to use express international shipping and international shipping tracking. 
You will have the power to track all the shipments, see likely delays, and reroute shipments. In the same way, your buyers can use international shipping tracking to know the status of their package. Here are more benefits:
You can meet the demands of all your customers. 
Spot any delays and have the power to reroute.
Help to lessen the waste and improve ability. 
Employ data upgrades.
You can maintain your standing of being a reliable seller. 
Boost ethics.
Chapter #2 International shipping channels
English Channel
The English Channel is the most active shipping lane in the world. This route separates the United Kingdom from Europe while linking the North Sea to the Atlantic Ocean. It also separates England from France. 
Every day, many vessels, at most 500, pass through this 350 miles long route. This route is not only for cargo vessels but also cruise liners, fishing boats, and ferries carrying passengers from all parts of the world. 
Suez Canal
If we compare the distance of this route to all other options in this list, it is the shortest. It may be; still, they are part of the busiest port in the world with over 100 ship passes per day. If a ship vehicle goes to the Indian Ocean from the Atlantic, this is the fastest route. When they pass through this route, you can expect that from 24 days transit time, it will go down to 16 hours. However, the canal is narrow and cannot regulate two-way traffic, leading to ships waiting for up to a week.
Strait of Malacca
The Strait of Malacca is another short route from the Pacific and Indian oceans. This strait carries nearly 40% of the world's traffic because over 83,000 vessels pass each year. It also links access to major Asian trade hubs like India, Malaysia, Singapore, and China.
Panama Canal
The Panama Canal classifies as one of the world's seven wonders. They are among the most crucial route because over 14,000 vessels use them per year. This seaway was designed to reduce travel time among the Pacific and Atlantic oceans. It cuts the journey by 8,000 miles and reduces the 67-day travel time to ten hours.
When you opt for international shipping in Australia, you can anticipate that your cargo will pass on this route. Ships sailing between Europe and East Asia or Australia can save up to 2,000 nautical miles (3,700 km). Because of this, it's possible to get the cheapest international shipping from Australia. 
Strait of Hormuz
The route located in the Persian Gulf between Iran and Oman is the Strait of Hormuz. Most of the time, the vessel passing on this route are ships carrying oils. These are bound for Asian markets such as India, China, Japan, Singapore, and South Korea.
Danish Straits
The Danish Straits are made up of three streams: the Oresund, the Great Belt, and the Little Belt. This strait connects the North Sea and the Baltic Sea and are vital transit points for trade between Russia and Europe. 
Bosphorus Strait
This thin, natural strait in northwestern Turkey, also known as the Strait of Istanbul, connects the Black Sea to the oceans. They are 19 miles long, with an average of 48,000 ships that pass through. 
Based on the data of Ports, you can check the Australia international shipping tracking distance and time for the cargo to arrive in Turkey—or vice versa. 
St. Lawrence Seaway
The St. Lawrence Seaway extends up to 2,300 miles from the Atlantic Ocean through Canada to the head of the Great Lakes. It is also a busy port since it connects Montreal, Quebec, to Lake Erie. 
Strait of Gibraltar
The Strait of Gibraltar links the Atlantic Ocean to the Mediterranean Sea. However, they separate Spain from Morocco. This strait is an important route for shipping goods from the Mediterranean Sea countries to other parts of the world.
The Dover Strait
The Dover Strait is a path in Western Europe that runs through the narrowest part of the English Channel. It has a width ranges from 18 to 25 miles, and its depth ranges from 120 to 180 feet. This strait separates the English channels from the North Sea and serves as a border between the United Kingdom and France. 
Chapter #3 How to choose the best international shipping companies
List of international shipping companies
DHL Express
DHL international shipping company is one of the best. Because of their expertise and wide range of resources, they are a perfect option for international shipping for small business Australia and to many countries. DHL international shipping rates are also pleasing for starters and small businesses. You can get safe travel of your products from the desired place for a low price. 
DHL international shipping has many options they offer, such as:
DHL express international shipping
Worldwide Document Express
DHL Worldwide Parcel Express
If you are from Australia, choosing DHL international shipping is best. If we compare it with auspost international shipping (which is a good option too), they ship faster and can deliver your parcels within three days. To start with your express international shipping to Australia, get a quote. You can also do international shipping tracking on DHL's website. 
FedEx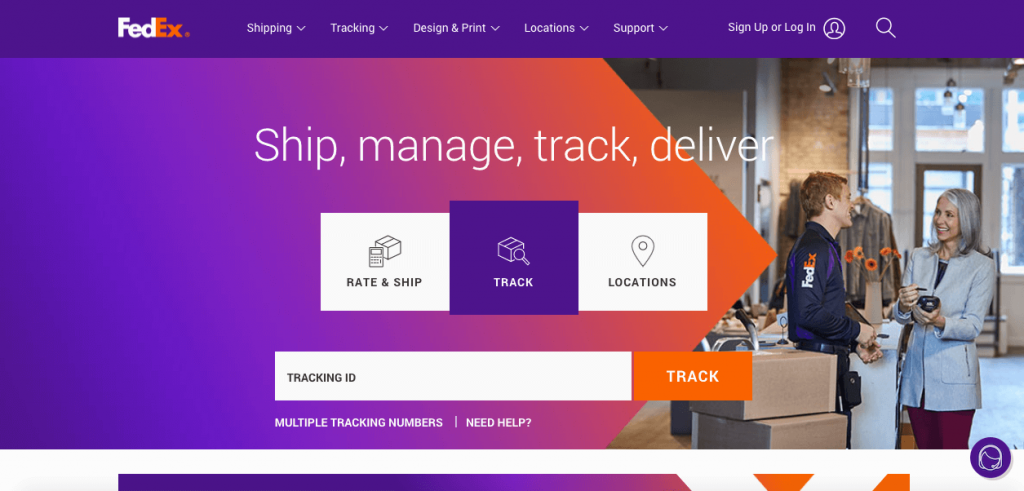 FedEx is an international shipping company that many people choose. They are known for being reliable in handling all of their packages, even fragile ones. They even ship consumables and items that are keen on temperature. 
Choosing FedEx is a wise decision since they have fair prices and are worth it. They ensure that the package will come safe and sound. FedEx also offers international priority shipping and packaging to all of its customers. You can also do international priority shipping tracking for all of your parcels, which you can do on their website or app. 
UPS
If you opt for domestic shipping, UPS is the best for that. They offer various services; mainly, it allows you to ship animals and dangerous products. You have to note that they don't allow shipping temperature-sensitive items. 
UPS is also best when it comes to shipping fast. They will deliver the package within three days as soon as they get it. Like other couriers on this list, you can do international shipping tracking to know where your parcels are during the shipping. 
Note: You can refer to their website to know the National, Freight, and International shipping services they offer. 
USPS

The US Postal Service, known as USPS, is one of the longest couriers. Because of this, they have built a brand trusted by many. USPS offers a variety of flat-rate boxes to meet the needs of any size business, from tiny to large. It is ideal for anyone since it's easy and budget-friendly. 
USPS has cheap international shipping for small to medium or heavy items. They also offer free shipping which drew half of the customers. At the same time, they provide various mail services, from international priority shipping to low-cost shipping. 
You can check the USPS international shipping tracking here.
DB Schenker
One of the world's biggest firms is DB Schenker. Their main base is in Germany, but they have over 2000 sites in many places across the world. It is the best choice for people with delivery needs in Europe and international shipping areas. You have many delivery choices to choose from. May it be land, air, ocean freight, and parcel delivery. 
Australia Post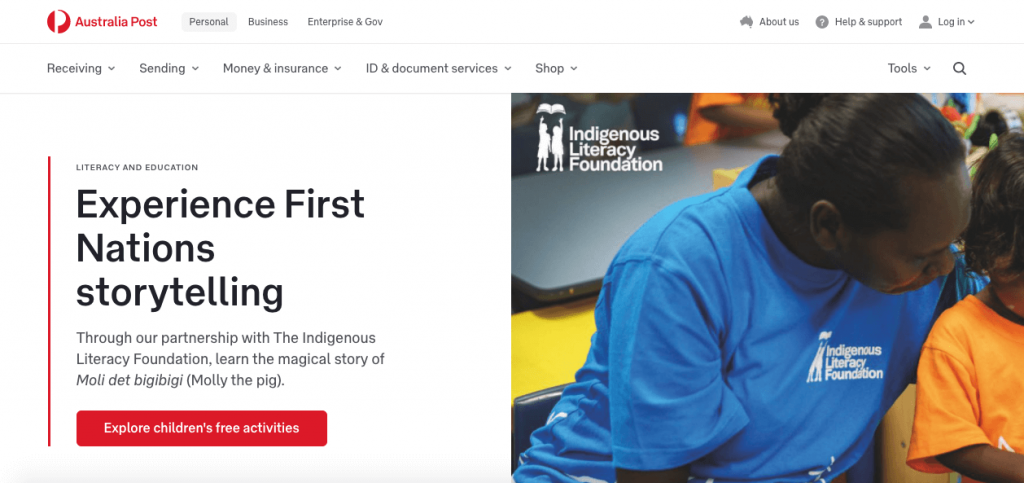 Auspost international shipping, also known as Australian Post, is the perfect courier. Not only in Australia but in many parts of the world. The only problem is auspost the international shipping cost is more pricey than other couriers on this list. But, they also have the most viable delivery options. 
Some of the auspost shipping international services are prepaid-satchels. It's an excellent service as they have no extra cost to deliver in remote and regional areas. They also have eParcel services that help to revamp shipping services. This eParcel is simple because of the QR code and a tracking system. 
You can use Australia post shipping international tracking to see your cargo. 
Canada Post
Canada Post is among the oldest and most iconic shipping companies. They are known as a brand that provides superb delivery in many places in Canada. It is best if you want a cheap delivery in the Canadian area. 
HBC Logistic
HBC international shipping is one of the best options that you can choose. This logistics and service have the experience that will ensure all your items will arrive on time and safely. They also have many partners like UPS, who share the same goal for their customers.
Royal Mail
Royal Mail is a shipping company based in the United Kingdom. They are known for fast delivery with a delivery time of 2-3 days. Royal Mail also offers many shipping services, such as:
Express international shipping
Economy international shipping
Standard
Signed
Tracked
Blue Dart
Blue dart is based in Chennai. They are one of the couriers on this list that gives services to over 220 countries. Because of this, they are known throughout Asia for having international shipping and domestic one. 
You can refer to Blue Dart's international shipping tracker here. 
What is the cheapest international shipping?
The meaning of cheap international shipping will vary depending on the items, weight, location, and the courier you will use. However, among all the options noted above, the cheapest international shipping from Australia, from any site, is USPS. 
The DHL international shipping rates are less pricey than the international rates of FedEx. Because of this rate, DHL is best for international shipping while FedEx is for domestic ones. 
What incoterms are best for an international shipment?
Incoterms define the duties of the shipping company and buyer. You can use these incoterms to reduce the cost of your shipment. If purchase outside of your country, the best incoterms you can use are:
DAT (Delivered At Terminal)
DAP (Delivered At Place)
DDP (Delivered Duty Paid)
You will only pay for the customs niceties in the country where your package will arrive. At the same time, you will pay for the delivery in your area and offloading. 
What is economy shipping?
The economy international shipping is the least pricey form of sending a package. When you use this shipping, your items will arrive safely while paying at a minimum. The only problem is it will take time to arrive compared to expedited international shipping or express international shipping.  
What is the cheapest international shipping from Australia?
You can use different international shipping Australia services to send parcels from Australia. An option would be auspost international shipping. However, the auspost international shipping cost will depend on the delivery service. You can compare them below:
Many Australian international shipping methods are available. But their prices will also depend on what product you are shipping, sizes, and weight. For instance, if you opted for "international car shipping Australia," the minimum costs are between $3,500 and $6,000 for a standard-sized car or small truck. Another example is if you opted for international furniture shipping to Australia, you have to pay $1,000 to $4,500. 
Chapter #4 Tips on how to reduce cost when shipping internationally
Know your shipping location
Shipping location is vital in making sure that you can cut your cost. If you are shipping only in your location, using a courier that ships in many places are useless. For instance, if you are in Australia and shipping in the area, the DHL international shipping rates are higher than auspost international shipping costs since it ships overseas. Because of this, you may choose to work with national couriers. 
Work with legit shipping companies
You should best work with a shipping company that you can trust. Most of the time, problems and issues arise. You don't want to ruin your name because you have a slow delivery. So before you pick which ones you should work with, research and read their reviews. 
Negotiate with many international shipping companies
You can cut your costs when through negotiating. You will be surprised how many of these firms offer discount prices. This power will be in your hands, mainly if you make at least 100 shipments per month. Even if you're a small company you can also negotiate.  
When you negotiate, make sure that they know the following:
Your number
Shipping requirements
Volume
Projections
Buy bulk supplies
You will need a lot of supply materials, like boxes, air pillows, bubble wrap, for shipping your products. These materials run out fast because you will always use them. It's best to buy them in large quantities. This way, you can save a great deal of money, and you can take the benefits of volume discounts to reduce your costs. 
Get flat-rate
One of the ways to reduce shipping costs is flat-rate shipping which logistics companies provide. When you ship your items, mainly the bulky and heaven ones using the flat-rate option could save you money. So what you can do is research and choose the most cost-effective option that meets your quoted shipping speed.
Get refunds
Delays always happen. The good thing is, you can get a refund. Checking your shipment takes a lot of time, but knowing the progress or failures you need to face is vital. Also, if you ship so often, you can get the benefits of requesting refunds for service failures—the same way with weight anomalies, charges, and other issues.
Utilize online postage printing
Skipping the Post Office counter and printing your postage online saves you significant money. If you use USPS, you can have Endicia and Stamps.com to give internet-based postage. You can use your computer to purchase postage or a shipping label, and the USPS will send the package on your behalf.
Reduce the weight of the package
You should expect that it's more expensive if the weight is heavy and large. Also, note that many carriers will use your package's weight to assess your shipping costs, especially if the weight is greater than the DIM weight. 
Reduce the DIM weight
The dimensional or DIM weight is a unique factor that carriers use to price their services. It is helpful to lessen your costs since you will deem the size of a package. You can calculate this weight by multiplying the box's length, width, and height and dividing them by DIM divisor. 
Make use of third-party insurance
Most carriers earn profits by overcharging their customers with insurance. Carriers typically charge around 80 cents per $100 of insurance. However, when you use third-party insurance, it's usually about 45 cents per $100. 
Avoid paying for expedited international shipping
It's best to avoid expedited shipping since they destroy your earnings. To avoid this, ensure that you handle your orders as soon as possible to meet the delivery deadline. If not, you may lose money if a customer pays for expedited shipping and your package leaves the warehouse late. 
Choose online shipping payment
By paying online, you can save up twice as much. USPS allows you to save 16% on priority mail orders if you pay online. While international shipping Australia via auspost international shipping costs less, saving up to 25% on International Standard postage. 
Estimate all shipping costs
Before you can bill your customers their total expense, make sure that you include shipping. Carriers charge you with signature, weekend delivery, and other shipping fees. You don't want to shoulder these costs alone, so add them to your pricing structure.  
Take the eBay international shipping work 
eBay international shipping work used DDU (Delivered Duties Unpaid) shipping option. It implies that customers will not have to pay taxes and duties at the time of purchase on eBay. However, they will have to pay the carrier for duties and taxes at the time of delivery. 
Using this shipping method is best, especially for you as a seller. But many customers don't like this because of the high cost and slow delivery. 
Make use of regional carriers
Regional carriers have the same services as shipping companies like UPS and FedEx. But, they offer lesser cost. The only difference regional carriers have is they operate in a small area. For example, you may choose international shipping Australia companies if you are in Australia and serving overseas. If not, you may select the cheapest international shipping from Australia to many regions, such as:
Fastway
Omni Parcel
ParcelPoint
Sendle
Choose hybrid services
Couriers' hybrid services are the cheapest international shipping from Australia and many countries. The only problem with this one is that it has a short delivery time. 
Consolidated your boxes
The best form to reduce shipping costs is to consolidate your orders into fewer packages. For example, suppose you sell skincare kits and each kit weight. These products can be shipped using poly mailers and compiled the packages in one big box. The shipping cost will be $18.62 instead of $28.64 and will save you 35% on shipping costs.
Have a precise billing
There are a variety of shipping charges that may be applied to the product, and you must account for your customers' expenses. These billings must be accurate since you don't want to cover all the costs.
Select prepaid shipping
Prepaid shipping is one of the factors to reduce cost since you can get savings of up to 20%. Rather than paying and sticking shipping labels on each package, you can stick them on boxes all in one. This service is best for companies that ship the same packages with the same weight.
Use shipping account number
The shipping account number is a big help in gaining access to higher volume discounts. To do this, have customers use your account number when shipping their shipments. It will boost your shipping amount and reduce costs. 
Change from packages to poly mailers
A tip to reduce your shipping cost is to use poly mailers instead of boxes. It is best if you are shipping non-fragile items such as clothing. Poly mailers are inexpensive, take up less space, and require less packaging. 
Choose pick-up and delivery
Why waste your time delivering your packages to your courier location? You will only spend more money on that. Instead, search for a carrier who will make free pick-ups and deliveries. You only need to keep up with their pick-up schedule, but it's efficient in the long run. 
International shipping aus post courier offers a pick-up and delivery. If you use this one, you can book and manage the pick-up here. 
Take into consideration to outsource your fulfillment
A third-party logistic or shipping company will help you save money by providing low-cost shipping, especially for small businesses. When you outsource your fulfillment to them, you are guaranteed that they will handle all the shipping processes from the start to your location or your customers' area. You can also avoid excess zone charges and high-custom charges for each fulfillment. 
Use the packaging given by the carrier
If your box is above your courier size laws, there will be preceding dimensional fees. If you are to use your won packaging, you have to customize it based on the shipping rules, and it can add up to the cost! To avoid this, use the packaging given by the carrier, and, instead, you can put your package inside. 
Do seek expert help
One of the fallacies many buyers have when they ship their products is to do it alone. In this way, they can lessen the cost. That is not the case. Most of the time, buyers can save twice as much when they get help with shipping aces, like JustChinait. Here are some of the benefits when you work with experts:
They have a wide warehouse space to store and ship packages.
Help with inventory control.
You can get discounts.
Packaging Experts.
Chapter #5 Mistakes to avoid when doing international shipping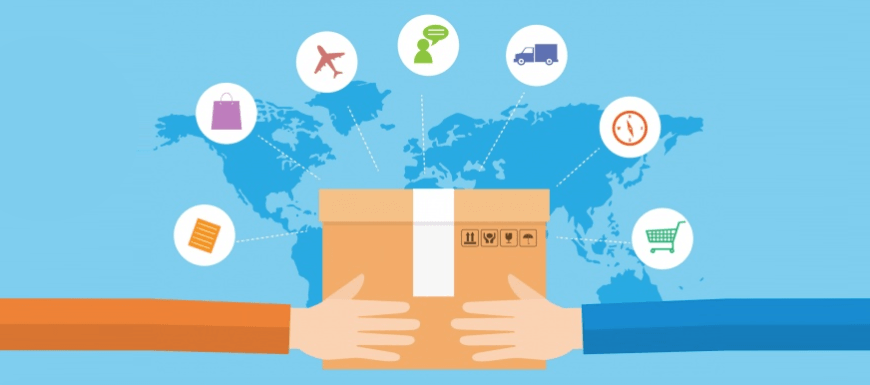 There are many risks when you ship overseas, and if you don't know what to do, you'll fall into a trap. Here's what you need to note when shipping in many parts in the world:
Do Not Use The Right Provider
One of the things you need to avoid when choosing which international cargo shipping is not getting the right one. It doesn't mean that the provider is known; they will be compatible and work with you. The problem may arise during this time, mainly if they don't know what they're doing. It is best to research which ones to choose. In this way, you can avert issues with customs, destination countries, and other shipping companies.
Fill out your documents correctly
Paperwork is essential. Whether you're using express international shipping services, DHL shipping international services, or auspost shipping international services, it will still matter. If you don't have complete paperwork, customs will hold your cargo.
Making use of the cheapest international shipping
Choosing international cheap shipping services is not a crime. The only problem is that you must take extra care when looking for affordable international shipping rates. Some international shipping services take a step on making the international shipping cost too low. In fact, some look attractive, yet they will not care to ensure that your parcels arrive in one piece. 
Understand your foreign shipping limits
You have to note that your desired shipping location has rules and regulations you must follow. The point of entry is different from one place to another. For instance, some countries restrict imports and exports of specific food or liquids. If what you're bringing falls under the restrictions. Then customs will hold your package, and you will get charged. 
Mistimed import and exports
Time is valuable when it comes to shipping across many countries. It can be tricky and challenging if it's your first time with international shipping. You may end up mistiming your imports and exports, resulting in delays and loss of customers.
Did not package properly
You must invest in added protection materials for all your package. If what you're shipping is fragile and vulnerable, then packaging properly is non-negotiable. Because if you do not secure them, your package may be damaged en route if you are not careful.
You can ask your courier how to pack based on the criteria they give correctly. They will almost certainly specify the method of boxing and padding items, so make sure to follow their guidelines.