How to check supplier credit history, when purchasing from China?
Do you often worry that suppliers will not hear from you after receiving a payment?
The reasons for this are as follows:
1. The supplier ran off with the money
The supplier company suddenly declared bankruptcy
3. The bank account of the supplier enterprise was frozen due to the court action
4. Supplier companies face cash flow disruptions
5. Supplier enterprise legal person or shareholder dispute
Method:
Using credit reporting platforms in China— Qichacha
3 steps for foreigners to use Qichacha to query supplier information
1.Open the website https://www.qcc.com/ and use Google Chrome to switch it to English. You can enter the company name, person name, brand/product, address, phone number, and business scope to query suppliers. Attn: Please enter this information in Chinese.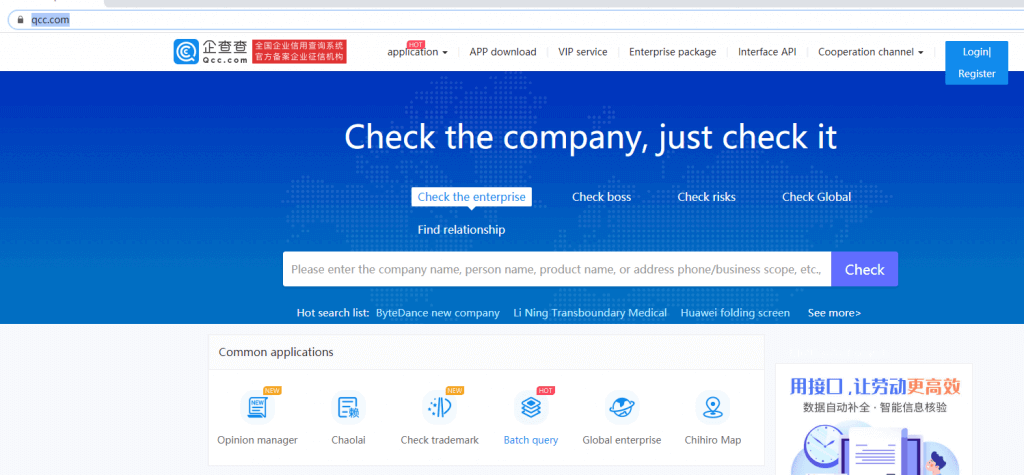 2. For example, search "企查查" the search results will be displayed based on character matching (search results will be matched by company name or brand product), select the target result for the query.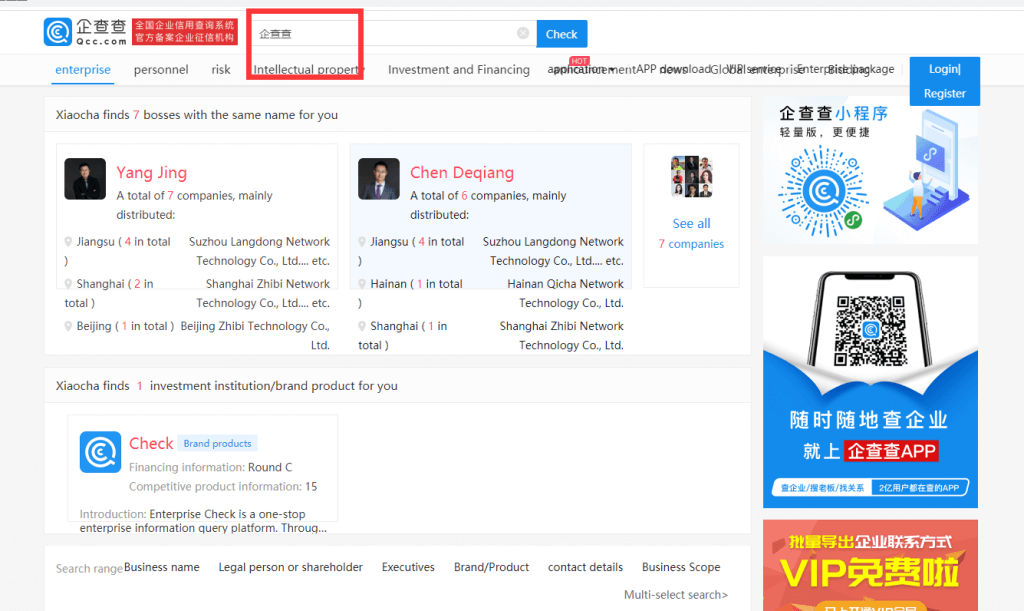 3. In the search results, Qichacha provides Legal representative, registered capital, date of establishment, Email, phone no., official website, address, basic information, legal proceedings, operating conditions, enterprise annual reports, intellectual property, business license information, shareholder information, etc.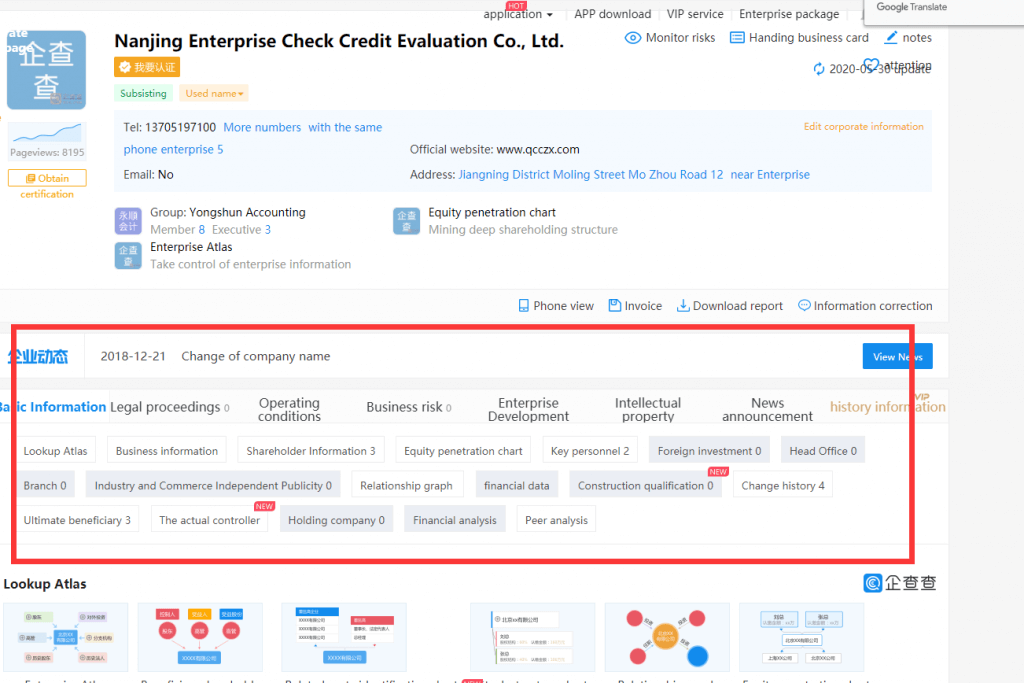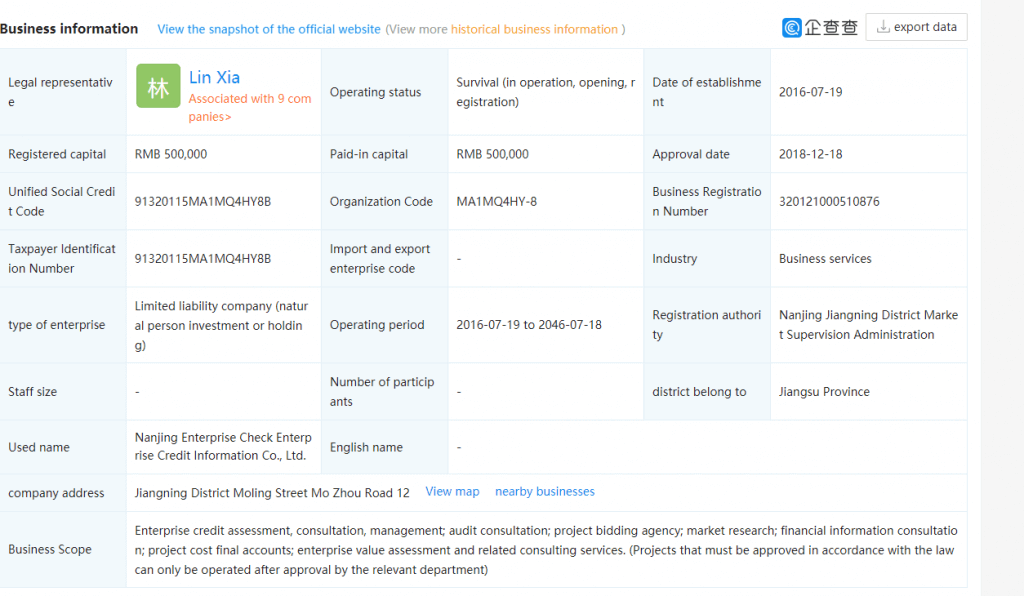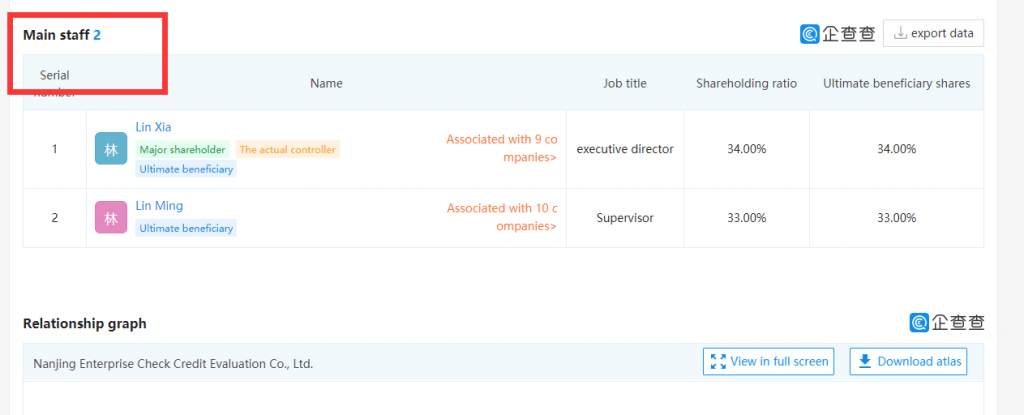 In addition, you can also review the credit of the company based on legal proceedings and risk scanning. The operating status of an enterprise is also an important indicator for examining an enterprise's information. The operating status contains more details
The above information is available for free.
What information do I need to see to avoid payment risk?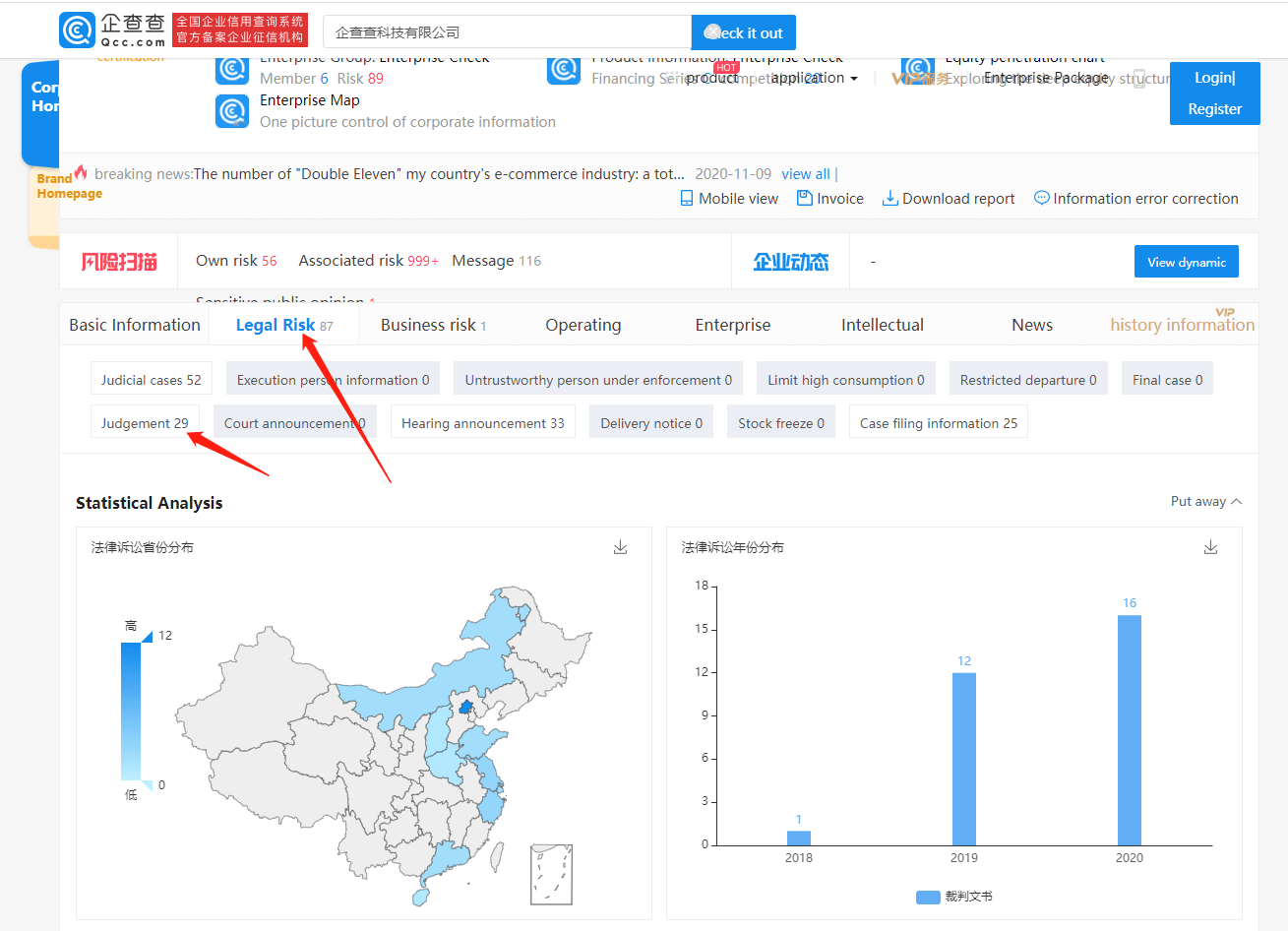 1. Judgment: the bank account may be frozen at any time if there is a court case.
2. Enterprise operating status: Any "abnormal operation" or "abnormal account" is likely to be in a dormant status (Dormancy Status). Generally, this type of business collects payments through personal accounts, so we can't find out their true credit information.