How Does Amazon FBA Work in 2022
Including:
Pros and Cons
Amazon FBA Fees
Important Steps
Lots more
So if you want to make money with Amazon, this guide is for you.
Let's get started.
Chapter #1 Amazon FBA Basic
What is Amazon FBA?
According to Shopify Amazon fulfillment definition, Amazon FBA, also called Fulfillment by Amazon, is an Amazon fulfillment service given to amazon sellers. It is a solution that lets the seller use the amazon FBA warehouse to store and ship their products to Amazon. In short: the seller sells, and Amazon ships. 
Before the launch of Amazon FBA, they first started Amazon Prime to gain more consumers and increase revenue. However, Amazon knew that this could hurt their business in the long run. Because of this, many sellers got curious about how Amazon FBA works since they wanted to adopt this approach.
Fulfillment is a factor important in business where it requires storage, packaging, and shipping items to customers—the same way processing returns, refunds, and exchanges. But few sellers can afford the capital to pay for fulfillment services—this is where amazon came in. 
As an Amazon FBA seller, you can reap the benefits of being amazon seller services as you use their services. For instance, Amazon will manage all the shipments, covering returns and refunds. They will also store your products at the amazon seller warehouse, picking and packing, and other services.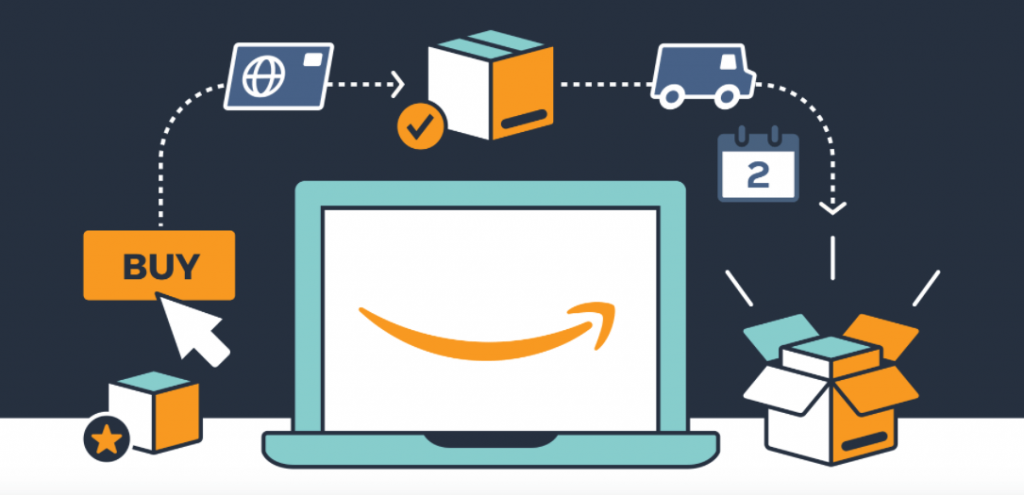 How does the Amazon Fulfillment Service help Amazon Sellers?
There are many chances for being an amazon seller for beginners when it comes to fulfillment. There are three options amazon put up; Fulfillment-by-Merchant and Seller Fulfilled Prime. These two make the sellers pack and ship the product themselves. Or the FBA, where the seller outsources storage, packaging, and shipment to Amazon via FBA.
The Amazon FBA business is a big help to amazon sellers who has no funds to pay a sum of money to storage facilities and workers. Though they will still settle an amazon seller product fee, it is still a lower and better option. 
The seller would ship their products to the Amazon FBA warehouse. They will store the products and process the orders as they arrive. Of course, the rest, like inventory, sales, and stocked up, you will handle. 
How using Amazon FBA for beginners an advantage?
There are many potentials as an amazon seller for beginners to earn and promote your products. Because as a seller, your goal is to have many stocks and sell them for profits. The dilemma: you don't have any storage spaces and even time to pack and ship your orders. 
So how can you expand and make your business grow? It is where the Amazon FBA business comes in!
The Amazon fulfillment service is so organized that the seller ships their products to Amazon FBA warehouses to store; Amazon will send them quickly to the customers. Because of this, the Amazon FBA seller will not worry about same-day delivery and even a return and refund policy.  
What is the cost of Amazon FBA?
One of the amazon seller costs you need to pay monthly is the amazon fulfillment service warehouse. This amazon fulfillment cost depends on the quantity of the stocks. Amazon determined these costs by the size of the product and how long you kept them. If you want to be an amazon seller for beginners, note that these fees doubled during the holiday season. 
Is Amazon FBA profitable in 2022?
Definitely, yes! Starting an Amazon business has more benefits, even though it has drawbacks. If you put much effort, consistently improve, and learn from your failures, you will be able to sell on Amazon. You can even earn as much as you expected, as long as you know how things work. 
However, Amazon is a tough market. They even require time and expense to get started. Handling an Amazon FBA business needs understanding, dedication, and work ethic. So before you become an Amazon FBA seller, improve your expertise and have someone train you to achieve sales funds.
Chapter #2 Pros and Cons of Amazon FBA Business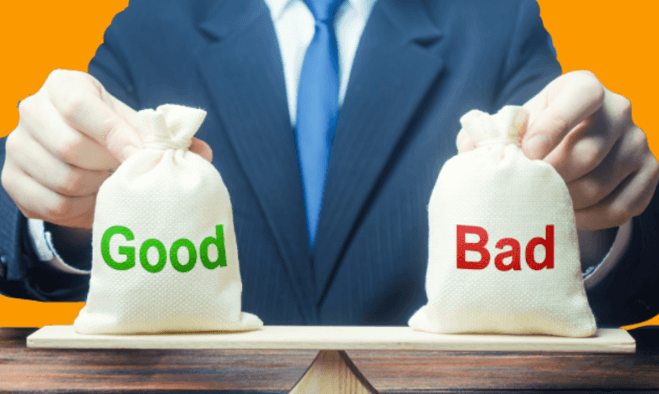 Pros
1. Amazon has a good brand image
Amazon is an already established brand that many customers trust worldwide. Customers know that when they buy products from Amazon, they will receive them with ease. Or if there are any problems, Amazon will process them quickly. This brand image of Amazon has a significant impact on you and your business. 
2. Access to loyal Amazon customers
As mentioned, Amazon is a trusted brand with many loyal customers. Because you are one of the Amazon FBA sellers, you can access FREE and FAST shipments. Usually, you can get your product to your customers faster and cheaper than you can. In this way, your loyal customers will keep on buying from you. 
3. Improve your presence and rank higher on Amazon
When you use the Amazon FBA program, you will appear in a much higher search result. As an Amazon FBA seller, your product listing will appear solely by price, putting them near the top of the search results.
4. Marketing is not needed
Forming a business needs months of marketing before earning and appearing higher but yields little immediate return. However, when starting an Amazon business, there is no marketing required. For instance, Amazon has many advertising tactics at the top of the Amazon search bar. You can also put keywords in your listing to appear visible. 
5. Fast and free shipping
Amazon FBA has a goal to handle all the work for you. They aim to provide fast and reliable shipping to all of your customers. All you need to do is maintain your listing, ensure that they have enough stocks, and let the fulfillment process take care of everything from start to finish. 
6. Reduced shipping cost
Amazon has many partner shipping couriers like FedEx, DHL Express, and UPS. They provide Amazon with significantly discounted shipping prices. Because of this, you won't have to worry about shipping fees if you're an FBA seller. All you must do is pay a program fee and let trusted courier companies handle your package.
7. Return management
Amazon FBA handles all the returns and refunds since this is part of the fulfillment process you paid and avail. As an Amazon seller, you will not worry about dealing with hurdles of returns since Amazon will settle them. 
8. Customer service control
As an Amazon FBA seller, one of the amazon seller services you can avail of is customer service control. Amazon will be the one to provide your customers the assistance they need, for instance, when they want to return something. You can also make use of the platform to handle the customers yourself. All you need to do is navigate the platform. 
9. Warehouse and storage spaces
Once you become an Amazon FBA seller, you will access fulfillment facilities. Including the trucks, services, air-freight, trailers, and aerial drones. You can store your products and make the most of their services. 
Remember, Amazon operates with the most modern fulfillment networks in the world. So, not only can you use Amazon's warehouse and employees, but you can also benefit from the company's years of knowledge and expertise. 
10. Selling possibilities
You can become one of the Amazon FBA sellers anytime and anywhere you are. Amazon will manage all of your orders 24 hours a day, seven days a week. It is why you can generate revenue, even in an impossible time. There are also different ways to sell on Amazon, for example, the Online Arbitrage function. 
11. Product Niches
There are hundreds of options for the best product for amazon FBA. However, some of the most popular are electronics, books, homewares, and arts and crafts. 
12. Scalability
Amazon provides many FBA programs that you can add to your business. You will not think of a strategy that might work for you. Instead, you can refer to the following:
FBA Subscribe and Save 
FBA Small and Light
FBA Export 
FBA Pan-EU
Multi-Channel Fulfillment 
13. Manage your company from anywhere
One of the pros that an Amazon FBA seller will have is being free. Amazon will handle all of your orders 24 hours a day, seven days a week. You will pay them based on the program you choose. 
For example, Amazon will deal with all your customer inquiries. If a customer has a concern with their order, they can contact Amazon's customer support department rather than you dealing with it.
Cons
1. Stress
One of the disadvantages of working with Amazon FBA is the stress. This stress is caused by a lot of unknowns when you first start. You will feel like you're not in control since Amazon will handle most parts of the transaction. 
2. Work hours
You have to remember that Amazon FBA is not a "put it and ignore it" business. You have to invest time, effort, and money so it will grow. Because of this, it gives you the impression that you're working for Amazon. At the same time, you need to add more hours for a better return. 
3. The brand logo is not on the product packaging
When your customers receive your products, you must remember that Amazon will put their logo. Because the customer will not see your logo, you will have difficulty appearing as a brand. If your goal is to create a name and standing, working with Amazon FBA is not beneficial. 
4. Amazon FBA product requirements
Amazon has its own set of requirements for products entering the warehouse through FBA. These requirements can be tricky, mainly if you refer to amazon FBA for beginners. Some of the requirements are:
You must verify that all the labels on the products are proper before shipping them to Amazon. It includes the packaged, labeled, and sent under the FBA inventory warehousing rules. 
5. Sales tax
There are different sales taxes per state. Calculating taxes is tricky if you operate in one state and store your products in a different state warehouse. Amazon can manage this for you. However, there are tools to aid you in handling various tax issues and standards. 
6. Amazon seller cost 
As an Amazon seller business that is newly built, money is everything. FBA is a handy service, but it is not free. Even though Amazon seller services exist, you still need to pay for them. Furthermore, due to the way fees are determined, this service isn't suitable for low-cost items, so you'll need to be picky about the products you list. Because of these costs, not every seller can afford to spend. 
7. Initial investment
Before starting an amazon business, note that it's not free. You'll need to open a Sellers Account, which costs $30 per month. It would help if you also had the capital to ensure you have enough stock to store. But, you'll only be able to recoup your investment once you've sold your products. 
8. Higher returns
Amazon has a generous return policy. If you are among the Amazon sellers, you may encounter high return rates of products. Amazon would send returns to you, and you would have to arrange for them. However, Amazon is making adjustments to allow returns to be sent straight back to your facility. While this is handy for customers, it is inconvenient for vendors.
9. Amazon FBA fee payment
This FBA fee is a charge from Amazon to hold, pick, package, and ship your orders. These costs of FBA differ on the size and weight of your product, but typically 30-40% of your product price. It is a large number, especially for an amazon seller for beginners. 
Chapter #3 The Amazon FBA Fees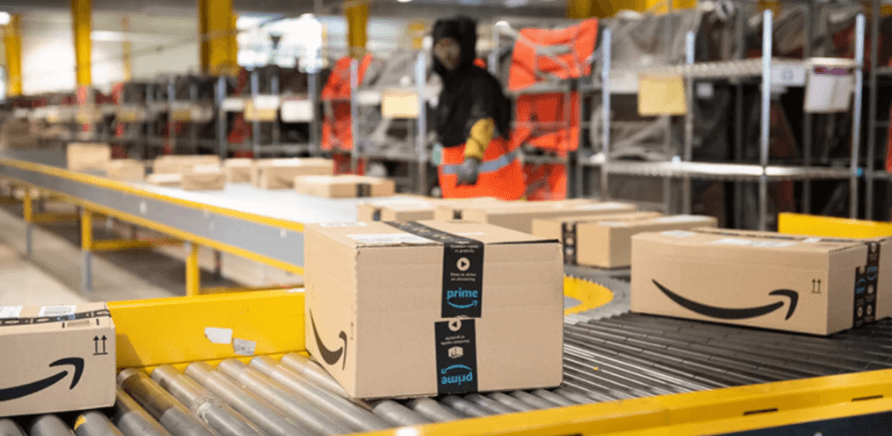 One of the disadvantages of being an Amazon FBA seller, especially for an amazon seller for beginners, is the FBA fees. Amazon sellers must cover the amazon seller cost, including packaging, delivery, and warehouse.
Here are some of the Amazon FBA fees you need to know:
1. Fulfillment fees
This type of fee allows Amazon to pick, pack, ship and deliver your products to your customers. According to Amazon, fulfillment fees vary based on the size, weight or volume, and the type of products you have. Thus, more extensive and heavier products will cost more than smaller ones. 
Fragile and specific items that require safety care like batteries, flat screens, and glass, demand higher fees. Perhaps, you do then consider using FBM.
2. Storage fees
One of the benefits of amazon seller services is the warehouse in many locations to store your products. However, before you can keep your products in any warehouses, you need to pay a fee depending on the product you are selling, quantity, and type.
You should note two types of storage fees: Monthly storage fees and long-term storage fees. 
Monthly storage fees: Before Amazon sell and deliver products to the customers, they will charge you for any space your inventory takes up in their fulfillment warehouse.
Long-term storage fees: If your product stocks remain at the amazon FBA warehouse for more than 365 days, you should expect to pay at least USD 150 per cubic meter.  
3. Referral fees
You must pay a referral fee to Amazon FBA every time you sell your product. For every sale, you need to pay USD 0.99. However, this payment is apart from the Individual seller plan fee you still need to settle. 
The Amazon FBA team calculates these referral fees based on your product type. Some products reach at least 6% to 8% for products worth USD 10 or less. It's possible to go up by 15% if the sale is higher than USD 10.
4. Variable closing fees
Variable closing fees are a fixed cost charged to the amazon seller as an added cost to the referral fee. It is a computed closing cost, primarily for sellers that did not avail of the monthly subscription fee. 
If you are an Amazon seller product-type "media and entertainment," you should pay this closing fee. It ranges from $1.35 to $1.80 for products specified.  
5. Amazon seller account subscription fees
You have two options for seller plans:
Individual plan: It is perfect for sellers with a few products at most 20 items since you need to pay around USD 1.16 per item but with no monthly subscription fee. 
Professional plan: It is ideal for sellers who expect to sell more than 20 goods each month. You need to pay around USD 23.43. Using this, you can avail yourself of many amazon FBA product services like bulk listing via APIs, restricted categories, and more.  
6. Removal fees
You will pay an FBA removal order fee on a per-item basis. However, it takes 90 days or longer to process a removal order, and the package departs the amazon seller warehouse. You should expect to wait for two more weeks for the shipment. 
7. Return process fees
Customers can return items to Amazon for free, but you need to pay as an Amazon seller. It is the entire fulfillment fee for a specific product. You can refer to the return process rate below: 
Chapter #4 Responsibilities when Starting an Amazon Business
Now that you use the amazon seller services to your advantage, you can focus on the key selling points, markets, and your role as seller. 
Let's take a look as a seller in Amazon FBA for beginners or experts: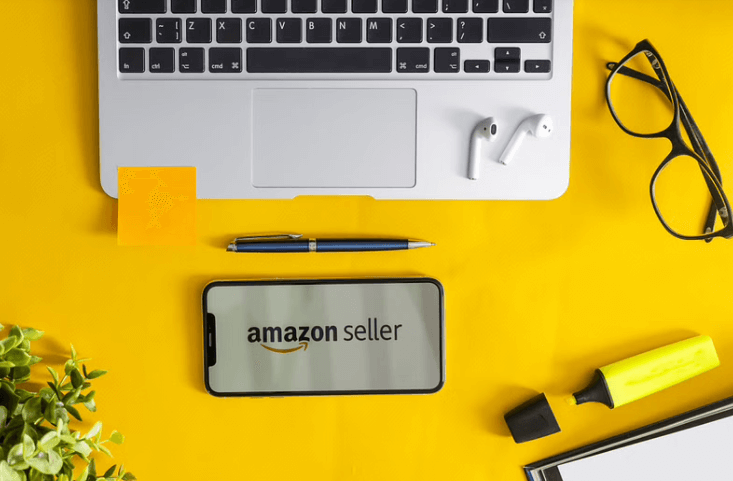 1. Create a top product
You need to have game-charger products that will sell. You can't just start being an amazon seller online if you won't intend to sell. So before entering the market, it is best to look for the best product for Amazon FBA that people will buy. 
2. Advertising and marketing
The Amazon FBA business for sale is currently the leading market for buying and selling internet businesses. It is why it's not surprising how they have over 350 million items offered, and there are many sales daily. However, your Amazon FBA business buyers will not notice your products because of this rate. 
Aside from having an amazon seller pricing strategy based on low prices, a of the method you can do is make your products known. Post and promote your products and Amazon FBA account on social media. You can also make good customer service and increase your 5-start reviews.
3. Product images and descriptions
As an Amazon seller product, make a listing with many perks and killer photographs that show your products in a new light. It is best to have a professional photographer take images, including a handful of lifestyle shots showing the product in use. 
However, you have to remember that Amazon FBA has strict image requirements. Take as many pictures as you want, but follow the said requirements, including the sizes and backgrounds, or you can't post them.
4. Inventory control
It would help if you had enough stocks, especially if your product has constant orders. We understand that it's tough because you'll need to invest more money and time to make the next batch of things before the current set sells out. Especially during the Christmas season, it is critical to prepare your stock levels well in advance.
Chapter #5 How Amazon FBA works
Starting the Amazon FBA for beginners is simple and how the whole Amazon FBA works. You sell in any part of the world, and Amazon will ship them to your customers. 
To have a clearer picture of how Amazon FBA works, keep reading:
1. Open a seller account
Starting an Amazon business requires opening an Amazon FBA account to register and list your products. So you must first register as an amazon seller and fill out any information needed to set up your account completely. 
Also, you will need to choose a marketplace you want to sell. You can start with the US and add FBA to your account once you've established one.
2. Select niche and product to sell
The next step is choosing a product you will sell within your preferred area. You can select any best product for Amazon FBA, but it's best to research and know what works for you. 
You can do keyword research to see how many people are willing to buy these specific products. For instance, type in "Amazon FBA Deutsch products. " You can also look into the Amazon FBA Reddit questions since most buyers and sellers use them. 
Amazon seller product research is one of the arduous operations you will go through. But in the end, everything will be worth it since you can prevent packaging headaches and any product fails. 
3. Make product listing
Before starting an Amazon business, you need to note that you need to do an amazon seller product listing. It is the page where you will add your products to the Amazon catalog. The page should include the following:
Title
Bullet points
Amazon seller pricing on products
Product description
An image with high resolution
Keep in mind, when doing a product listing, make sure to view it in the customers' POV since it needs to pass to their standard cards. The A10, an Amazon Algorithm, means you should use SEO keywords to rank higher. 
4. Ship products to Amazon
One all your product arrangements and amazon FBA seller duties, you can now ship your stocks to Amazon. There are 100 Amazon seller warehouses to store your products, and Amazon will let you know which ones to send them. 
5. Amazon stocks
The Amazon FBA stores your products while waiting for any orders, then ships them. Once they obtain the outcomes you sent, they will keep it on one of the shelves. As your inventory moves through the warehouse facility, your inventory numbers will grow.
Note: If your product gets damaged inside the warehouse, Amazon will pay for it through the Amazon FBA product sales price. 
6. Customers buy your products
As simple as it is when a customer buys your product, Amazon FBA will ship your product and keep your inventory supply up to date. If you are confused about this process, you can check the amazon seller for beginners guide. 
7. Amazon ships products
The Amazon FBA work includes shipping your products after Amazon has collected all customer information throughout the purchase process. However, they will pick and pack your product before sending it to them.
8. Amazon services for customers and products
One of the amazon seller services you will get is customer service. Amazon FBA will email the consumer through the shipment process and keep them up to date on the tracking process. Perhaps there is a problem; the consumer can contact Amazon. Aside from those, Amazon will also deal with returns and refunds. 
9. Get paid
You need to put your bank account details to set up your Amazon FBA account. After Amazon FBA deducts fees and taxes from the sale, they will deposit the proceeds to your designated bank account. 
Chapter #6 Amazon FBA Program Selection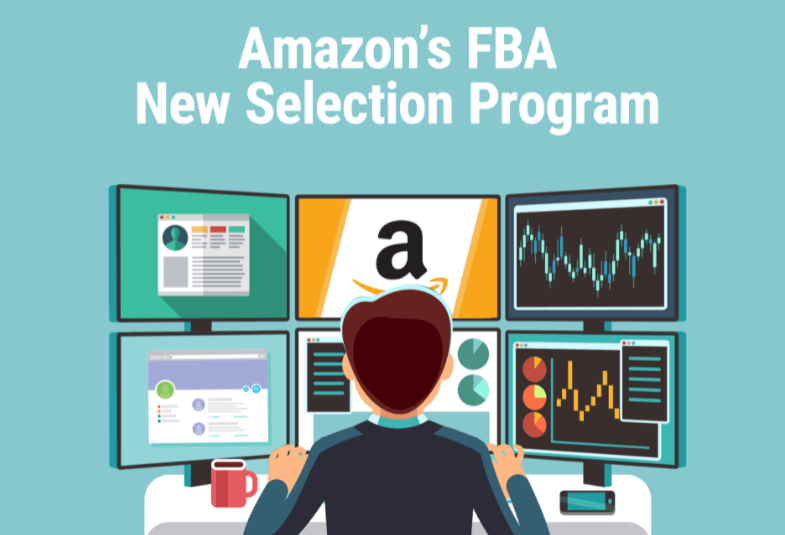 The Amazon FBA Program Selection is a no-risk Amazon FBA program that aims to help amazon sellers put up new products or aspirants to be part of Amazon FBA for beginners sellers. 
When starting an amazon business and using these programs, you can expect to have 90 days of free storage. You can also have cash advantages per item to be much below $100. If you are a new amazon seller business, you can earn up to $100 in free partner carrier shipping credits. 
1. What are the products legible?
There are certain limitations on which items are able:
New to FBA: It merely suggests you have never shipped stock before.
Small standard-size or large standard-size products: This indicates that there are no excessive products, small and light items, such.
 Must have an IPI score of 400 or higher.
2. How to enroll?
There are no reasons you shouldn't enroll in the Amazon FBA program. There are no fees associated with it, and it imposes no other limits on your products. Registration is super easy, too. Go to this Seller Central website and select the enroll button.
3. Are there any ASIN limits?
The FBA New Selection program will not lift ASIN restrictions. Instead, Amazon FBA sellers who participate in the programs can get perks for up to 500 new ASINs every year. However, on the 1st of January, Amazon will reset the 500-ASIN restriction each year.
If you are new as an Amazon FBA for beginners business, you can have a 5% monthly refund. As new amazon sellers who sign up in FBA 2022, you can list your first buyable ASIN; then Amazon will enroll you in the program.
Chapter #7 Why should you work with Amazon FBA?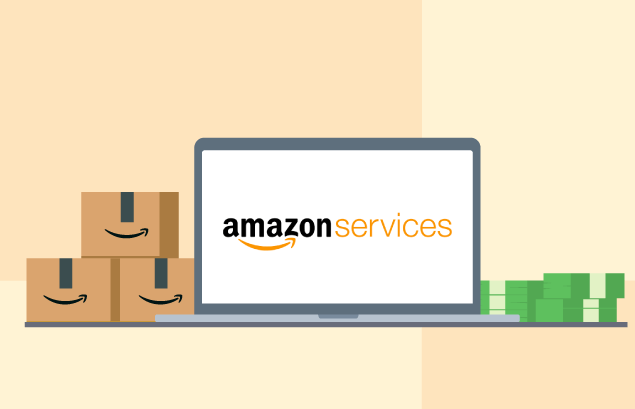 1. You will be able to give lightning-fast services
Amazon has a one-of-a-kind online ordering system. Through this, they fast process and ship to ensure that you deliver things to your clients faster than you could ever. Therefore, it benefits your business to have a good standing in 
2. You have a lowered working cost
Thanks to the Amazon fulfillment service, you won't have to worry about storage and staff. All you have to do is pay Amazon FBA fees and let them do the work for you. 
3. Productivity gains
Being a seller requires time, money, and effort. You will have no time for yourself if you handle customer support, refunds, storage, packing, and shipping of your products. It is where the Amazon FBA comes in and be a helping hand. 
Chapter #8 Tips on Amazon FBA Business in 2022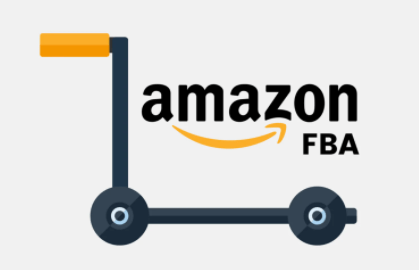 1. Find the best product to sell on Amazon FBA
It may seem easy to navigate the Amazon FBA, but in reality, it's not. So, you can refer to the Amazon FBA for beginners guide, which is helpful when starting an Amazon business. You can also use many tools online to research the best product to sell on Amazon FBA. 
Here are the top 10 that you should not:
Fashion clothes
Exercise and fitness equipment
Beauty and cosmetic products
Electronics
Gift cards
Books
Shoes
Home and garden things
Pet supplies
Seasonal products
2. Create product bundles
The reality of being an Amazon seller online is the competition. There are tons in the market with the exact amazon FBA pricing, quality, and service. A way to stand out is to create packaged listings that catch customers' eyes and provide more for their spending.
3. Wisely Choose Amazon FBA product
When it comes to product picking, you must be cautious. Amazon market is saturated. You can see the same products at the same prices. However, you can avoid this by choosing the best product to sell on Amazon FBA and profitable. 
4. Know Amazon's Policy
Many Amazon FBA sellers overlooked this one since it doesn't seem necessary. However, Amazon has policies and guidelines that seem complicated and intimidating to read. It consists of many pages that you won't read, but MUST since failure to do so jeopardize your selling rights. 
You can start reading the amazon seller for beginners guide or Amazon FBA for beginners references on the internet. 
5. Create your brand
Many Amazon sellers have a misconception that you will have many sales when you choose a top product and list it. Though you must be selling a high-quality product, it's not enough. To have consistent sales, you must build your brand and promote it to reach your target audience. 
Your product should have positive feedback from the customers, so your stats can qualify for the buy box. It also maximizes your sale and market opportunities.  
6. Don't let your inventory pile
Amazon notifies you when your supply numbers are low, but you must ensure that you replace stocks as needed. In the same way, if your store is still many, you will pay a large amount, which is not suitable for you and your business. 
7. Be responsive
One of the amazon seller services you should note is being responsive to customers. If users or customers ask questions, you should respond quickly and nicely. It aims to provide superb customer service and pitch them as long-term buyers.