Buy Wholesale Pet Supplies in Bulk
This is a complete guide to buying wholesale pet supplies in 2022.
In this new guide, you'll learn:
The best wholesale pet supplies
The best supply wholesalers online
Top pet supplies manufacturers in China
Lots more
Let's get started.
Chapter #1 Buying pet supplies wholesale basic
Why should you buy wholesale pet supplies?
There are numerous justifications why you should buy wholesale pet supplies, among other things, such as:
Savings on expenses – There are numerous advantages to purchasing wholesale pet supplies, but the notable one is how you can save money. You can buy large amounts in standard sizes and quantities and get them at a lower price. You will have a stock for a year and will not have a problem with a price increase. 
Accessibility –  When you buy in bulk, the product is immediately available. Instead of running through the store to purchase products when you run out, you can simply get them to where you store them. 
Discounts – Most online businesses also give free shipping on large orders; you can have all of your products delivered to your home without paying any delivery fees. You can get sales, discounts, and bundles when buying wholesale pet supplies.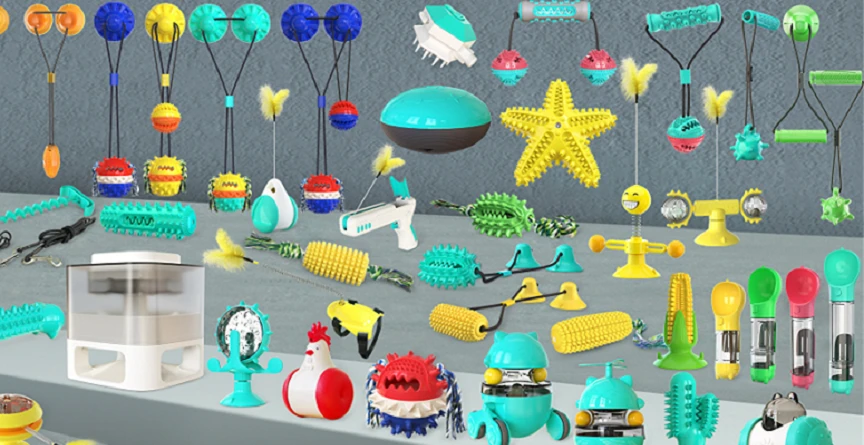 What is buying bulk pet supplies mean for pet owners?
Buying pet supplies can be expensive, especially if you have many pets. However, when you purchase wholesale pet supplies, you are always ready for your pet's needs. For instance, dog food is crucial to keep your dog full and healthy. You won't have to worry about running out since they are available at all times in your storage. You can also combine wholesale pet supply with the heavily discounted price, resulting in significant savings for your wallet over time. 
Why is it cost-effective to buy pets supplies wholesale?
As per the data presented by Economists, the United States has the most expenditures when it comes to pet supply among all the countries. Because of this rate, there is a possible price increase and running out of pet supplies in no time.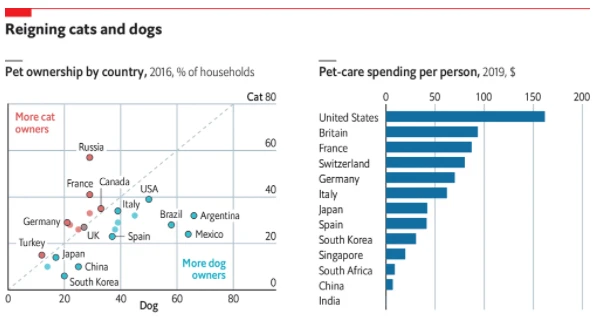 However, one of the most cost-effective ways is to buy pets supplies wholesale. Many pet owners receive substantial discounts when purchasing their pet's supply. Similarly, when you buy larger supply packets off the shelves, you'll get a better "cost vs. yield price."
Chapter #2 The best wholesale pet supplies
Pet Food
An important wholesale pet supply that pet parents and businesses need to have. Buying pet food in bulk is less pricey for pet parents than individual packets. If you purchase pet food in small bags, there is an additional cost that increases over time.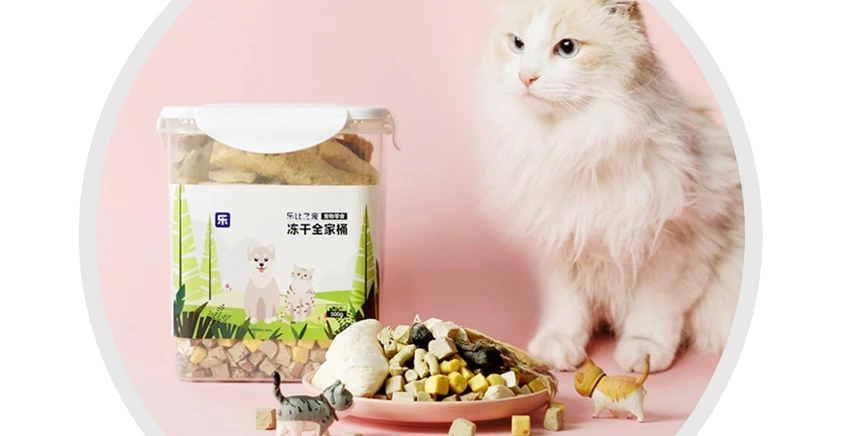 Leash and Collar
You know your dog will require a collar if you have a dog. There are different kinds of leashes and collars that you can choose from that matches your style. You can even select a personalized one.
Different leashes and collars can serve various functions. It's best to keep an extra leash and collar on hand. The best way to do that is to wholesale pet supply leashes and collars. Here are some examples of the various types of collars: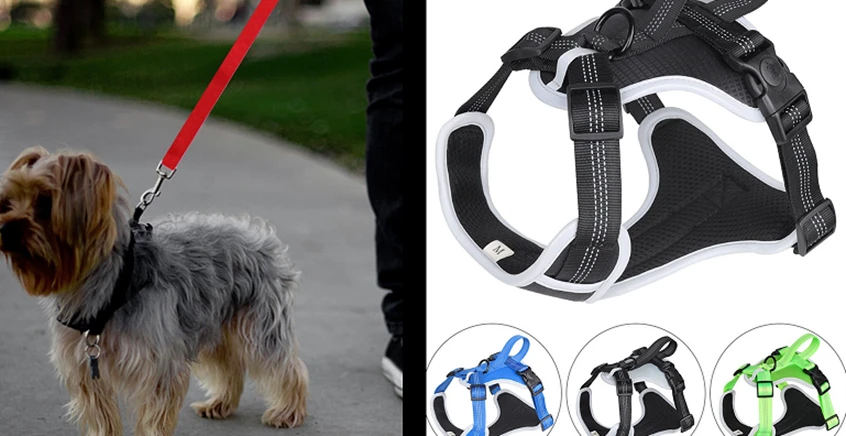 Retractable leashes
Leashes with poop bag dispensers
Leashes with padded handles
Reflective collars
LED light collars
Treats
Treats is indeed a good idea for wholesale pet supplies. They are used in many things like training, even as convenient and effective rewards for your pet. There are many kinds of treats; however, try to focus on buying one for your pet's well-being, training, or stimulation. 
Pet Vitamins and Supplement
Purchasing vitamins and supplements in bulk is a wise decision for pet parents. These items are a must for maintaining the health of your pets. For instance, your veterinarian recommends dogfish oil as a regular part of their diet. You don't want to miss giving them this tablet because you ran out. In the same way, it's a more convenient and cost-effective option for you.
A wholesaler pet supplies business is the best, especially if your main products are pet vitamins and supplements. Pet owners need it all the time, hospitals, and even veterinary doctors. Thus, you have a broad scope of a target market. 
Pet First Aid Kit
Pet first aid kit is a cheap pet supplies wholesale that you must always have. And pet parents can purchase a ready-made kit or make one yourself. It is a worthwhile investment to be ready for almost any situation that your pet may come across. 
In the same way how pet supplies wholesalers can make this profitable, especially if they are selling all the items in first aid kits, such as: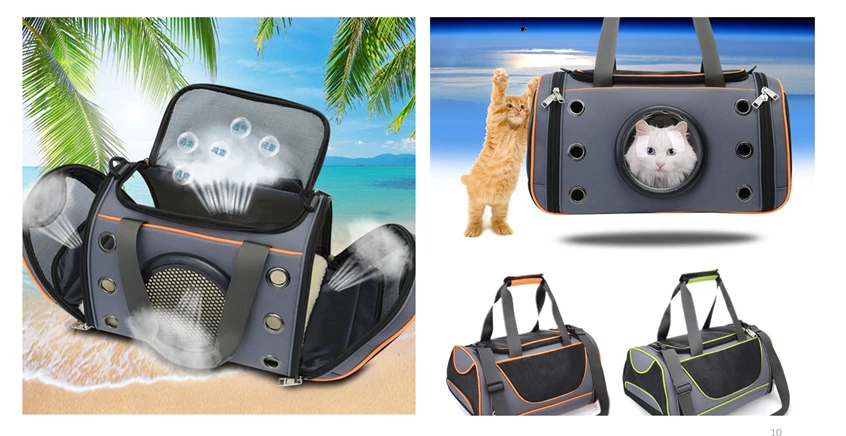 Digital thermometer
Antiseptic wipes
Antibiotic ointment
Hydrogen peroxide
Sterile gauze pads
Bandages
Adhesive tap 
Muzzle
Tweezers
Cotton balls
Pet Camera
As pet parents, when you leave your pets alone in the house, you have no idea what their up to. However, keeping an HD camera designed specifically for pets lets you see and hear what's going on. Sometimes, they have a built-in microphone so you can listen to anything in your house and have an alert option in case of an emergency. Keeping many pet cameras around your home is a must, especially if you leave or travel for months. 
Toothbrush and Toothpaste
A toothbrush is a must for your pets. Even though they dislike having their teeth brushed, you need it for their oral hygiene. If not, it may be harmful to your pet's health and result in an expensive visit to the veterinarian's office.
There are many kinds of toothbrushes specifically for each type of pet. However, they can wear out in a few months since you brush your pet's teeth at least three times per week. There is also special toothpaste for cats and dogs is available at pet stores, but they are pretty expensive. You can use deals and sales to save money or buy this wholesale pet supply. 
Toys
Toys are helpful to make your pets engage in physical activity. It also keeps their fun and liveliness. There are many pet toys for different pets; however, here are some of the best options you can find: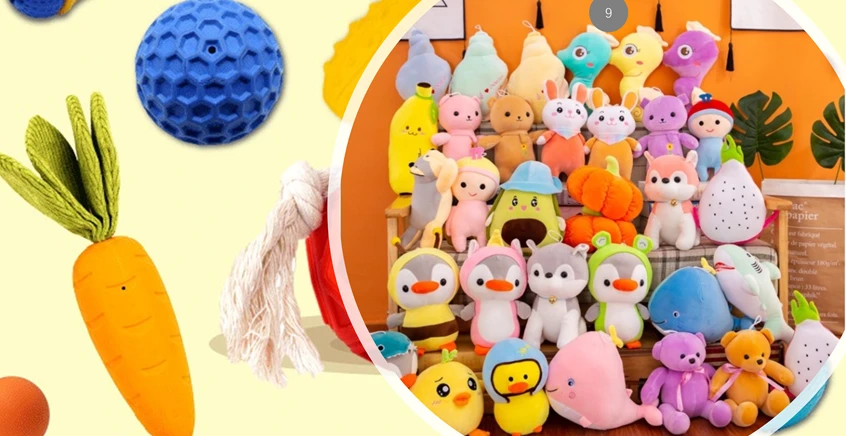 Catnip cat toy
Cat scratcher
Dog ultra ball
Pet Grooming Brush
Daily, you need to remove dead hair and prevents their fur from becoming tangled or matted. A tool to do this is a pet grooming brush. As pet parents, you can find wholesale pet grooming supplies from wire brushes to bristle brushes to de-shedding brushes and even glove brushes for a low price. 
Bath time Products
Most pets dislike baths. However, this is one of the most needed steps to maintain the health and smell of your pets. Keeping good bath time products for pet owners will persuade your pets to enjoy and love bath time. To save expenses, buying wholesale pet supplies bath time products is a must. Many of the wholesalers pet supplies stores also chose pet bath time products since it's profitable. 
Food Containers
Keeping dog food in an airtight container, mice, bugs, and other unwanted critters may get into your supply. Many food containers are eco-friendly, PA-free, food-grade plastic, and made from heavy-duty materials that will not harm your pets. 
For pet supplies wholesalers, food containers are a good product investment to sell along with pet food. For sure, pet owners will be intrigued to buy not one but many for their pet foods and necessities. 
Nail Trimmer
Many pets also don't like having their paws touched, and as a result, nail trimming becomes a chore for pet parents. A nail trimmer is an essential wholesale pet supply product. They are tiny and look like other tools, so you can misplace them or lose them most of the time. Keeping one, two, or many nail trimmers for numerous occasions is perfect.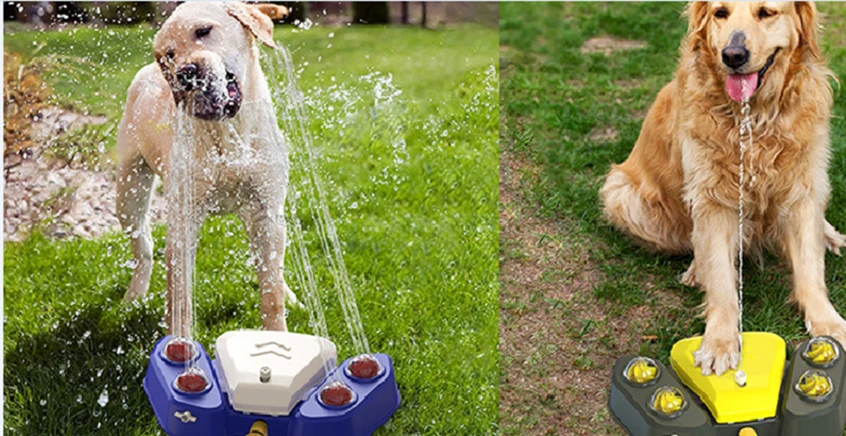 Housebreaking supplies
Housebreaking supplies minimize the risk of mess and damage in your home if you have a pet. One of the best products for this is puppy training pads. They are absorbent, help minimize the mess associated with housebreaking, and are handy when cleaning. Purchasing them in bulk saves you money.
Stain and Odor Remover
Disasters, foul odors, and everyday filth are unpreventable if you have a pet. A must-buy is a stain and odor remover that is safe for your pet and will not impair the surface to which it is applied. 
If you are planning to be a pet supplies wholesaler and looking for a product to sell, this is the one. Since dirt and other odors always happen to pet owners, they will surely hoard and buy many.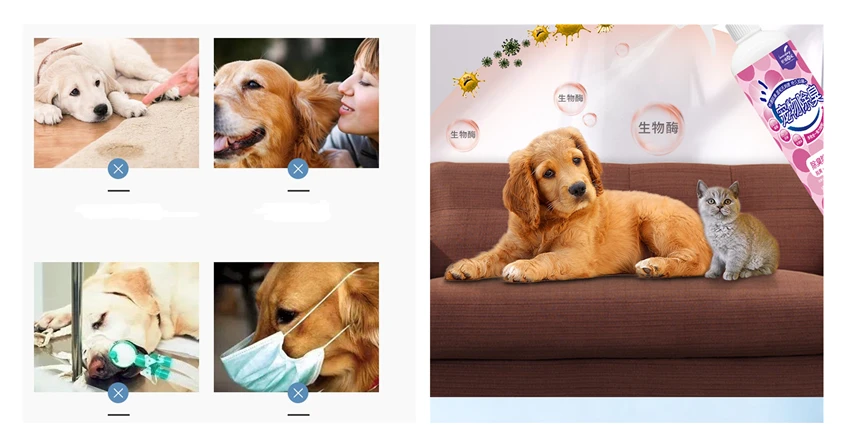 Bed
A Pet bed is a comfortable place for them to rest and sleep. It should be soft enough to cradle their joints and is made by one of the most well-known bedding brands. One of the best pet beds is the  Serta Orthopedic Quilted Pillowtop Dog & Cat Bed. It has a therapeutic foam surface, and the cover is removable and machine-washable, making upkeep easier.
Litterbox
The litterbox is essential to eliminating dirt problems based on much research. It is a place where your pets can urinate and defecate and also allows you, as pet owners, to clean up after easily. It is a must to buy wholesale if you are in need to place them in many parts of your house. 
Cleaning products
If you have a dog crate or kennel that needs to be cleaned regularly, buying a cleaning pet supply wholesale products is a good idea. They are cheaper, and you can get good deals from famous pet cleaning brands and products like Fresh N' Clean and Clean Cage deodorize. 
Pet Bowls
Pet bowls don't need to be fancy. Stainless steel or ceramic bowls can suffice as pet water and food bowls. However, if you are looking for a pet bowl that functions well and is aesthetic, you may do so. Many pet supplies wholesalers offer everything from elevated bowls to filtered water bowls, even personalized ones.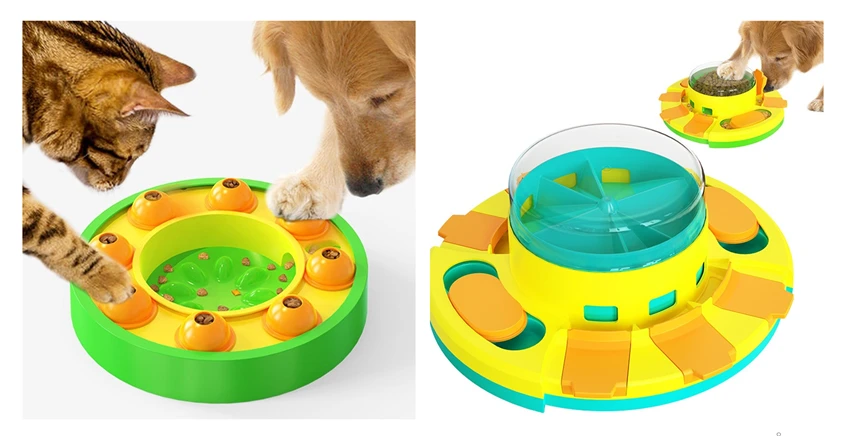 Poop Disposal
Poop disposal products help ensure that your pet will not be exposed to bacteria, prevent odors and waste buildup. There are two options best for poop disposal; pooper scooper, poop bag dispensers, or litter box. 
A pooper scooper is ideal for collecting and disposing waste in a dog's yard. While poop bags help clean up after your dog on walks or when you're outside. 
Flea Preventative
Flea is a problem for many pet owners. There are numerous pet flea preventives available in the market, but you should inquire with your veterinarian first about what is best for your pet. If you have not yet gone to a veterinary, flea collars, monthly chewable, and medications are over-the-counter aid you can buy to keep your pet flea-free for up to 6 months. 
Chapter #3 Best pet supply wholesalers online
Pet food and pet wholesale supplies are necessities for pet owners. Many large retailers also use pet wholesale supplies for business and ensure that you don't have to leave your house to get pet food, litter, or toys. Some retailers and pet store supplies wholesale offer an online option where you can get what you order right before your doorstep. 
Below are the top five retailers that offer wholesale pet supply:
Litterbox 
The litterbox is a fantastic online store where you can buy primarily cat accessories and litter. Because they focus on wholesale cat pet supplies, you can find catnip, cat toys, cleaning products, furniture, and cat litter.
One of their unique products is clay-clumping litter, an alternative to standard litter. It is hypoallergenic and dust-free too. All of their products are planned and tested by all pet parents. It means that you are ensured every product you buy from them is safe and valuable. 
Target
Target is one of the famous stores where you can buy cheap pet supplies wholesale. They often have many sales and deals ideal for a wholesale pet supply or stocking up. They sell varieties of cat, dog, bird, and fish supplies. However, they don't have significant pet brands that focus on retailers. Compared to other pet store supplies wholesale in this list, they offer online and pick-up in-store. 
PetSmart
Another large pet store supplies wholesaler is PetSmart. They cater mainly to retailers and have products a wide range of brand supplies, treats, health products, and even toys. PetSmart also frequently discounts top-selling pet products such as food, carriers, training goods, and toys. 
In addition, you can also save 10% on your total fee if you order online and pick up drop at your local store. It is the best place to buy if you want to buy in bulk and save a significant sum. 
PetCo
PetCo is a pet retailer based in San Diego and San Antonio, Texas, where they sell pet food, accessories, services, and live small animals. It is one of the most extensive wholesale pets supplies, where you can find a wide selection of food, treats, playthings, and supplies for a variety of pets. 
They have retail stores that are officially open, albeit with shortened hours. They also closed their dog training, closed dog washes, even stopped puppy playtime from making sure people followed the social distancing. It is their precaution to protect both humans and pets during this pandemic. 
PetCo, like Chewy, is offering auto-delivery for 35% off your first purchase, which is a good choice for pet parents who want to continue to receive online deliveries. Plus, they have great deals and discounts for the wholesale pet supply bought by their costumer. 
Chewy
Chewy, Inc. is a Dania Beach, Florida-based pet supply wholesale company. Last 2017, PetSmart bought Chewy for $3.35 billion, which makes them the largest e-commerce asset at the time. Chevy is one of the famous best wholesale pet supplies stores where you can find various products. Some of what they offer are pet food, toys, treats, litter, aquariums, and pet supplements, among others. 
Chevy is an online-only store, so you can expect that they have customer service to tend to you at all times, anywhere, 24 hours a day, seven days a week. They also offer sales on many of its most popular products and brands for cats, dogs, birds, fish, and other animals. 
Chapter #4 Top wholesale pet supplies manufacturers in China
China is one of the best countries where you can source pet wholesale supplies. They have numerous pet industries focusing on a specific sub-group—pet toys, cages, leashes, collars, etc. 
If you are looking for totally random product categories, a trading company is the best. They have a broad scope of products, for example, dog cages and pet cleaning supplies. You can even find wholesale exotic pet supplies you have never seen before. 
Moreover, here are some of the known wholesale pet supplies manufacturers:
Ningbo Xingyi Decoration
In 1997, Ningbo Xingyi Decoration started its wholesale pet supply company. Their location is in Zhejiang, China. 
They are one of the companies that receive many orders, making a monthly capacity of 30 to 50 40-foot containers. It is possible for them since they have one of the largest factories with over 5,000 square meters. And many more than 200 employees that are working in the factory line.
Some of the wholesale pet supplies they offer are the following:
Pet furniture
Pet safety gates
Toothbrushes
Litter boxes
Pet cages
Lint removers
Pet shower sprayers
Pet toys 
Cat restraint bath shoes
Self-cleaning pet brushes
Shanghai Oriland Pet Products
Shanghai Oriland Pet Products first started its business in 1985 in Shanghai. As of the moment, they have two factories with more than 10,000 square meters of floor space. It also has employees of more than 300 people, which allows them to produce more than 800,000 units per month.
Some of the wholesale pets supplies they sell are the following:
Beds and furniture
Rope leashes
Suede dog chairs
Gnawing cat toys with catnip
Cleaning and grooming tools
Foldable travel dog beds
Pet harnesses
Nail clippers
Squeaky toys
Rocking chairs
Qingdao Green Pet Care
Qingdao Green Pet Care is among the wholesale pet supplies manufacturer that makes and ships pet supplies wholesale and everyday supplies for cats, dogs, birds, and fish. Pet wholesale supplies are known as "wholesalers pet supplies" concerned with being good for the environment and healthy for your four-legged pets. And they are among the companies that provide ODM and OEM services for a wide range of pet wholesale supplies products. 
They also have a first-rate factory line and a strict quality control system. It assures all pet supply wholesale products must pass five checks during the making process. But it does not stop there; they still do final checking on all the finished products before shipment. Because of this, all of the products and goods you buy are safe and high-quality. 
As of the moment, they sell their wholesale pet supply mainly to Europe, North America, and Southeast Asia. Some of these products are:
Chewing toys
Bird seeds
Flashing collars
Dog disposable pads
Dog training toilets
Puppy bowls
Pet Food
Silica gel cat litter
Paper cat litter
Pet plastic products
Hangzhou Tianyuan Pet Products
In 1998, Hangzhou Tianyuan Pet Products started its business and became one of the wholesale pet supplies manufacturers and trading companies in Hangzhou, China. They have grown over the 23 years; it now employs over 1000 people and has a production area of 230,000 square meters. These numbers allow them to sustain their monthly output capacity is estimated to be approx. 120 40-foot containers. 
Some of the main as their pet supplies wholesalers company are:
Cat and dogs leashes
Cooling mats
Pet clothes
Waterproof dog hoodies
Rubber toys
Chewing toys
Toys for cats and dogs
Nail trimmers
Feces clean up bags
Cathouses and tents
Pugga
Pugga Pet is a well-known China pet supply wholesaler and wholesale pet supply factory. They have more than 12 years of industry experience, twelve product patents, and quality of products. They also export most of their products to countries like Europe, South Korea, Japan, and America. Even to many places in European and American countries for the companies there to produce.
Here are some of the primary pet supply wholesale products they make:
Retractable leashes
Walk and running leashes
Leather leash
Dog leash
Seat belt
Carrier and mat
Pet harness and collar
Dog muzzle
Pet cleaning and grooming
Pet products accessories
Dongguan Zhierde New Rubber
Dongguan Zhierde New Rubber is a pet supply wholesaler manufacturer specializing in ODM and OEM. They produce products, mainly molar rubber chew toys for dogs of all sizes, ranging from chihuahuas to Pyrenean mountain dogs.
Some of the pet supply wholesale items they produce are the following:
Interactive dumbbell treat dispensers
Teeth grinding toys
Rubber molar chew balls
Squeaky toys
Suzhou Inspirer Pet Products
Suzhou Inspirer Pet Products is a pet supplies wholesaler that focuses on making OEM and ODM pet products for cats and dogs. They have two factories in Suzhou, Jiangsu Province. Additionally, they export the products they made from these factories mainly to Japan and the United States.
Suzhou factory also allows them to produce a wide range of products at most 2000. Each product type has various designs for retailers, wholesalers, and private labels. The leading wholesale pet supply items they make are pet toys, leashes, and harnesses. However, they also make the items listed below:
Collars and leashes
Trolleys
Playpens
Auto pet feeders
Car booster
Portable houses
Cleaning grooming tools
Soft crates
Rubber toys
Kennels
LCY Pet Products Co., Ltd
Founded in 2017, LCY Pet Products Co., Ltd is a leading custom pet product manufacturer and wholesalers pet supplies factory in China. They produce various high-quality, hipster chic, and convenient pet products, supplies, and accessories, among other things. If you're looking for one-stop customized products to sell, this company is best. 
Below are some of the pet wholesale supplies you can find in them:
Dog collars
Dog leashes
Dog harnesses
Dog car seat belts
Dog outdoor gears
Dog outdoor jackets
Dog outdoor saddlebags
Dog carrier backpacks, 
Taizhou Petfond Electronic Tech. Co., Ltd. 
In 2010, Taizhou Petfond Electronic Tech. Co., Ltd. started as a pet supplies wholesalers company. They are among the companies dedicated to bringing together the nation's new and high-quality pet supplies resources in China. They also aim to sell cheap pet supplies wholesale to their customers.
This company focuses on the export of pet supplies. Here are some of the main pets supplies wholesale products they make:
Pet toys
Pet feeders
Pet food containers
Pet grooming tools
Pet bed
Pet carrier
Hygiene products
Dog leashes and collars
Dog toilets
Cat litter box & scoopers
Foshan Shengya Pet Products Manufacturing
In the late 1990s, Foshan Shengya Pet Products Manufacturing was founded. They started making products with designs of metal cages for small animals such as parrots, hamsters, and other animals. 
They now have a factory with more than 40,000 square meters. They also have more than 500 skilled workers and techs experts in 300 different cages. Because of this, they can produce a wide range of products, such as:
Birdcages
Hamster cages
Hamster running wheels
Small animals cages
Hamster toys
Cage accessories
Parrot cages
Hamster rolling balls
Chapter #5 How can I buy wholesale pet supplies in bulk from China?
Canton Fair Phase 2
The China Canton Fair is the largest in China, and it's the best place to meet numerous wholesalers pet supplies and source the best wholesale pet supplies. This event is held in Guangzhou every two years, and it is divided into three phases. Phase 2 is the pet supplies category, but it's not limited to pet products. 
It has a wide range of products and suppliers from all over the world for every conceivable product. Some of the common ones in this fair are wholesale pet grooming supplies, pet food, even pet electrical devices. 
China International Pet Show
The China International Pet Show, held in Shanghai, is a sanctuary for businesses looking for pet supplies wholesalers and pet supplies wholesale. This event takes place at the National Exhibition and Convention Center, with more than 1500 exhibitors bringing their wares to the pet show. Because of this, you can see a wide range of products on display here.
Pet Fair Asia
Pet Fair Aisa, held in Shanghai, is the most extensive pet fair in Asia Pacific Region. It attracts over 1400 exhibitors from all over the world. You should note that even though most pet products are displayed here, the main focus is on pet food.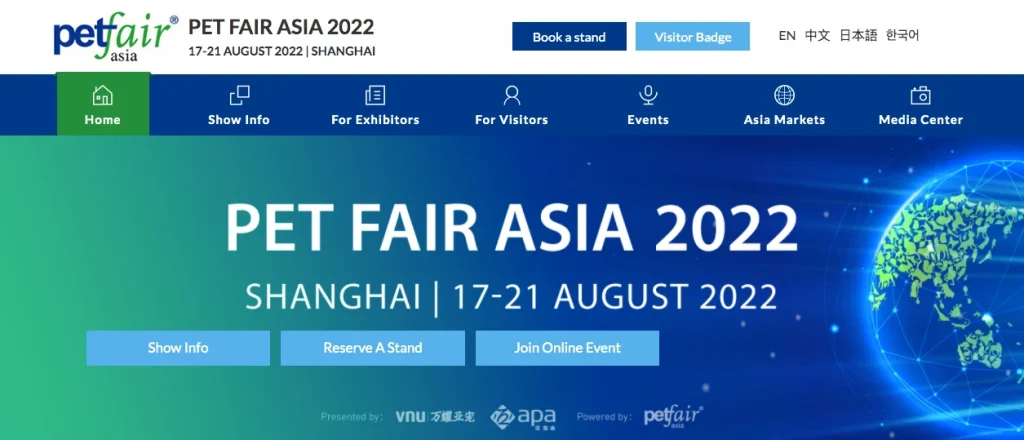 If you're planning to attend this event, it will be in August. It will be held on August 17th, 2022, and will last until August 21st, 2022.
HKTDC Fair
HKDTC Fair is a trade show that is a must-attend for businesses sourcing the best wholesale pet supplies. However, this trade show is not solely for pet products, and it focuses on various products from around the world. Perhaps you're planning to look for other products aside from pet categories; this is the best event. 
China Sourcing Company
China sourcing companies like JustChinait are your best option if you want to source the best pet supplies wholesalers and products. They have set up a network of trusted sources capable of producing pet supplies and equipment at a low cost. They will also help you will all of your sourcing needs. 
Chapter #6 FAQs when buying pet supplies wholesale
Who buys wholesalers pet supplies?
Pet owners are the primary users of pet supplies. The majority of them use pet products to convenience themselves and their pets. Most of the time, pet owners are busy every day to the point that they forget essential products for their pets. 
In this case, a bulk supply that pet parents can grab over their house—food or cleaning materials come in handy. Pet supply wholesalers, retailers, and resellers also buy cheap pet supplies wholesale, then sell them for a higher price to earn. 
What to look for when deciding on a pet supplies wholesaler?
You can focus on many pointers when deciding on a pet supply wholesaler. However, if you are sourcing a supplier in China, there are some ways to help source a reputable and trustworthy one. 
ISO 9001 certification.
Select a pet supply wholesaler who specializes in at least a few areas.
A cheap pet supplies wholesale priced reasonably. 
Registered with FedEx or BSCI.
Have positive feedback on the delivery of high-quality products. 
What is the best shipping service for shipping pet products from China?
When shipping wholesale pet supplies from China, you have many options, such as:
Sea Freight
Air Freight
Ocean Freight + Express Freight
Air Freight + Express Freight
Express Freight
Rail Freight 
Among all these options, sea freight is the best shipping service to use when importing products from a pet supply wholesaler. It is priced low and will guarantee that your cargo will arrive safely. Perhaps, time is crucial for you; express freight is the best option. 
Is it a good business with pet supplies?
Definitely, yes! Millions of people around the world have pets. When it comes to budgeting, people who genuinely care about their animals include pet food and pet care on their list of "essentials." If done perfectly, you can make a lot of money from this business.
How can I sell pet supplies?
Selling pet supplies is possible anytime, anywhere. You don't have to be excellent to succeed in this field. An option is to sell pet supplies is to open a pet store supplies wholesale. It is best if your target market is around your location. 
However, becoming one of the pet supplies wholesalers online is still the best option. It is flexible and has more room to grow. To guide you, here are the three steps you can do as a beginner:
Locate the appropriate technology.
Look at how the competition does it.
Find a reputable drop shipper.
Source wholesale pet supplies manufacturers in China.