What is the Cost of a China Sourcing Agent
China is the biggest manufacturing country in the world. No doubt, companies from around the globe seek manufacturers here to run their businesses. There are many advantages of sourcing products in China. What are those? You can save time, money, and effort. These three things cost a lot.
This blog will explain more about a sourcing agent in China. Nowadays, they are a big help in reaching certified direct suppliers. We will find out what they can do for you and how much they cost.
Chapter 1: China Sourcing Agent Basics
For sure, you have heard of the term sourcing agent many times. First, let's define what a sourcing agent is, what they do, and their roles and functions.
What is a sourcing agent in China?
A sourcing China agent is a professional company or individual offering sourcing services. When you need reliable and trustworthy direct factories or suppliers in China, they can connect you to them. They are experts in product sourcing so that you can get the best supplier for your product category.
Why is sourcing China agent important?
The role of a sourcing agent China is significant in many ways. They have a connection to the chain of suppliers in China, so you can be sure to only connect with the legitimate suppliers. Not all suppliers in China are manufacturers. Most of them are just traders or suppliers pretending to be one.
Let's give an example:
Are you looking for furniture suppliers in China? When you search the internet, you can find thousands of suppliers from Google or other Chinese market channels. They can give you a quote for the product you are interested in buying. But they are not the best suppliers to reach out to.
The best person to help you is a China furniture sourcing agent. Why?
Because in China, only 10% of the main suppliers are manufacturers or direct factories. They are not even 100% reachable by foreign buyers. They do not communicate in English, and they do not list their companies on major platforms like Alibaba or AliExpress.
You need to hire a China furniture sourcing agent to get to the direct furniture suppliers.
Only the top China sourcing agents can connect you to real direct sources or manufacturers. Since the best China sourcing agent is professional, you can rest assured they can negotiate for you with these suppliers. They serve as intermediaries so you can get the best deal and create a long-term partnership.
What are the roles and functions of a China sourcing agent?
Provide a list of the most suitable direct suppliers
The best sourcing agent in China can access a record of qualified suppliers for different product categories. These direct sources can provide professional service, lower cost, high-quality products, and long-time partnerships.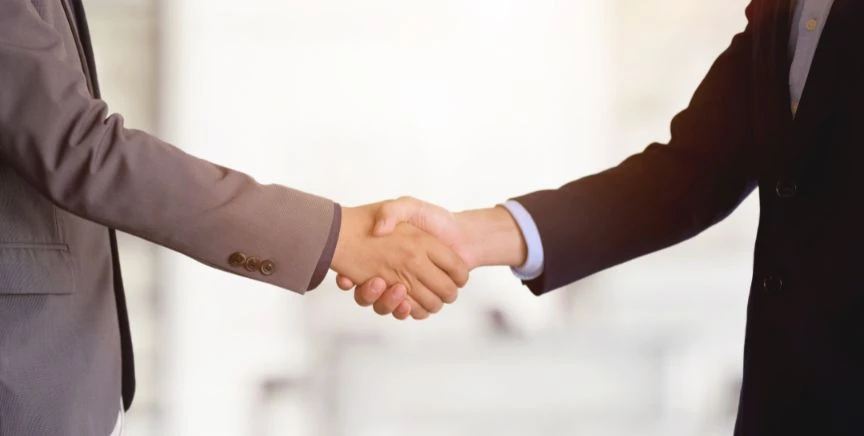 Helps negotiate in your behalf
A China product sourcing agent can help you talk with the supplier, especially if there is a language barrier. There is only a small percentage of Chinese people who can speak English. It is hard to communicate when you and the supplier cannot agree together due to language problems.
With the help of the best China sourcing agent, you can agree with your supplier professionally. You can have a healthy negotiation. This will avoid risks when dealing with suppliers for the first time.
Inspects the factory and check the company certificates
With the help of a sourcing agent in China, you do not need to visit the factory to inspect it personally. The agent can do it for you. They can also check the products before, during, and after production.
Company certificates are good proof that a factory is legitimate. The China sourcing agent will not only certify if they are valid, but they can also help you understand what they mean and how to validate them. You only want to buy from a direct supplier with a good record of client services and years of expertise.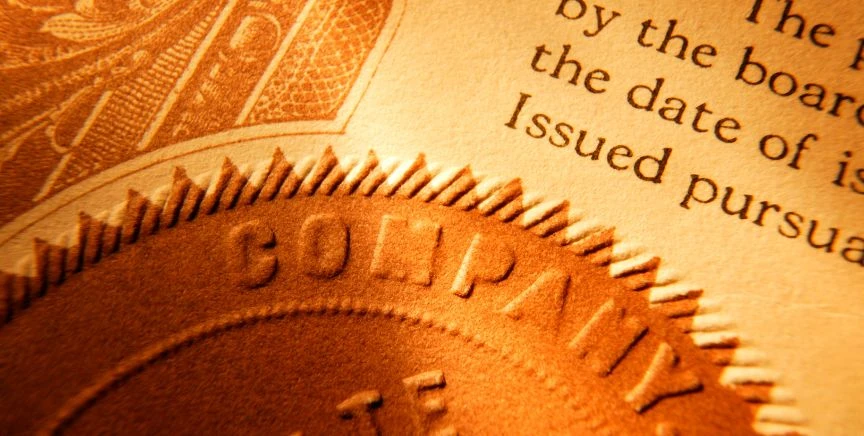 Chapter 2: China Sourcing Agent Fees: How Much Do They Charge?
Just like any professional, sourcing agent fees are not the same. It is not cheap in the first place. However, it doesn't mean that you will already get the best service when you pay the highest. Finding a reliable and experienced agent is still the key.
As mentioned, the sourcing agent China cost depends on the service or services they will do for you. Some companies hire only a specific service, but some go for an all-in-one service. In this case, the sourcing agent China cost covers sourcing, negotiating, inspecting, and shipping assistance.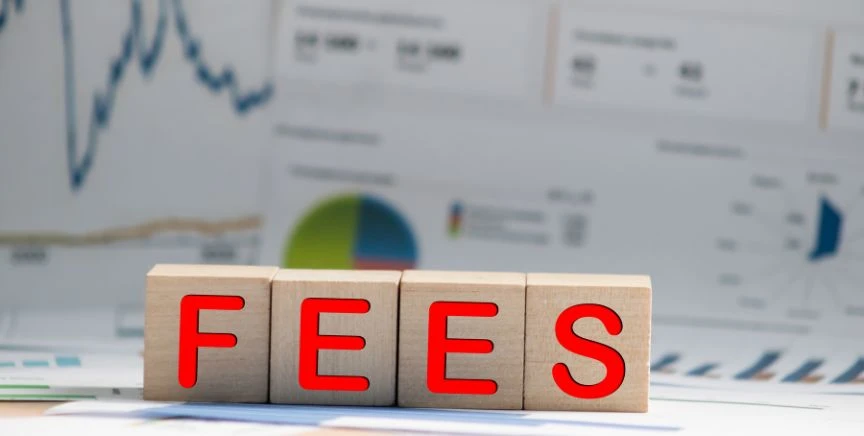 Types of Fees
The cost depends on the services you require. Aside from their basic services, the sourcing agent China cost depends on the work you need. The following are some costing options:
One Time Fee
The sourcing agent China cost can be a one-time fee. This is when a China source agent will do a one-time service for you. For example, if you hire a professional sourcing agent in Guangzhou China, the following services require a one-time fee:
Sourcing or searching for a suitable provider
Checking the company's qualifications
Product checking or inspection
Verifying if a supplier is a direct factory or trader
Talking to a supplier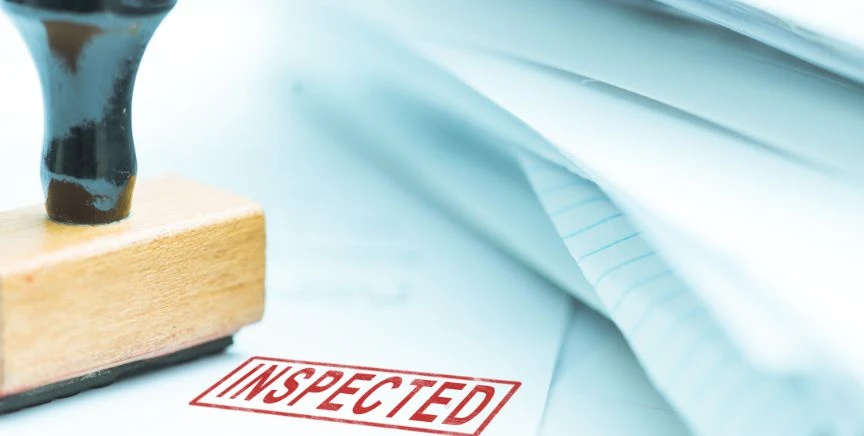 Flat Fee
The sourcing agent China cost for a flat fee is determined at the start of the project. You will discuss your product details and requirements with the sourcing agent, and they will proceed from there. They will connect you with suppliers who are a good fit for your needs.
For example, if you hire a sourcing agent Guangzhou China expert to source qualified suppliers for your company in the Guangzhou area only, they will provide all possible suppliers. The criteria for choosing are based on the requirements you provided.
The disadvantage is that you must pay them to locate a list of manufacturers, even if you disagree with their recommendations.
Commission
For the order you will place, China sourcing agent fees can be in the form of commission. They will normally ask for a 10% commission. This, however, is not always fixed. Depending on your arrangement, commissions can range from 5 to 10% of the entire value.
Avoid sourcing agents China who offer you a low price because you get what you pay for. However, you can expect a more stable manufacturer supply chain with more significant and acceptable fees. You can negotiate the fee based on the price and quantity of your order.
After a successful sale, China sourcing agent fees can come factory commissions. If a sourcing agent service China just works on commission from a manufacturer, they are more like a trading or logistics firm.
On behalf of the factory, they find clients looking for their products. They have existing relationships with factories with which they can engage with the client.
Beware of some who say they are the top China sourcing agents. Some agents do price markups. The client is uninformed of the total cost of the products in a price increase. You pay the price that your China products sourcing agents declare to you. It usually happens with those new in sourcing.
Combined Fee
China sourcing agent fees can be from two or more of the above choices in this payment structure. You may, for example, pay a fixed charge to find eligible suppliers and then pay them a commission when you place an order based on MOQ.
The combined fee model frequently motivates the best China sourcing agent to perform at their best. The more satisfied clients are with their service, the more money they earn.
Continuous Management Fee
If your company needs top China sourcing agents who will work with you hand in hand as if they are part of your company, a client may offer the best China sourcing agent with a continuous management fee or a "retainer fee."
This is the ideal choice for a company that requires ongoing monitoring and support from the best China sourcing agent. It's an excellent alternative for clients who want more than just selecting the proper manufacturer, especially when there are many other factors or tasks to do all year long.
Payment schedule
Even the best sourcing agent in China can alter the payment schedule for their clients. Some one stop China sourcing agent services will require upfront fees, a down payment, or full payment at the end of the transaction.
Payment Agreement
The payment agreement will commerce after a contract is made between the company and the China professional sourcing agent. When the two parties agree together on the terms of work, the payment agreement is stated in the contract and will be followed accordingly.
The payment terms will be discussed, as well as the payment method and timeline. Before beginning any transaction, you should set the commission thresholds and rate brackets.
Chapter 3: Tips When Getting the Best Sourcing Agent in China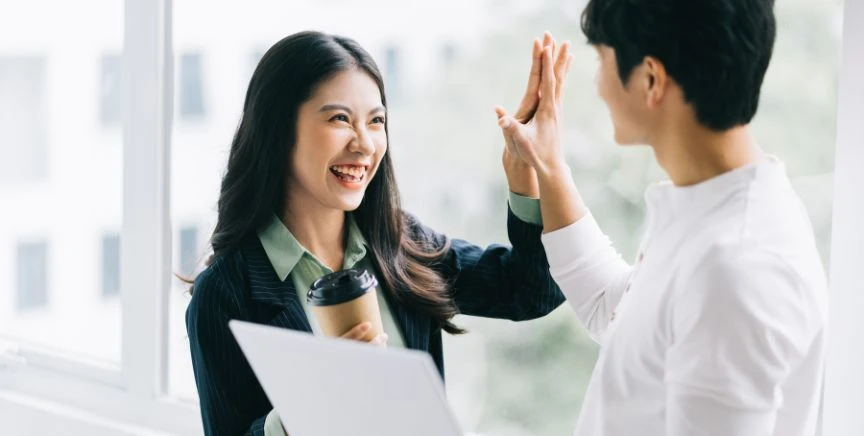 The sourcing agent China cost can vary. The best sourcing agent China can cost more or less, depending on the company you hire. Here are some tips to ensure you can get a high-quality service from one and pay just the right China sourcing agent fees!
The sourcing agent's location
Find sourcing agent in China based on location. When searching for a China product sourcing agent on Google, look for the agent's site. For example, if the product you want to source is from Guangzhou, hire a sourcing agent Guangzhou China office.
After shortlisting your sourcing agent Guangzhou China, you need to check this- Is it a Chinese corporation or a foreign company having a branch in China?
Make sure the sourcing China agent you will hire has a good reputation. Check for how long the office has been operating and has a track record of success. Look for the China sourcing agent reviews and see if the agent you hire has a bad review.
When checking on China sourcing agent reviews, make sure to visit several trustworthy websites and business forums.
The sourcing agent's experience in China
The Chinese and Western businesses work differently in many aspects. Due to the differences in culture, habits, and mindset, struggles can arise.
It's a good idea to hire the top China sourcing agents with a lot of experience in the field. A sourcing agent China with substantial expertise will have a vast network of trustworthy suppliers that you need for your company.
Hire an agency that has expertise in your chosen field. For example, get a China sourcing agent dropshipping expert when your business is in line with drop shipping. If you are looking for bulk and high-quality furniture suppliers, hire a China furniture sourcing agent.
Look up references
The best sourcing agent China can provide you with a list of credible references. Choose the best sourcing agent in China who can provide genuine references from other companies or past clients.
Take the time to speak with these references and look over their websites. Determine how long they've worked with the sourcing agent China you want to hire and ask about the service level they provide. Inquire if your source agent in China is someone they would suggest.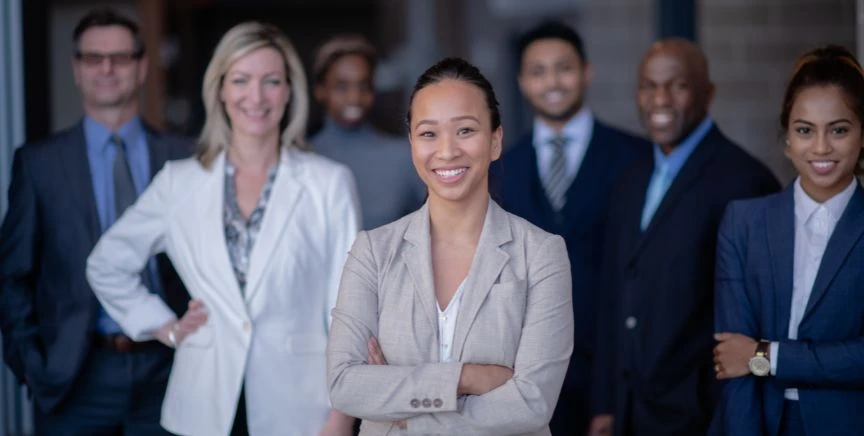 Obtain the necessary documentation
The expert sourcing agents in China are not just familiar but knowledgeable about the sourcing and shipping process.
Your agents in China for sourcing must explain to you what you need to know about the Certificate of Origin, Bill of Lading, HS Code, Fumigation Certificate, and other documentation like packing list and Customs bond required for the transaction.
Your China sourcing agents should be able to give you all the necessary paperwork for the sourcing and shipping processes. You will know if they are adept at the process when you can clearly understand everything and don't cause confusion.
Examine how they handle quality issues
It would be hard to know if they are good at handling specific issues unless you are in that situation already. However, by probing and asking practical questions, you will get an idea of how they will resolve things for you.
When sourcing products from China, product quality is critical. Ask your sourcing agent China to see what quality control procedures they have. Make it clear from the start that you will not accept damaged or poor-quality products.
Possess the required license
A license is required for all businesses in China. Check the license of your sourcing agent China before you begin working with them. Validate their license and check the company they work for. The law in China is highly restrictive, and you may only do certain types of business with a proper permit.
Select a reputable sourcing agency
Because the sourcing agent China can trade and negotiate for you, you can avoid frauds and incompetent companies that can cause problems. Only work with a company like JustChinaIt.
Using the services of the top China sourcing agents is advantageous. The reason for this is that they are well-versed in dealing with a variety of vendors. They can protect you from becoming a victim of fraud. They can help you with a variety of things, including:
Communication 
Negotiating with suppliers and making sure the production runs smoothly
Give you timely updates
Conduct product quality inspections
Ensure a smooth transaction for you
Choosing a warehouse for your items
Pick the best shipping method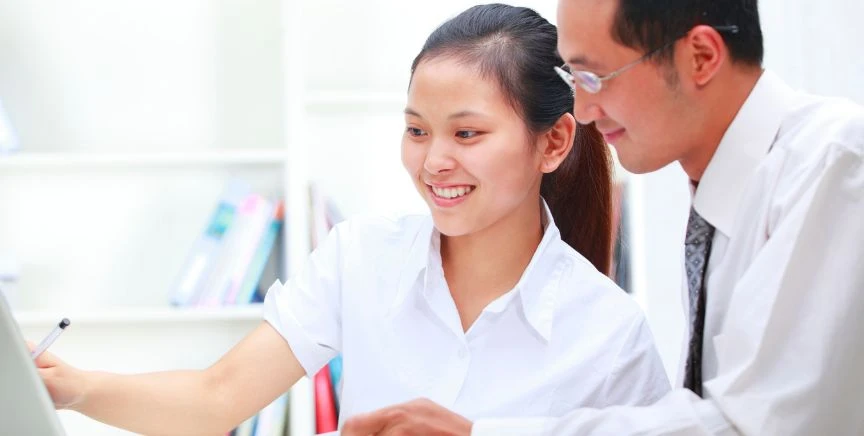 Chapter 4: FAQS about Top China Sourcing Agents
The best sourcing agents in China can provide numerous benefits to your business. With their expertise and professionalism, many companies succeeded and continue to source their products from China.
We all know that hiring the best person to work for the company will help you meet your goals. The best sourcing agent China is sought by companies worldwide. There are China sourcing agent Australia-based, China sourcing agent Africa-based or a China sourcing agent India-based.
Below, we have answered some FAQs you need to know.
How do you find the best sourcing agent in China?
When searching for the best sourcing agent China, always hire from a reputable company or agency. Make research and list down your questions. Also, you have to determine your budget, to know your limit when hiring sourcing agents for China products.
You can search on Google using some of the keywords to search. Examples are "best sourcing agent China" or if you want it very specific, you can search "China sourcing agent dropshipping" for drop shipping or "sourcing agent Guangzhou China" for Guangzhou-based agents.
Why should you hire a sourcing agent in China?
It is critical to hire a professional product sourcing agent China because there bad practices in the sourcing business.
Manufacturers can pay a sourcing agent bribe to convince customers to do business with them. Similarly, a sourcing agency can bribe a factory or supplier by asking for an additional charge to buy the products.
At first, the sourcing agent may appear to have good intentions, such as being open and honest about all aspects of the talks. However, when a tempting offer is offered, they are bound to change their thoughts.
Another bad practice is kickback. Kickbacks are illegal payments from a factory that a China import agency can make or accept. A trustworthy agent would never do or take it. Because lowballers will receive what they pay for, clients are likewise required to pay a reasonable charge to the agents.
When the sourcing agency receives a kickback from the manufacturer, something is wrong. If there are issues after the delivery, the sourcing agency will defend the supplier rather than the client.
How much do sourcing agents charge in China?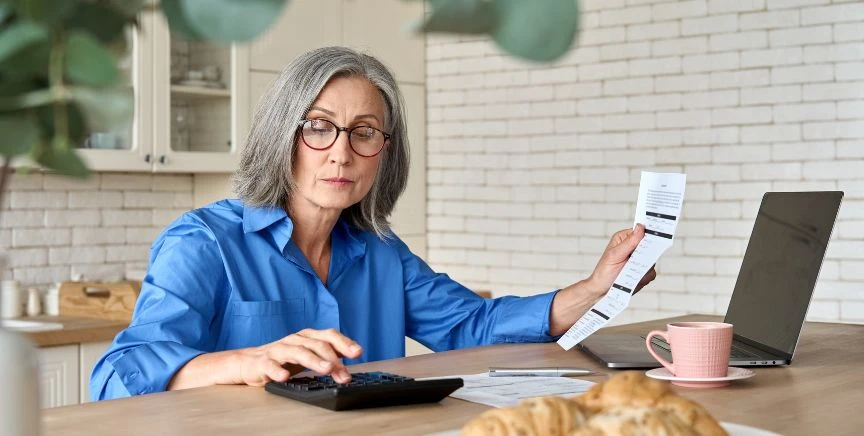 Fees are not fixed. But a China buying office sourcing agent or purchasing agent will usually ask for a one-time fee or combined fee. Commission-based charges can go from 5-to 10 percent.
Before signing a contract with your sourcing agent, figure out how much money you have. Plan how you allocate your budget and how much room you'll have for unexpected costs.
Set your sourcing agent's expectations accordingly if your budget is constrained. They will work, therefore, and as expected in this manner.
What are the risks of hiring a source agent in China?
The biggest risk of hiring a sourcing agent is dealing with a non-licensed one-stop sourcing agent in China. Aside from bribery and kickbacks, unscrupulous agents can deceive you with bad business schemes.
For example, you are looking for a clothing supplier, so you search for a China fashion sourcing agent or a sourcing agent Guangzhou China agent. However, you did not research and verify the hired agency or agent.
After choosing a specific supplier, your agent contacts them. If your selected supplier refuses to agree to the sourcing agent Guangzhou China agent's kickback request, the agent may choose another supply, even if it is more reliable.
In other circumstances, the sourcing agent may prefer to use a relative or friend who can falsify some credentials over the more qualified factories.
A signed company contract will shield both parties from legal obligations, reducing risk and avoiding disagreements. It outlines and states the responsibilities and scope of work, so have everything in paper before beginning a project.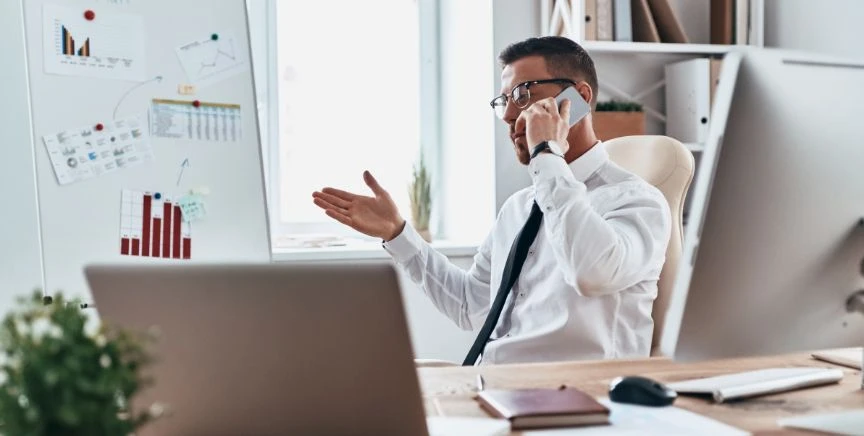 Remember, a China sourcing agent can help you mitigate a lot of risks in the business. They should be your partner to find a supplier that can be your long-time business partner. Do not settle for less. If you need the best sourcing agent in China, JUSTCHINAIT is the name you can trust.